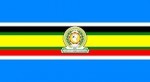 WASHINGTON, DC – The East Africa Investment Conference on Investment has ended with a call to the private sector to deal with the employment challenge in the region.
The one-day conference held at the World Bank headquarters in Washington aimed at discussing regional investment opportunities in Kenya, Uganda, Tanzania, Rwanda and Burundi. It focused on infrastructure development, capital markets and tourism and drew participants from the region in those sectors together with senior government and business leaders. Wambia Capital LLC organized it, in collaboration with the Embassies of the East African Community States in Washington, DC, and the World Bank Group.
James Adams, the World Bank Regional Vice President, East Asia and Pacific, told participants that the private sector is the key to economic growth in all the countries in the region.
He emphasized the need to develop market economies as they are at the center of the international development agenda. "The private sector is key to growth in all the countries in the region," he said. Adams also noted "the private sector is key to sustaining and improving the economic growth rate and to the reduction of poverty in these countries".
The conference will become a bi-annual event in April and September each year, with alternative themes.
Douglas Mpuga is Mshale's correspondent in Washington, DC. He has over 12 years experience as a journalist in both Africa and the United States. He has worked with leading Dailies in Uganda such as New Vision and was also a producer at Uganda TV. He has trained at such places as KCOP TV (UPN 13), Los Angeles and IDAHO 8 TV Station, Idaho Falls, Idaho. While at Howard University as a Research Assistant, he taught basic courses in journalism and communication. He is a member of numerous professional associations including the East Africa Media Institute, International Communication Association and the United States Telecommunications Training Institute Alumni Association.





(No Ratings Yet)


Loading...