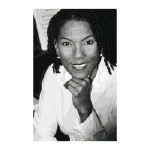 Juneteenth is a holiday of celebration and history. On January 1, 1863 the Emancipation Proclamation was announced, freeing all slaves in the Confederate States of America territory that had not already gone back to control of the Union. It was not until June 19, 1865, however, that the day had greater significance. This was the day that the Emancipation Proclamation was truly imposed, principally in Galveston Island, Texas. And ever since this momentous day, Juneteenth has been celebrated across America as a day of reflection, history, community, pride and growth.
According to Twin Cities Juneteenth, Inc., more than 60,000 people participate in Minnesota's family-oriented Juneteenth celebrations every year. This year, Dre Sims of Inside Out hopes to add onto the strong foundation of the Juneteenth events and provide another significant perspective on the meaning of the holiday. Here enters "The First Annual Shades of Diversity Juneteenth Dinner & Fashion Show." As Sims explains, "The purpose [of Juneteenth] is to bring people together collectively. Traditionally, Juneteenth has been more of an African-American event. It is important to bring all people of color together." Sims describes how he hopes to create an event that celebrates the essence of Juneteenth and promotes diversity in a professional setting. "The idea of Juneteenth affects all of us in some way. We are bringing people together to network and create opportunities."
So what sort of opportunities may present themselves at this "Juneteenth Kickoff Celebration?" Sims has lined-up networking, dinner, speakers, comedy, a silent auction, an art showcase, live jazz, a fashion show, and live DJ music for the night. That's about 8.5 hours of "opportunity." Perhaps what remains the exceptional foundation of the evening is the diverse assembly of community speakers: U.S. Congressman Keith Ellison, Dr. Verna Price of The Girls in Action Mentorship Program, Tamika Raymond [event host] of the Minnesota Lynx, and Tom Gitaa, Editor & Publisher of The Mshale Newspaper. Sims hopes to add a couple more speakers from the Somali, Hispanic and Asian communities. "I want[ed] a diverse collective of people that represent Minnesota and the way things are today and I think that's what we've got – a diverse group of people that can speak on the importance of diversity, networking, and inclusion." Indeed; for the speakers to date have a strong voice in the areas of community involvement, politics, athletics, business, service, faith, and more – essentially, the areas that have the ability to take the concept and celebration of Juneteenth to another level.
Sims is pleased that various community organizations and businesses have stepped-up to support this event through sponsorship and donations. Aligning with the essence of Juneteenth and community empowerment, 100% of the proceeds from the silent auction will go to Girls in Action, a mentoring program at North High School spearheaded by event speaker Dr. Verna Price, while a portion of the proceeds from the event will go to The Minneapolis Urban League Young Professionals.
Networking and diversity seem to be the underlying goal of many community-based Minnesota organizations. So when asked to expand and explain the principle goal of the event in relation to Juneteenth, Sims thoughtfully replies, "I hope that people will see the importance and uniqueness of each individual group of people. I hope to empower minorities – that people see that we are valuable to the communities and to each other."
The First Annual Shades of Diversity Juneteenth Dinner & Fashion Show will be held on Friday June 15th, 5:30pm at 601 Graves Hotel in Downtown Minneapolis, MN. For more information, tickets, and/or sponsorship/silent auction opportunities, contact Dre Sims at 952-470-3999 or visit their website here.

Anna Otieno is a Special Correspondent for Mshale and reports on Faith, Politics, Health, Entertainment, and more. She enjoys various areas of media from print and television to research and analysis. She has a BA in Political Science with a focus on International Relations and an MA in Media Studies, Communication, both from Stanford University. She is also the founder and director of The Akinyi Foundation, an organization that focuses on humanitarian action by tying individual and group volunteers to domestic and international areas of need. Anna strives to disclose the most unique perspectives in life by utilizing the most creative styles. She's always in search of answers…"Always the beautiful answer who asks a more beautiful question." - e.e. cummings





(No Ratings Yet)


Loading...