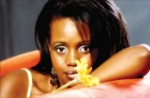 Most East Africans are quite familiar with her music, especially her hits "Missing ma Baibe," "Bad Boy ft. Nyashinski" and "Ninanoki" with Nameless." Amani, Kenya's top female artist and most popular in the music scene, is currently touring the U.S. Amani started singing when she was six years old, performing in different talent shows, but her professional music career begun about eight years ago.
Winner of two Kisima Awards, Amani is on her first official tour in the U.S, though last year she had the opportunity of performing at the Kenyan reunion in Atlanta and at the Rugby Sevens this year in San Diego, Calif. Mshale's Helen Kinuthia got the opportunity to interview her over the phone for an interesting and cheerful conversation.
Mshale: What got you into music?
Amani: I always wanted to get into music, performing, recording, having my own CD, so when my friends decided to make an all girl group, I wanted to be part of it.
M : What was the name of the girl group?
A : It was called Sobriety. After high school we started looking for a production or recording company that would sign us, but after a few performances here and there, decisions had to be made on whether to pursue music or full time college and so the group broke up. I chose music.
M : Is the industry more difficult for female artists than male artists?
A : It is a lot more difficult because the industry is not structured to favor female artists. Eighty percent of the time artists are on the road and performances are late sometimes, which is somewhat tricky for female artists, whereas for male artists it's much easier, especially in Africa.
M : What would you say of the competition between artists in Kenya now?
A : I think it's healthy, competition pushes the standards up. You need that competition because without it the standards are not being raised. I'm all for it, I love competition!
M : Do you write your own songs?
A : Yes. I write my own songs.
M : What has your experience been like working with Ogopa DJ crew?
A : We have a relatively good working relationship and I guess that is because we keep it strictly business.
M : You were the only female artist when Ogopa released their first compilation CD right?
A : Yes I was the only female artist. Like I said, it is pretty tough for female artists. The hustling bit is really tough, especially having no Artist Representatives. You are just a hustler (laughing).
M : So what keeps you going?
A : For one, I love music, can't live without it and secondly, I love challenges. If I see a challenge ahead of me I think, "Let me try and conquer it." And once I conquer it then I
think, "Yes! Let me try and do bigger stuff."
M : Let's talk about Kisima Music Awards..
A : Kisima is the only serious music award we have in Kenya. It's like our Grammy Awards because it covers the whole industry in African music; Eastern Benga, Western Benga, Taarabu and everything. It does have some shortcomings due to lack of sponsorship but it's played its part and it's the only way by which to gauge the industry.
M : You were nominated female artist of the year and Collaboration of the year for 'Bad Boy'. Did you win the Kisima Award in both categories?
A : Yes I won in both categories. It was perfect. For the critics in the industry to say you have the best voice, you are the best singer/artist is just a good thing. With Kisima Awards, just like the Grammys, it involves the critics in the industry giving you grades up.
M : This is your first official U.S tour. How many states will you be touring?
A : Right now we are looking at touring five States.
M : You will be in Minnesota this weekend.
A : Yes, I can't wait. I've never been there..
M : Well, we are all waiting for you. What do you hope to bring to the performance?
A : It will be an intimate concert. Get to know Amani, her music, what she is all about. I'll do some songs from the CD Tamani. It will be different. Of course I will do "Ninanoki." If I don't do "Ninanoki..(laughs)..the fans will not be amused. I'll do "Talk to You" and of course "Missing ma Baibe" which so far has been the most successful single I've had.
M : Any words of advice to the young upcoming female artists?
A : Just keep going. The guys hustle, you have to hustle too. You have to go for what belongs to you. It's pretty hard for a single artist because you get judged a lot and not just for simple things. My policy is step up to the plate and work harder.
Amani performs this Saturday at the Blue Nile, 2027 Franklin Ave. E. in Minneapolis. Tickets are $20 and doors open at 9 p.m. Amani's U.S. tour is organized by Minneapolis based Kilimanjaro Entertainment.

Helen blogs on the Minneapolis nightlife and entertainment scene. You can read her entries here.





(No Ratings Yet)


Loading...