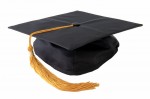 Part of the mission of the nation's historically Black institutions (HBI) is to provide a college education for a disproportionate number of students who can't afford to go to most traditionally White institutions (TWI).
Now, many of those Black schools that have provided sanctuary for low-income students are stumbling under the weight of the country's economic crisis.
Enrollments at Black schools are down while endowments are in decline and fundraising sources have dried up.
The fact is resources are scarce at most U.S. colleges and universities,
but students at HBI's often need more financial aid to stay in school. 'What's most difficult for our institutions is that they are tuition-driven,' said Michael Lomax, president of the United Negro College Fund to the Associated Press.
'They don't have the large endowments and even the ones who do, have seen a large reduction in the value of those endowments.'
Most U.S. colleges are reeling from economic woes. A recent survey of 791 American public and private colleges indicates endowments fell 3 percent in the fiscal year ending June 30. A smaller group of schools reported a 23 percent drop in the first five months of fiscal year 2009, which began in July.
Only three Black colleges—Howard University in Washington, D.C., Spelman College in Atlanta and Hampton University in Virginia—had endowments in the top 300 included in the survey.
But, even venerable Spelman announced it will cut 35 positions due to the faltering U.S. economy.
Recently the all women's institution said it will reduce next year's budget by $4.8 million. Enrollment at the school is also down 3 percent this year.
Spelman will cut 12 vacant positions and 23 existing positions. One of Spelman's Atlanta neighbors, Clark Atlanta University cut about 100 workers last week because of plummeting enrollment.
Jennifer Jiles, a spokeswoman for the school said 70 faculty members and up to 40 staff learned that Friday was their last work day. She said no more cuts are expected and denies the school, which is the largest of United Negro College Fund institutions, is in any financial distress.
'There is absolutely no financial emergency and the university is not a cash marginal institution,' Jiles told the Associated Press. She said students have been having difficulty getting loans for school.
'We were getting some indication by mid-fall and certainly by December, that we would have a number of students that would not be returning for the spring semester,' Jiles said. She estimates about 98 percent of Clark Atlanta students get financial aid.
At Morehouse, also in Atlanta, enrollment is down about 8 percent from last year and the school's endowment is down to about $110 million from a high of $150 million. But, there is a bright spot in the midst of the school's economic woes—an increase in alumni donors, especially first-time givers.
'They feel a greater responsibility for the health of the college,' said Morehouse president Robert Franklin.
21-year-old Dabney Zanders, a senior finance major at Morehouse set to graduate in May says he is more worried about the future of the school than his own future.
'They're just spread very thin,' he said. 'At a certain point you have to wonder, when is my education starting to fall off?'





(No Ratings Yet)


Loading...