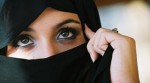 If it is accepted that in Islam men and women are equal and enjoy the same rights, in theory at least, women should be able to perform the function of preaching. But it is only recently that the male monopoly on preaching in Islam has been challenged and the role of women in Islam is still very much in debate.
In Malaysia — a non-Arab Muslim country — auditions are currently underway for a reality television show to be aired in October 2011 that aims to select a winning Muslim woman preacher. The challenge is to find the woman who can best practice 'dawah' – the preaching of Islam.
In Morocco, according to a February 2007 BBC report, women preachers (known as murshidat) have been performing the function of Imams for several years now. Fifty females have graduated from a dawah course of study and have taken jobs in various provinces in the country. It is important to note that while they can preach, they cannot lead the prayers. That remains a man's function.
A Tunisian newspaper (Alwasat) reported as far back as June 2006 that in Egypt crowds of women assembled in large numbers to listen to women preachers. Khadija Radwan, for example, is now renowned for the quality of her interpretations of Qur'anic verses.
Suspicion Lingers
Nonetheless, people still look upon Muslim women preachers with suspicion, and some have been reportedly reprimanded or banned for getting out of line or preaching beyond their repertoire, so to speak.
More recently, in the West Bank city of Hebron, the Ministry of Endowment and Religious Affairs warned women preachers not to touch on politics and issues such as "jihad" but to concentrate only on domestic affairs and the mundane concerns of daily life.
However, such warnings haven't stopped Muslim women preachers from pursuing controversial topics or taking provocative stances on other issues.
In August 2008, the British television network, Channel 4, made secret recordings in London's Regent Park Mosque which showed that hard line Muslim women preachers warned Muslim listeners not to talk to people from other religions because they are evil and filthy. They also called for gays and those who switch from Islam to other religions to be killed. The director of the mosque denied that women are allowed to preach in the mosque.
Writing in the Saudi newspaper Alwatan in February 2008, Amal Zahed wrote that at one session, women preachers used fiery scary language to intimidate and frighten worshippers. One preacher focused on fear and death and reminded the audience of the "hell and mayhem" that await them. She reminded her audience of torture in the grave as well as fire and brimstone in an attempt to brainwash her listeners into hating life and secular pleasures and instead focussing on death and the after-life.
Zahed wrote that this kind of preaching is contrary to Islamic teachings. Islam calls for initiative, work, education, exploration of the world, the achievement of material success and the enjoyment of life, he said.
Despite the criticism, some argue strongly in favor of the women preachers. Dr. Amina Nasir, a Professor of Islamic Doctrine at Al-Azhar University in Cairo said in a recent interview that there is a need for more women preachers. She reminded her interviewer that there are people out there who do not wish to open the way for Muslim women preachers.
To support her argument in favor of women preachers, she quoted verses from the Qur'an, demonstrating that the obligation to preach Islam is the same for men and women. Women preaching to other women is highly recommended, she said, because women can empathize and understand other women's problems better than men can. Dr. Nasir insisted, however, that the preaching woman must have sufficient knowledge of the Prophet's life and of the Qur'an in order to be an effective preacher.
Legalization of Sex-Slavery
At the other end of the spectrum of women's roles in Islam, there is the Kuwaiti Muslim thinker Salwa al-Mutairi who, according to the UK's Front Page Magazine (June 2011 issue), has called for the re-introduction of sex-slaves into Arab society. She says that men should be allowed to keep concubines to satisfy their urges. Her rationale is that legalizing sex-slavery helps prevent Muslim men from sinning with Muslim women.
In a further twist, she recently suggested that a new law should be enacted to enable Kuwaiti women to purchase good-looking men from Muslim countries. The men should have "slave qualities" and should be ready for marriage. These qualities include politeness and obedience.
Al-Mutairi's rationale for this is that it will solve the problem of spinsters in Kuwait and reduce the divorce rates. Her statements were condemned widely by women's organizations and even by some men. Many found her opinions shameful and degrading to women.
Islamophobes seized upon her comments to tarnish the Islamic religion and Muslims in general. This is, of course, not surprising. But it must be said that al-Mutairi's distorted views are not representative of the wider Muslim attitude toward women.
Real Muslims don't buy or sell women for sex. Women are not sex objects in Islam and Muslim men and women should stand together to renounce this nonsense. Fortunately, there are Muslim women preachers and this is exactly the kind of issue where they can play a significant role.
New America Media is the country's first and largest national collaboration and advocate of 2000 ethnic news organizations.





(No Ratings Yet)


Loading...