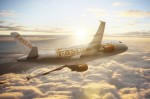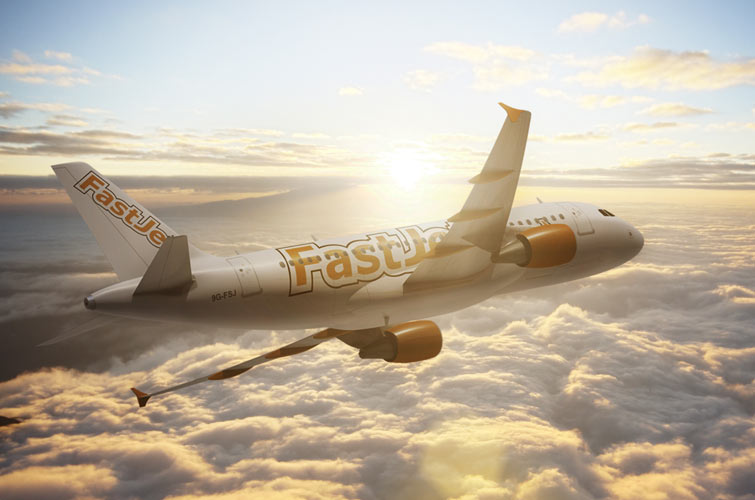 FastJet, the pan-African low-cost carrier planned by EasyJet founder Stelios Haji-Ioannou, expects to launch operations in three to four months, chief executive-designate Ed Winter tells Flightglobal.
It will initially operate alongside Fly540 – the Nairobi-based airline acquired by Stelios-linked investment firm Rubicon – and will start by taking over the carrier's highest density east African routes as well as international services from Ghana. The Fly540 brand will then be phased out as FastJet takes delivery of new leased jets, which are likely to be either Airbus A319s or Embraer 190s.
"We don't intend to operate the turboprops on the FastJet brand," Winter says, in reference to Fly540's existing four ATR 72s and three Bombardier Dash-8s. "For a period of time we'll operate FastJet and Fly540 side-by-side, and over time the Fly540 brand and aircraft will disappear from the airline."
Winter said Rubicon is "very, very close" to making over a decision over which jet aircraft to deploy in FastJet's fleet. The company has conducted a study into the 110-seater E-190, but says the type's lower capacity delivers sub-optimal unit costs.
"The Airbus and Boeing 150-odd seaters provide very low unit costs and the ability to really stimulate the market," he continues, singling out the A319 supply chain as "plentiful and consequently very well priced". All of the new carrier's aircraft will be placed on operating leases, which "gives us the flexibility to change our rate of growth depending on the marketplace".
As FastJet's new jets come on-stream, Fly540 will allow operating leases on its existing aircraft to expire. The Nairobi-based carrier – which has air operator's certification in Kenya, Tanzania, Ghana and Angola – will continue deploying turboprops on domestic Ghanaian routes between Kumasi, Tamale and Takoradi, but regional services from Accra as well as several east African services will be handed over to FastJet.
Describing many of the routes operated from Kenya and Tanzania as "totally overloaded", Winter says: "We [Fly540] can't meet demand even with a traditional model, so when we put a low-cost model on there clearly those aircraft just won't be able to cope. So very rapidly we'll need to put jet aircraft on [those routes]."
FastJet's "point-to-point no-frills" business model will abide by European safety standards, Winter says, with average fares of about $70-80 and promotional fares starting at about $20. He predicts that the "low-cost yield management model" pioneered by Stelios will "have a massive effect on stimulating the market and democratising air travel".
"It's just the right time to develop in Africa," the CEO-designate says, noting that mineral-rich Ghana enjoyed the world's third-highest GDP growth rate in 2011, at 13.5%, while Angola has averaged 11% growth per year for the past decade. "Very importantly, that wealth is being spread down through the community, creating a much bigger middle class with increasing disposable income that is absolutely crying out for air travel."
Commenting on the acquisition of Fly540 through a reverse takeover of Lonrho Aviation, which Rubicon bought for $87.5 million, Winter says the strategy will allow FastJet to hit the ground running in the continent.
"The reputation they've [Lonrho] gained with various governments around Africa in their infrastructure developments has enabled us, already, to go into Africa and talk to governments at the highest level," he notes. "[That is] something which would take a new company a long time to achieve."
Rubicon's shareholders will be asked to formally approve the Lonrho Aviation acquisition on 29 June, after which time EasyGroup will appoint Stelios and Winter to the Rubicon board. They will join Lonrho executive chairman David Lenigas, Lonrho CEO Geoffrey White, Rubicon chairman Robert Burnham and FastJet CFO-designate Richard Blakesley. The Rubicon name may "conceivably" be drawn down over time, Winter adds.
The CEO-designate downplays any suggestion of a legal battle with EasyJet, with whom Stelios has been involved in several public disputes since leaving its board in 2010. EasyJet had previously expressed concerns over the FastJet brand.
"I don't see why there'd be any issue at all," he concludes. "We've been very careful to make sure that what we're doing doesn't compromise in any way at all the agreements which Stelios has with EasyJet. We don't see any reason why there should be any conflict whatsoever."





(No Ratings Yet)


Loading...