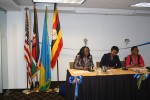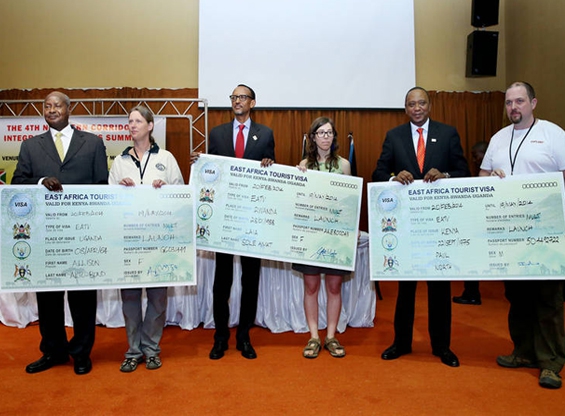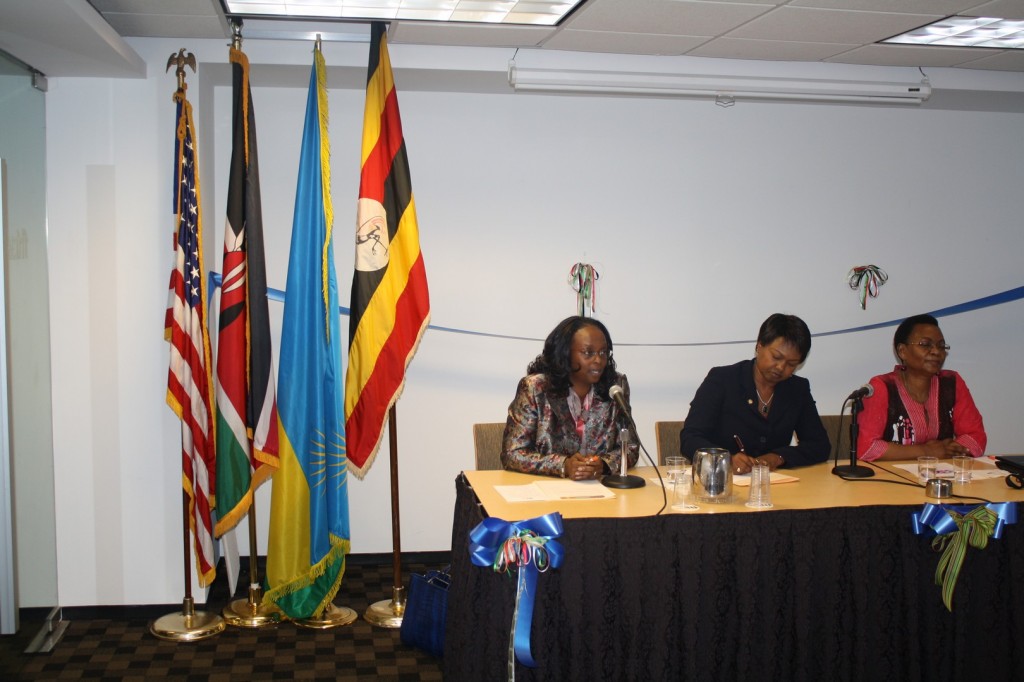 The ambassadors to the United States for Kenya, Rwanda and Uganda today unveiled the single destination tourist visa to the region at a ceremony held at the Embassy of Rwanda in Washington, DC and attended by travel agents, DC area business chamber and other stakeholders.
The 'single destination' tourist visa was launched last month in Uganda by the presidents of the three countries in a bid to boost tourism.
Tourists will now pay just $100 for a 90-day visa once instead of applying and paying for three separate visas to the three countries. The new process took effect January 1, 2014 but Stateside efforts by the three embassies are just now gaining
momentum.
Visitors planning to visit the three countries will save an avergae of $50. Prior to the changes, the cost of a single entry visa for Kenya was USD $50, for Uganda $50 and Rwanda $30. The main benefit hoewver for travelers is the removal of the 'hassle factor', the need to apply for three separate visas.
The countries have also embarked on a new branding initiative already underway called "Borderless Borders" to signify the new direction in promoting trade and tourism into the region.
Embassy officials at the three embassies indicated their websites will be updated soon to reflect the new changes.
www.kenyaembassy.com
www.rwandaembassy.org
www.ugandaembassy.com

Born and raised in Kenya's coastal city of Mombasa, Tom is the Founder, Editor-in-Chief and Publisher of Mshale which has been reporting on the news and culture of African immigrants in the United States since 1995. He has a BA in Business from Metro State University and a Public Leadership Credential from Harvard's Kennedy School of Government. He was the original host of Talking Drum, the signature current affairs show on the African Broadcasting Network (ABN-America), which was available nationwide in the United States via the Dish Network satellite service. On the show, he interviewed Nobel laureates such as 2004 Nobel Peace prize winner, Professor Wangari Maathai, the first woman from Africa to win the peace prize and heads of states. Tom has served and chaired various boards including Global Minnesota (formerly Minnesota International Center), the sixth largest World Affairs Council in the United States. He has previously served as the first Black President of the Board of Directors at Books for Africa. He also serves on the boards of New Vision Foundation and the Minnesota Multicultural Media Consortium. He has previously served two terms on the board of the United Nations Association. An avid runner, he retired from running full marathons after turning 50 and now only focuses on training for half marathons.





(No Ratings Yet)


Loading...