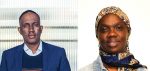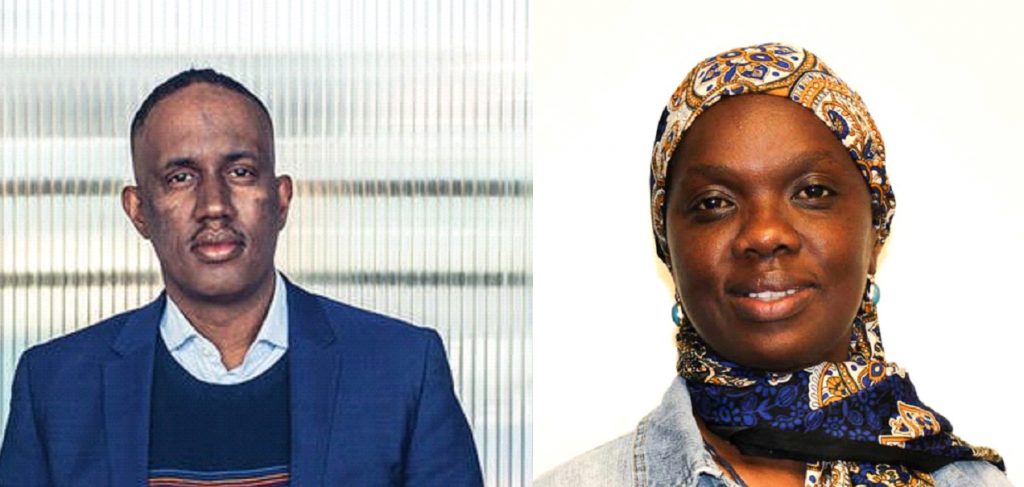 A Kenyan-American and Somali-American are among the 79 finalists selected to serve in the powerful Metropolitan Council, the regional policy-making body, planning agency, and provider of essential services for the Twin Cities metropolitan region. The 17-member Metropolitan Council is a policy-making board, which has guided the strategic growth of the metro area for nearly 50 years.
Nelima Sitati and Abdirahman Muse will serve in District 2 and District 8 respectively if successful. The nominating committee will forward forward three candidates for each Council district by February 18, 2019 to Governor Tim Walz who will make the final selection for each of the 16 Council seats. The governor has a statutory deadline of March 4, 2019 in which to make the final appointments. More than 200 applicants applied to serve.
Sitati is among a record number of eight black women that made the cut as finalists.
The finalists will have an opportunity to provide public testimony at four public meetings at which the nominating committee. Each public hearing will feature candidates from four districts. Sitati's District 2 already had its public hearing last week and you can watch that video here. Muse's public hearing will be on February 13 at the Minneapolis Urban League where Districts 5, 6, 7 and 8 will have the finalists interviewed publicly.
Public testimony will not be allowed during the public interview process but you may submit letters of recommendation and support for candidates via email to: katie.driscoll@metc.state.mn.us.
You can find out which district you fall under at this link.
Here is the full list of finalists;
2019 interview finalists
District 1 


Video


Doug Anderson
Aarica Coleman
Kenneth Ferguson
Judy Johnson
Karen Skepper
District 2


Video


Reva Chamblis
Nelima Sitati
Joy Stephens
Tim Willson
Della Young
District 3
Christopher Ferguson
Denny Laufenburger
Jennifer Munt
Douglas Reeder
Norrie Thomas
District 4
Deb Barber
Francis (Frank) Boyles
Gerald Bruner
Gail Cederberg
Molly Koivumaki
District 5
Katherine Bass
Molly Cummings
Joe Ellickson
Ron Erhardt
Leticia Guadarrama
District 6
Lynnea Atlas-Ingebretson
Janne Flisrand
Shauen Pearce
Paula Pentel
Thomas Streitz
District 7
C Terrence Anderson
Thomas Forsythe
Robert Lilligren
Kenya McKnight
Juana Sandoval
District 8
David Fisher
Pakou Hang
Cara Letofsky
Abdiraman Muse
Elizabeth Ryan
District 9


Video 1

 and 

Video 2


Dan Erhart
Christopher Geisler
Kathryn Schwartz Eckhardt
Paul Way
Raymond Zeran
District 10


Video


Karl Keel
Janna King
Angelica Klebsch
Peter Lindstrom
Marie McCarthy
District 11
Mollie Miller
Rolf Parsons
Lori Pulkrabek
Kaying Thao
Susan Vento
District 12
David Engstrom
Francisco Gonzalez
Julie Ohs
Leonard Price
Jason Willett
District 13
Keith Franke
Richard Kramer
Chai Lee
Jill Smith
Avinash Viswanathan
District 14
C. Scott Cooper
Angela Burns Finney
Kris Fredson
Nathaniel Hood
Sean Kershaw
District 15
Steven Chavez
Paul Mandell
Jeff Spartz
Phillip Sterner
Shannon Wohlman
District 16
Danna Elling
Bryce Lebrun
Raj Rajan
Wendy Wulff

Bethel is a general assignment reporter and photojournalist at Mshale. She is based in Atlanta.





(No Ratings Yet)


Loading...