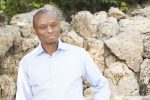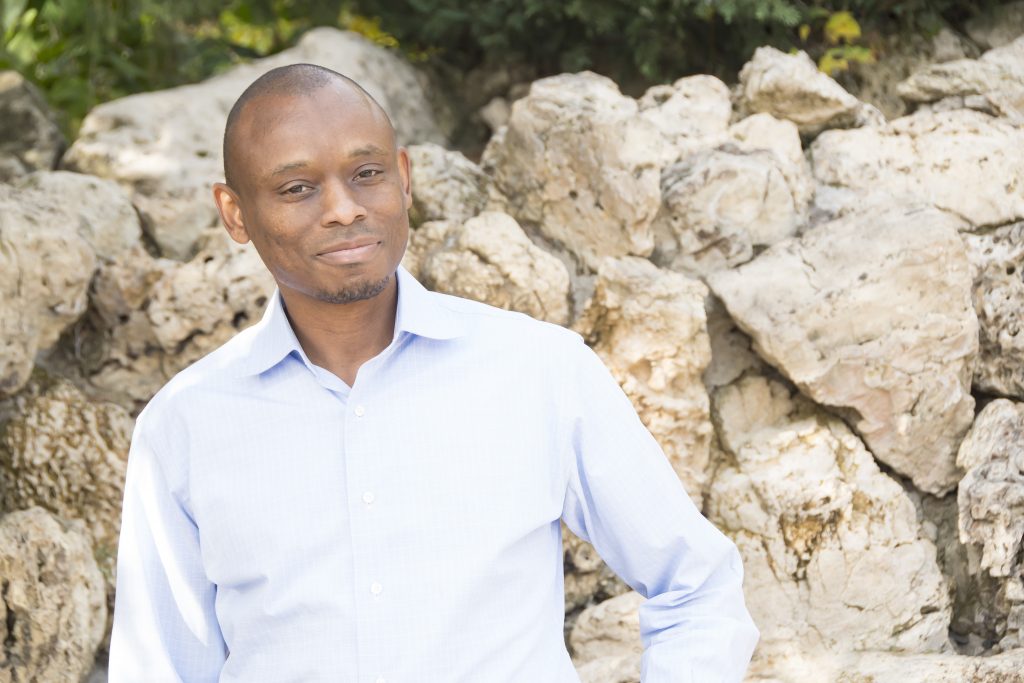 Antone Melton-Meaux, a local attorney and mediator, wants to leave his work in the courtroom to venture into the U.S. House of Representative. He is challenging congresswoman Ilhan Omar for a seat as the representative of Minnesota's 5th Congressional District.
"I see myself as a bridge builder," Melton-Meaux, said, "someone that believes and loves this district and all of us here and I think we can get so much done together if we would work together."
Melton-Meaux, a native of Ohio, who first moved to Minnesota with his wife in 2008, announced his candidacy last December and has since received endorsements from various local leaders who are drawn to his leadership experience and are unsatisfied with the current administration. Among his supporters is two term Golden Valley Mayor Shep Harris.
"I've been very disappointed with the leadership of Ilhan Omar," Harris said.
The mayor has openly been expressing his frustration at what he sees as the congresswoman's lack of direct involvement and interaction with her constituents. In an interview with Mshale, Harris cited Omar's absence in attending all but one mayoral meeting since taking office as proof of her disinterest in district affairs.
But Jeremy Slevin, a spokesman for Omar, said claims that she's not involved in her constituency were unfounded.
"Rep. Omar fights for the 5th District of Minnesota every day," Slevin said. "Amidst threats on her life, a pandemic, the George Floyd murder, and even the death of her own father, she has been out nearly every night protesting with her fellow Minnesotans."
Slevin said Omar had held nearly three dozen town halls since she was elected, which earned her the Profile in Courage Award from the Town Hall Project for "continuing to hold regular town halls in spite of threats."
One accusation Harris made that's indisputable, however, is the congresswoman of making divisive statements on social media, which he says are against policies that House Democrats support.
Harris was referring to a series of statements Omar made on Twitter, which led to her being accused of anti-Semitism. In one such instance, she tweeted in early 2019 that it's "all about the Benjamins baby" suggesting that Jewish money buys U.S. support for Israel. That tweet caused backlash from both Republicans and Democrats, who urged Omar to apologize. She acknowledged that "anti-Semitism is real" and said she apologized unequivocally. 
Mayor Harris has also criticized Omar of being more of a national celebrity than an advocate for her constituents. At the time of the interview, the congresswoman had just launched and was in the middle of promoting her new book, "This is What America Looks Like", which was released in May.
"[Melton-Meaux] is the type of member of congress that we want, that we need, that we can be proud of," he said.
Attorney and civil rights activist Nekima Levy Armstrong has also publicly endorsed Melton-Meaux. Armstrong, who voted for representative Omar in the last election, feels that the congresswoman does not share the commitment to addressing social injustice as she claims.
"We've been left behind unfortunately, and we feel neglected," Armstrong said. "The significance of the issues we have in the 5th Congressional District require an outstanding leader who is focused particularly specifically on our needs."
Armstrong said she became acquainted with Melton-Meaux years ago and has had the opportunity to work professionally with him on a civil rights claim where he was a mediator.
"[Melton-Meaux] has already shown his commitment to the fifth congressional district through his service, his outreach, through his community engagement," she said.
The attorney is running on a platform of unity and change, and has experience working on Capitol Hill with the Congressional Black Caucus. He said he plans to address a wide range of issues, from social and environmental injustice, education, housing, immigration, economics, and healthcare.
"I believe that healthcare is a right," he said.
Melton-Meaux said he planned on continuously advocating for healthcare for all. He credits his wife Dr. Genevieve Melton-Meaux for being instrumental in how he views healthcare, placing special emphasis on the importance of preventative care. Dr. Melton-Meraux is a surgeon, university professor, and informatics specialist.
The issues of racial justice, reconciliation and healing are a personal experience for Melton-Meaux, who is a descendant of the emancipated slaves of John Meaux. His father, Clement Meaux, was instrumental in integrating his high school in rural Kentucky in the 1950s.
The recent death of George Floyd, a restrained African American man at the hands of police, has been a national wake-up call on the ongoing fight for racial equality. Melton-Meaux advocates for police reform by reallocating resources to organizations that provide better support to the community. Particularly in the areas of mental health, housing, education, and economics. He sees the importance of a police function but wants to minimize unnecessary contact between the police and the community.
Outside of his mediation practice Melton-Meaux volunteers with the Children's Law Center to provide free legal services to children in foster care. He is also a volunteer minister at Salem English Lutheran Church, a progressive church he attends with his family. He also serves on the boards of several local nonprofits.
"I'm running for congress because I love this district" he said. "I care deeply about the community and the people here, how we live and how we work together and I truly believe the residents deserve someone who will listen and do the work to bring people together."
Melton-Meaux and his wife live in the Northeast neighborhood of Minneapolis with their two children, Ava and Xavier.
Minnesota has approved measures to allow individuals to vote by mail. Early voting began on June 26 and ends on August 10. The following day, on Aug. 11 will mark the beginning of the primaries leading up to the elections on Tuesday Nov. 3.
This article has been updated to add context to claims made by Rep. Ilhan Omar's opponents, and to include a response from her campaign. 
Cynthia is a graduate of the University of Minnesota School of Journalism. She has interned at Mshale and Voice of America and previously worked at the Minnesota Daily. She recently returned from Seoul, South Korea where she was an English educator.





(No Ratings Yet)


Loading...