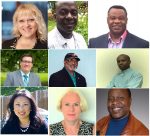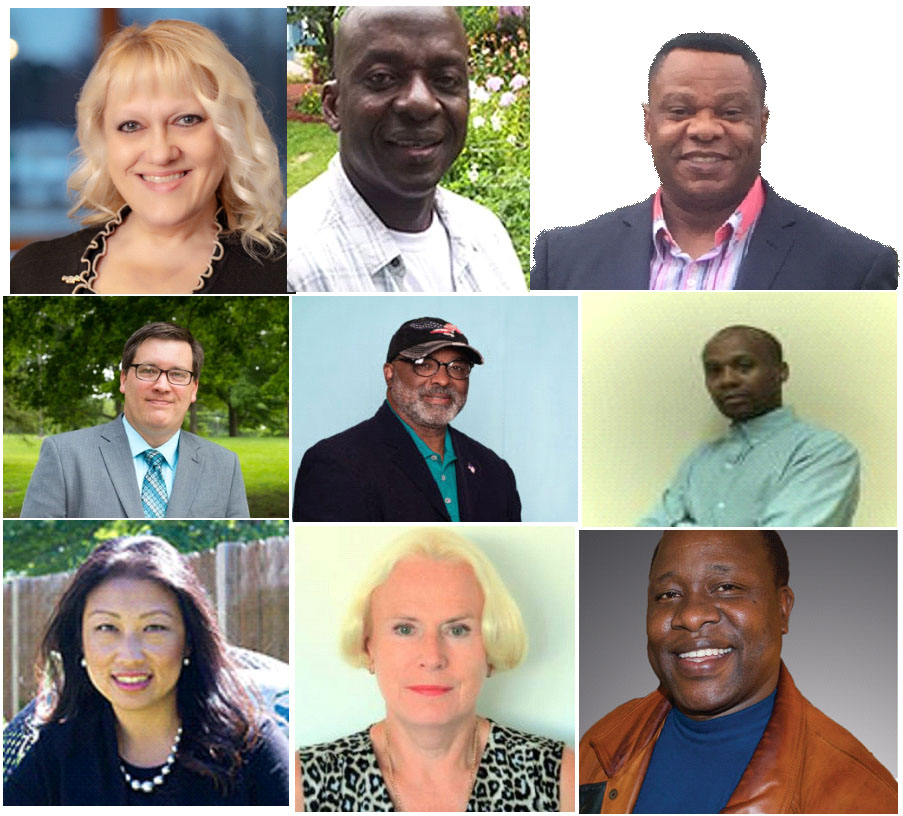 Brooklyn Park voters will go to the polls August 11 during the state primary, to cast their ballots for the most diverse pool of candidates to run for City Council since Mshale started tracking the city's politics two decades ago. Mail-in absentee voting is already underway and will continue until August 10, while in-person absentee voting will begin on August 4 through August 10.
Three of the city's six council seats are up for grabs in the November election but since there were more than two candidates who filed in each district, the August 11 primary will be used to choose the two candidates for each district that will proceed to the November election. Each district is represented by two council members who serve staggered four-year terms.
This year's election cycle has had to deal with the coronavirus pandemic that has limited in person campaigning and door knocking for candidates that usually characterizes the race.
Two incumbents in the East and West districts are defending their seats while there is an open seat in the Central district.
East District
First-term Incumbent Lisa Jacobson is fighting off a challenge from two Nigerian-Americans Oduwa Aganmwonyi and Benjamin Osemenam. Aganmwonyi has experience running for public office while this will be Osemenam's first attempt.
Central District
One of the two incumbents in the Central district Mark Mata is not seeking reelection which has attracted three candidates. Kenyan-American Walter Nyabere is new to city politics while Boyd Morson and Christian Eriksen have had unsuccessful runs for the City Council before.
West District
Incumbent Susan Pha made history in 2016 when she became the first person of color elected to the Brooklyn Park City Council in her first attempt at political office. Kenyan-American Henry Momanyi and Yelena Kurdyumova will try to limit Pha to one term.
Early Voting
The city is encouraging voters to vote early by mail due to the COVID-19 pandemic to minimize crowding on election day. To apply for an Absentee ballot, call the city at 763-493-8119. You can also download the application at this city link or apply to vote absentee on the Secretary of State website.
In-person early voting will take palace August 4-10 at the Community Activity Center, 5600 85th Avenue North.

Born and raised in Kenya's coastal city of Mombasa, Tom is the Founder, Editor-in-Chief and Publisher of Mshale which has been reporting on the news and culture of African immigrants in the United States since 1995. He has a BA in Business from Metro State University and a Public Leadership Credential from Harvard's Kennedy School of Government. He was the original host of Talking Drum, the signature current affairs show on the African Broadcasting Network (ABN-America), which was available nationwide in the United States via the Dish Network satellite service. On the show, he interviewed Nobel laureates such as 2004 Nobel Peace prize winner, Professor Wangari Maathai, the first woman from Africa to win the peace prize and heads of states. Tom has served and chaired various boards including Global Minnesota (formerly Minnesota International Center), the sixth largest World Affairs Council in the United States. He has previously served as the first Black President of the Board of Directors at Books for Africa. He also serves on the boards of New Vision Foundation and the Minnesota Multicultural Media Consortium. He has previously served two terms on the board of the United Nations Association. An avid runner, he retired from running full marathons after turning 50 and now only focuses on training for half marathons.





(2 votes, average: 5.00 out of 5)


Loading...