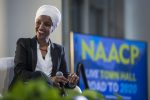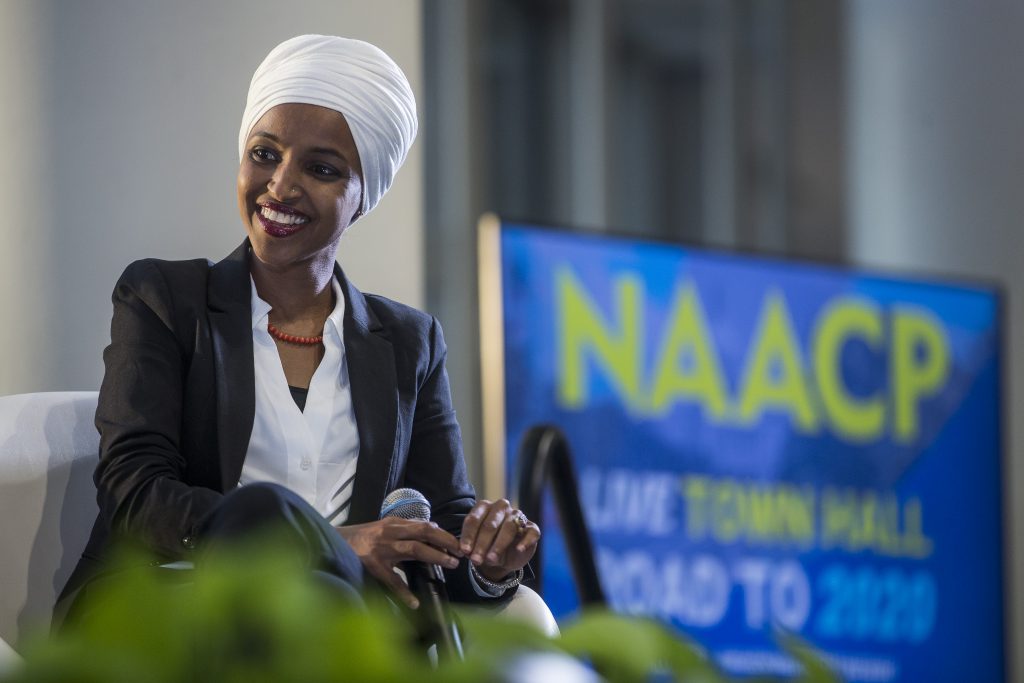 U.S. Rep. Ilhan Omar has won the Minnesota Fifth District DFL primary in a convincing fashion beating her well-financed and closest challenger, Antone Melton-Meaux, with 58 percent to his 40 percent. Opensecrets.org lists $2.5 million used by outside groups to target Omar in the lead up to the primary.
The Omar vs. Melton-Meaux campagn is the most expensive campaign in state history, fueled largely by outside groups attempting to dislodge Omar. Melton-Meaux for example raised over $4 million from outside of the state.
Rep. Omar, who is serving her first term, increased her margin of victory by almost ten per cent from her 2018 primary victory. More remarkable however, the votes she garnered, almost 90,000 by the time of this writing is the highest amount of votes in a Democratic primary in the district in over a decade.
"In Minnesota, we know that organized people will always beat organized money. Tonight, our movement did not just win. We earned a mandate for change. Despite outside efforts to defeat us, we once again broke turnout records. Despite the attacks, our support has only grown since 2018."
Omar thanked her supporters by saying "Thank you from the bottom of my heart for choosing to send me back to Congress. As I like to say, here in Minnesota, we don't just welcome refugees, we send them to Congress."
Rep. Omar is the first Black person born in Africa to be elected to the United States Congress.

Born and raised in Kenya's coastal city of Mombasa, Tom is the Founder, Editor-in-Chief and Publisher of Mshale which has been reporting on the news and culture of African immigrants in the United States since 1995. He has a BA in Business from Metro State University and a Public Leadership Credential from Harvard's Kennedy School of Government. He was the original host of Talking Drum, the signature current affairs show on the African Broadcasting Network (ABN-America), which was available nationwide in the United States via the Dish Network satellite service. On the show, he interviewed Nobel laureates such as 2004 Nobel Peace prize winner, Professor Wangari Maathai, the first woman from Africa to win the peace prize and heads of states. Tom has served and chaired various boards including Global Minnesota (formerly Minnesota International Center), the sixth largest World Affairs Council in the United States. He has previously served as the first Black President of the Board of Directors at Books for Africa. He also serves on the boards of New Vision Foundation and the Minnesota Multicultural Media Consortium. He has previously served two terms on the board of the United Nations Association. An avid runner, he retired from running full marathons after turning 50 and now only focuses on training for half marathons.





(1 votes, average: 5.00 out of 5)


Loading...