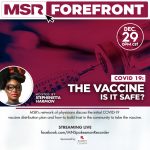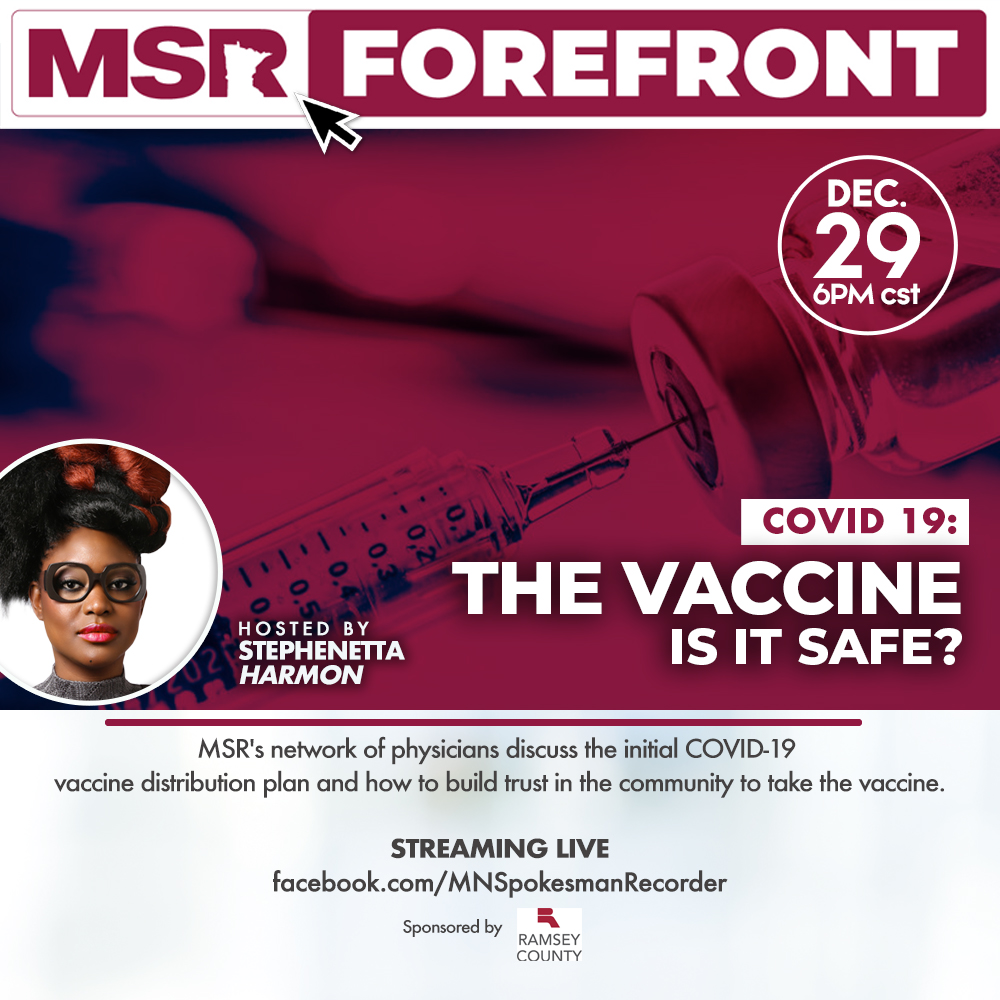 Join MSR Forefront in partnership with Minnesota Public Radio (MPR) on Tuesday, December 29, for their last episode of the year and a conversation about the pandemic, Ramsey County and the vaccine.
Host Stephenetta Harmon and MSR's network of physicians will discuss the initial COVID-19 vaccine distribution plan and how to build trust in the community to take the vaccine.
"COVID- 19: The Vaccine – Is it Safe?" will be live-streamed on Tuesday December 29,  6 pm CST from the MSR Facebook page https://www.facebook.com/MNSpokesmanRecorder.
The event is sponsored by Ramsey County Racial Equity & Community Engagement Response Team (RECERT).
Follow MSR's activity and this special partnership by subscribing to email updates on the Spokesman-Recorder.com website, following them on Facebook, and visiting Spokesman-Recorder.com/Forefront for more information.





(No Ratings Yet)


Loading...