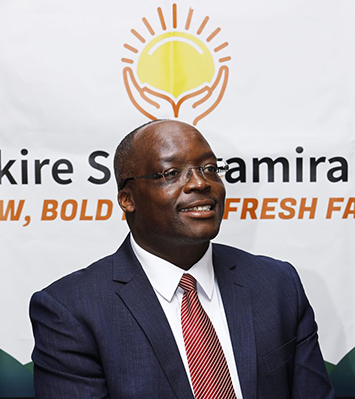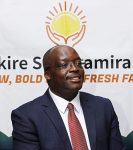 A Minnesota based Kenyan-American lawyer says the deteriorating socioeconomic conditions of his people in his home county of Nyamira in Kenya, has spurred his interest in running to be governor.
Henry Ongeri, a 49-year-old Brooklyn Park resident, told Mshale that he wants to transform the culture of the county, and use its resources wisely to spur economic growth.
"I got into this race because Nyamira needs a reset so that we can address the challenges it faces," said Ongeri, a partner in the Diaspora Lawyers TransAtlantic Law Firm that he cofounded. "As governor I bring a perspective that our county lacks having lived and worked in the west for almost 20 years."
Nyamira is one of Kenya's 47 counties that came into existence after the March 2013 general election, each with a governor and county assembly based on ward representation. In Nyamira' s case, it has 20 Wards, each represented by a Member of the County Assembly, commonly referred to as MCAs.
Governors are term limited to two terms and the first set of governors that were elected, and managed reelection for a second term, can no longer run as governors in the 2022 national election. In the case of Nyamira, its inaugural governor, John Obiero Nyagarama, died of coronavirus complications on December 18, 2020 halfway into his second term. His deputy Amos Nyaribo was sworn into office in shortly after to finish the remainder of Nyagarama's term.
A native of the county that he now wants to lead, which he claims has been on a downward spiral since devolution came, Ongeri said he finally wants to address the "longstanding challenges" that current leaders have been unable to address.
Ongeri says while many counties have benefited from devolution, that has not been the case with Nyamira as it has continued to lag other high performing counties.
"The ingredients to make Nyamira a model county are there, and all we need is proper and focused leadership," Ongeri said.
A leading research firm in Kenya, InfoTrak, in a 2020 published survey, the second of such surveys since the system of county governments was introduced in the country, ranked Nyamira in the bottom half of the 47 counties in terms of performance in responsibilities assigned from the national government to the devolved units (counties). The devolved responsibilities included agriculture, education, water management, trade planning, energy and tourism among others.
Ongeri said he fears that Nyamira will continue underperforming without visionary leaders, he envisions a complete overhaul of the leadership at the county, to set it on the right trajectory. The husband and father to three boys, Ongeri said young people in Nyamira need visionary leadership, the kind he can bring, that can help them see a brighter future of possibilities.
"I want them to want to be proud to live and work in Nyamira, that there's opportunity there," Ongeri said.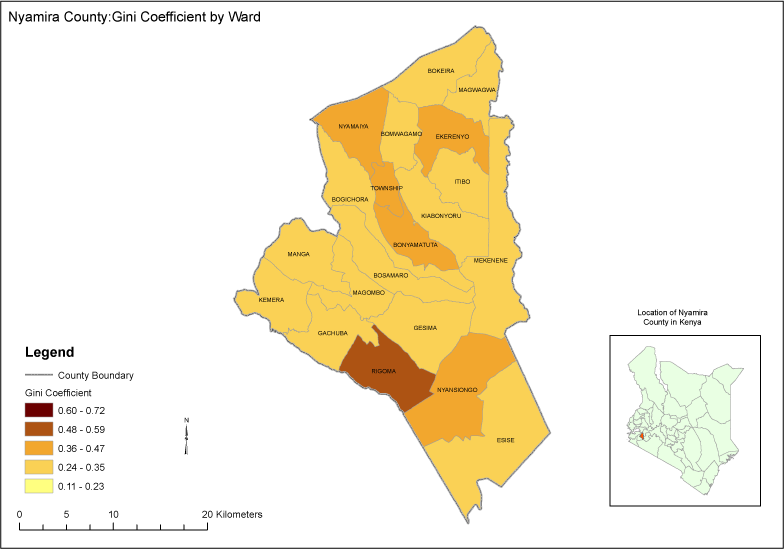 Focusing on the county government, Ongeri decried the practice of the County Assembly and the executive of holding important conferences and seminars in neighboring Kisii county.
"Those are millions of shillings each year that the elected leaders directly control, we need Nyamira money to stay in Nyamira for the benefit of the local people that are helping generate it," he said.
Ongeri said the failure by the current crop of leaders to facilitate investments in the hospitality industry, that would see the building of the necessary conference facilities in the county, is to blame for the scenario where important meetings are being held in Kisii county.
"If elected the first order of business is to take stock of what we have, 'Do you know for example there are projects funded and marked complete but have not been done?'" Ongeri asks wide eyed, rhetorically.
Both Kisii and Nyamira counties are home to the Abagusii, who account for upwards of 70 percent of the Kenyans in Minnesota. Abagusii are also among the largest communities of Kenyans in the United States, and by extension account for a big slice of the US$3.094 billion in remittances sent to the country from overseas Kenyans in 2020. Kenyans in the US account for over 56 percent of the country's remittances.
A nod to the importance the Abagusii play in foreign exchange earnings for the country came on October 21, 2020 when President Uhuru Kenyatta officiated the opening of the Central Bank of Kenya Kisii Centre to "ease the distribution of cash" in seven counties surrounding Kisii that include Nyamira. Kisii Center became only one of four such currency centers in the country.
Josephine Ongaga, who hails from Nyamira and now lives in Minneapolis, said she's not someone who follows politics much, but Ongeri stands out as a promising candidate because his track record in Minnesota speaks for itself.
Ongaga, is in a position to know what ails her ancestral home of Nyamira and what it might take for what Ongeri calls a "takeoff." For years before moving to the United States she worked with the country's agricultural ministry, traversing the agriculture rich western region of Kenya which includes Nyamira where she worked with farmers to help them improve crop yields. Her work with farmers saw the ministry send her to Ireland on a scholarship for further agricultural studies.
"He has that spirit of action that is needed and not just empty words." Ongaga said, "What I have seen him do with our community here, I am convinced if he is given a chance, he can do a lot for Nyamira."
Ongaga is referring to the leadership and guidance of various organizations that Ongeri is associated with in the last two decades, which includes among others, the founding of the Pan African Business Association, Minnesota's pioneer African chamber of commerce.
Of the many immigrant empowerment endeavors that Ongeri is associated with, the two he is most proud of are the roles he played in making it easier for immigrant lawyers who have moved to Minnesota to be admitted to the State Bar in order to practice.
"The first case I ever argued in this country was before the Minnesota Supreme Court," said Ongeri as he smiled.
The other notable one he is most proud of was his early work with ISAIAH Minnesota to help ease the credentialing of nurses in Minnesota that trained overseas.
Another supporter of Ongeri is Yabesh Simba who spoke to Mshale via phone. He is a Lakeville, Minnesota resident who was born and raised in Nyamira before coming to the United States 30 years ago.
"People like Henry is what we need all over Kenya and not just Nyamira." Simba said, "He is selfless and I am convinced he will not get there and try to enrich himself, but work for the people."
Should Ongeri succeed in his quest and prove his Minnesota supporters right, he will join one other notable Minnesota Kenyan from the Abagusii who went on to play an important role in Kenya's development, University of Minnesota and University of St. Thomas alumni, Bitange Ndemo, who worked briefly for Medtronic after graduating before moving back to Kenya.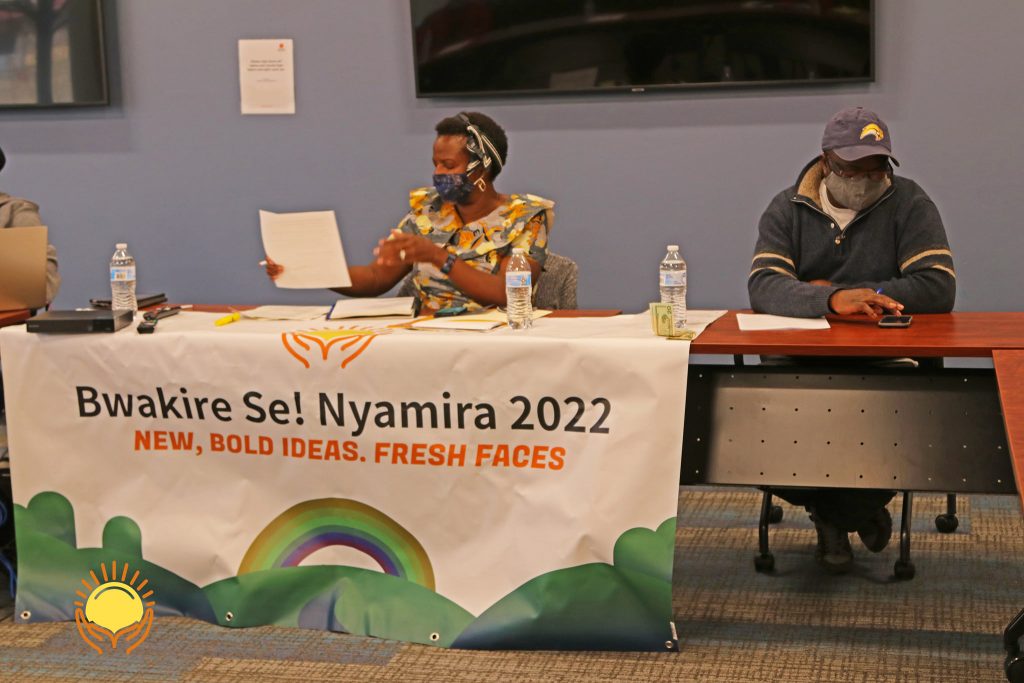 One person excited to hear of a diaspora Kenyan going back to run for office is Kenyan-American professor, Makau Mutua, of the State University of New York (SUNY) Buffalo School of Law. Mutua served as the dean of the Buffalo School of Law between 2008-2014.
Mutua told Mshale that he encourages Kenyans in the diaspora that want to run for office and are able, to do so as "We deserve no less."
"The diasporans who want to run for office must be well prepared for the rough and tumble of Kenya politics.  It's highly gendered, ethnicized, and awash with dirty money," said Mutua. "Avoid corrupt practices, including vote-buying.  If you can't run a clean campaign, then lose honorably."
On Saturday, June 5, 2021 at 5pm, Bwakire Se! will launch at the Ebenezer Community Church in Brooklyn Park, Minnesota. Bwakire Se! is what Henry Ongeri and his supporters are referring to as the "movement" that will propel him to office. Bwakire Se! is the Abagusii way of referring to a "New Dawn." It blends elements of Barack Obama's Yes We Can! and the legendary Paul Wellstone's grassroots approach.
Candidate snapshot: Henry Ongeri
Age: 49
Spouse: Dorothy Ongeri, born and raised in Kenya and a practicing pharmacist in Minnesota
Children: Three sons; Ongeri , Nyakundi and Mogaka aged 18, 15 and 10
Education: Bachelor of Laws (University of Nairobi); Master of Laws (Mitchell Hamline School of Law); Juris Doctor (Hamline University)
Licensed: To practice law in Minnesota and New York
Political/Civic experience: Chairman, Peter Kenneth for President Diaspora Team, 2011-2013; Executive Director of Pan African Business Alliance; Immigrant Community Organizer, Kerry-Edwards U.S. Presidential Campaign, 2004; Numerous pro bono legal services to community groups
Website: www.henryongeri.com

Born and raised in Kenya's coastal city of Mombasa, Tom is the Founder, Editor-in-Chief and Publisher of Mshale which has been reporting on the news and culture of African immigrants in the United States since 1995. He has a BA in Business from Metro State University and a Public Leadership Credential from Harvard's Kennedy School of Government. He was the original host of Talking Drum, the signature current affairs show on the African Broadcasting Network (ABN-America), which was available nationwide in the United States via the Dish Network satellite service. On the show, he interviewed Nobel laureates such as 2004 Nobel Peace prize winner, Professor Wangari Maathai, the first woman from Africa to win the peace prize and heads of states. Tom has served and chaired various boards including Global Minnesota (formerly Minnesota International Center), the sixth largest World Affairs Council in the United States. He has previously served as the first Black President of the Board of Directors at Books for Africa. He also serves on the boards of New Vision Foundation and the Minnesota Multicultural Media Consortium. He has previously served two terms on the board of the United Nations Association. An avid runner, he retired from running full marathons after turning 50 and now only focuses on training for half marathons.





(1 votes, average: 5.00 out of 5)


Loading...