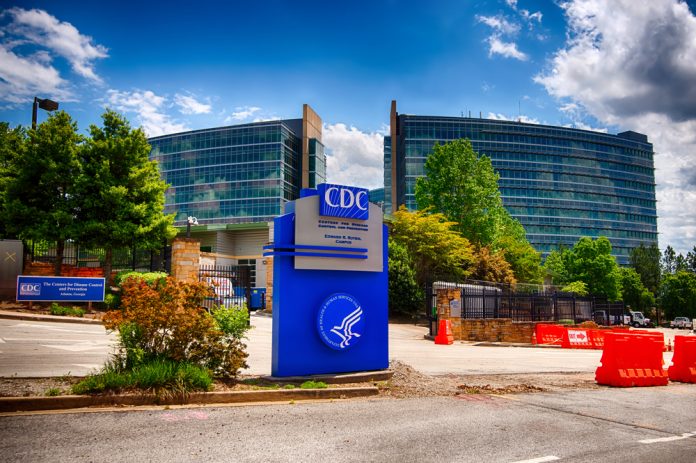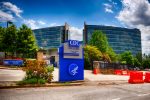 Faced with rising coronavirus cases and hospitalizations across the country, officials from the U.S. Centers of Disease Control, called on ethnic media journalists to help combat COVID-19 vaccine misinformation.
The CDC officials were speaking Thursday during a virtual coronavirus pandemic briefing for ethnic media, which was organized by Ethnic Media Services, a California-based nonprofit that advocates for news outlets that serve communities of color.
"We really appreciate all the media's effort to make sure that things are carefully factchecked, and conveying as accurate information as possible – helping us as you write by thinking through how people might misinterpret things," said Dr. Peggy Honein, who leads the CDC's state, tribal, local, and territorial COVID-19 support task force. "Even if they are accurate, is there a way that someone would read that and take the wrong message from it?"
More than 18 months after the United States went into a national lockdown, authorities are still struggling to control the spread of the coronavirus. Experts say masks and vaccines are the best weapons against the virus, and the United States has more than enough to inoculate all its citizens. But only about 53% of Americans have been fully vaccinated. Honein said vaccination rates were highest among people aged 65 and older, with 82% of them being fully vaccinated. At 40%, rates were the lowest among adolescents aged 12-17, she said. In that age group, Mississippi had the lowest rate of 11%, while Vermont has the highest, 60%.
Coronavirus cases have been on the rise since the July, mostly due to the Delta variant, which is highly transmissible. Efforts to combat the virus have been complicated by the fact that the pandemic has been highly politicized, with many politicians going against CDC guidelines and even leading misinformation campaigns about masks and vaccines.
Honein said in June, the United States had reached a low 7-day average of less than 12,000 cases a day. It has since risen to nearly 150,000 cases a day. The average number of hospital admissions had soared tremendously during that period to more than 12,000, leading to an average of 1,000 deaths a day, she said. Since the pandemic began, there have been nearly 40 million cases reported in the United States, and more than 640,000 deaths – the highest of any nation in the world.
"This pandemic continues to take a major toll, despite the availability of proven mitigation measures and very effective vaccines," Honein said.
High rates of vaccine hesitancy among ethnic communities are mostly due to mistrust of the U.S. government, which has a history of using people of color as guinea pigs, as opposed to anti-vaccine conspiracy theories that are responsible for the low immunization rates among the general American population. CDC officials are hoping by reaching out through ethnic media, they can get more people in ethnic communities vaccinated.
"The overarching message is that if you could remember one thing to tell your readers today is that anyone who is eligible to be vaccinated should get vaccinated," said Dr. Cindy Friedman, who is chief of the travelers' health branch of the CDC's Division of Global Migration and Quarantine.
Friedman urged people who are not vaccinated to avoid travelling this Labor Day weekend, and those who are vaccinated to still take precautions such as masking and social distancing. The current spike of coronavirus cases was a result of travel during the July 4 holiday weekend.
Addressing concern about breakthrough cases of coronavirus infection of vaccinated people, Dr. Jennifer Layden, who leads the CDC's vaccine task force, said it's normal for the number of those infections to rise as more people get the vaccine. But she said breakthrough infections were extremely rare, and symptoms are often mild.
"Still the highest fractions of individuals who are hospitalized or have severe outcomes from COVID-19 are those who are unvaccinated," Layden said.
Honein encouraged ethnic media journalists to reach out to the CDC for clarification of any information about COVID-19 that might be unclear, in order to avoid confusing people in their ethnic communities.
"We really appreciate all of your efforts to help communicate this clearly," she said.
Edwin Okong'o is a Mshale Contributing Editor. Formerly he was the newspaper's editor.





(No Ratings Yet)


Loading...