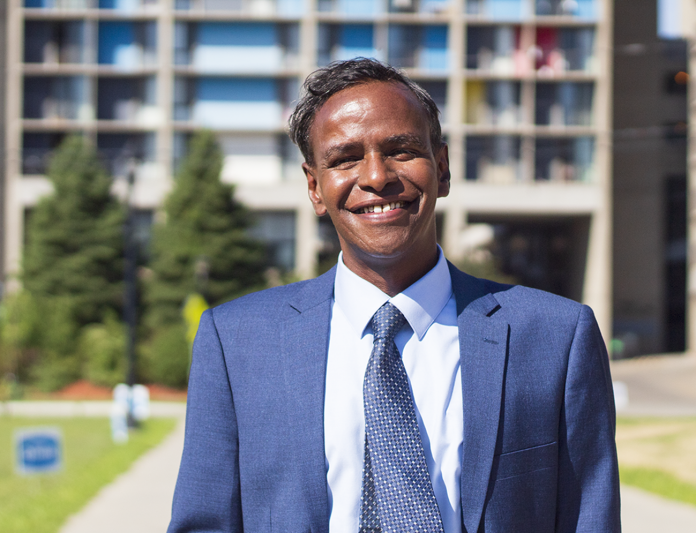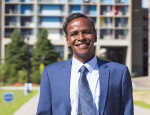 On Tuesday, October 12, at 6 p.m. CST, Mshale and its production partners Somali TV of Minnesota, SPEAK MPLS and Somali American Radio will present a town hall forum on cable television and Facebook Live featuring the only challenger to incumbent Jamal Osman in the Minneapolis Ward 6 race. The town hall is part of Mshale's candidate forums hosted to inform voters ahead of the November 2 city elections. So far, forums for Ward 2 and Ward 9 have been held.
Tuesday's town hall will take place at the SPEAK MPLS studios in Minneapolis and will be moderated by media creative Anita Mogaka. There will be no live audience but viewers will be able to watch the forum on the on SPEAK MPLS TV channel 17 (798 HD) on Comcast in Minneapolis and streaming live on Mshale Facebook page and Somali American TV Facebook page. There will also be a simulcast on Somali American Radio 101.7 FM in Minneapolis.
The Mshale forum will provide an opportunity for you to submit your own questions, some of which may be asked to the candidates by the moderator.
There are four ways to participate by submitting questions:
Questions can be submitted on Facebook, via the forum event page on Facebook ahead of time. Enter your questions in the discussion section.
On Twitter, you can submit forum questions by Tweeting us @mshale.
We are accepting forum questions via e-mail. E-mail your questions to mpls21@mshale.com, and be sure to include your full name and location.
You can also submit forum questions in the comments section of this post. Also be sure to include your full name and location with you question.
IMPORTANT: By submitting a forum question via any of above methods, you consent to have your name and question presented on-air during a television broadcast and internet livestream.





(No Ratings Yet)


Loading...