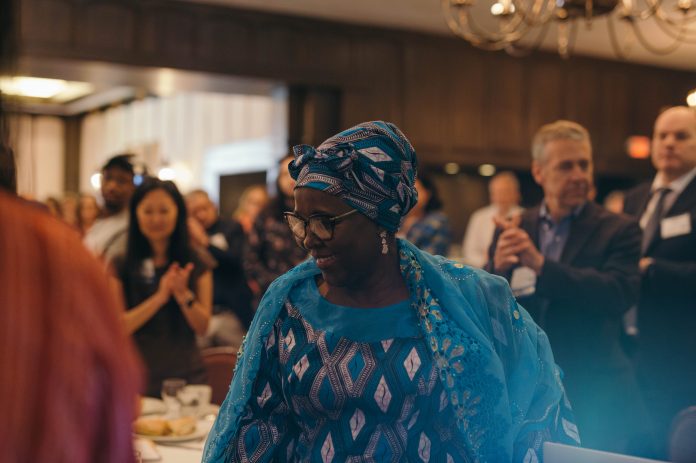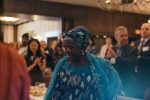 The world's largest shipper of donated books to Africa held a fundraiser on June 8, where the goal was to break its own record and send 3.2 million books to the continent by the end of the year.
Books for Africa held its annual fundraiser at Town and Country Club in St Paul, Minnesota. The theme for this year's event was Books Brighten Futures. Hajia Alima Mahama, Ghana's Ambassador to the United States, was the keynote speaker.
"I feel so honored that an organization like this is headquartered here in Minnesota," said Minnesota Governor Tim Walz.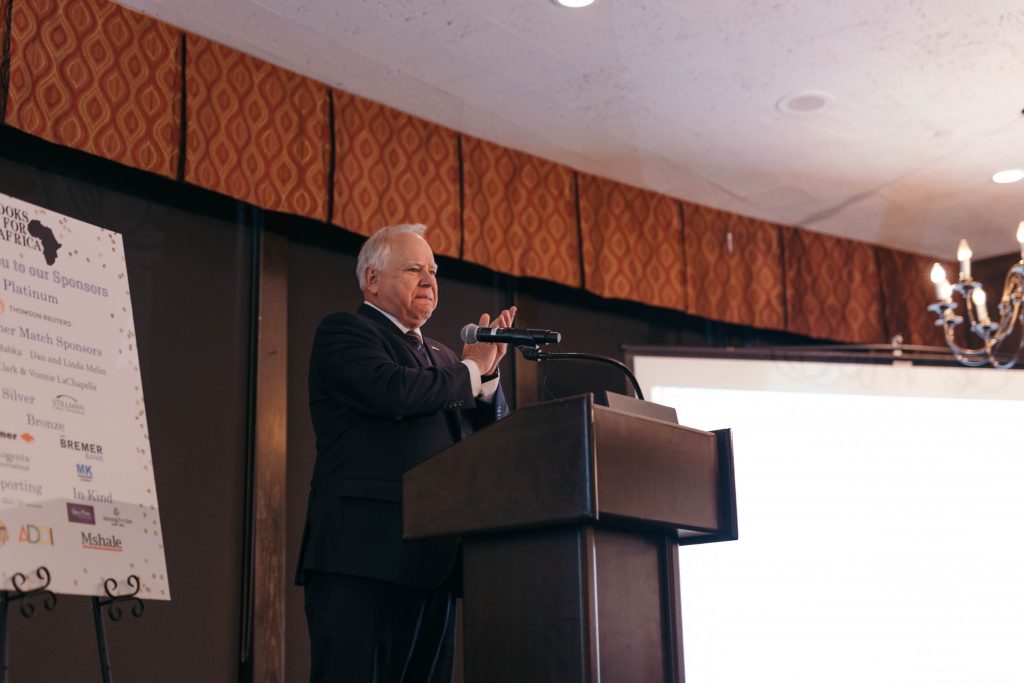 Of the 10 least literate countries in the world, nine are situated on the African continent, according to a United Nations Educational, Scientific, and Cultural Organization (UNESCO) report.  In Sub-Saharan Africa, literacy rates depict a gendered gap, with 72% of men and just 58% of women being able to read, according to a 2021 study published in the journal Statista.
"The girls in Ghana selling water should be going to school and reading because they are the leaders who are going to change our world," said Ghanaian author and publisher Rosemond Owens.
Tom Warth founded Books for Africa in 1988 to address the issue of literacy when he visited a library in Uganda that had nearly empty shelves. Since then, the mission has expanded, and the nonprofit organization has delivered more than 50 million books to all countries in Africa. In recent years, the Books for Africa has begun shipping computers and electronic devices to provide access to eBooks.
In her keynote speech, Mahama spoke about the urgency of solving the book crisis in Africa. She said that she believed education and access to books is at the foundation of every successful society.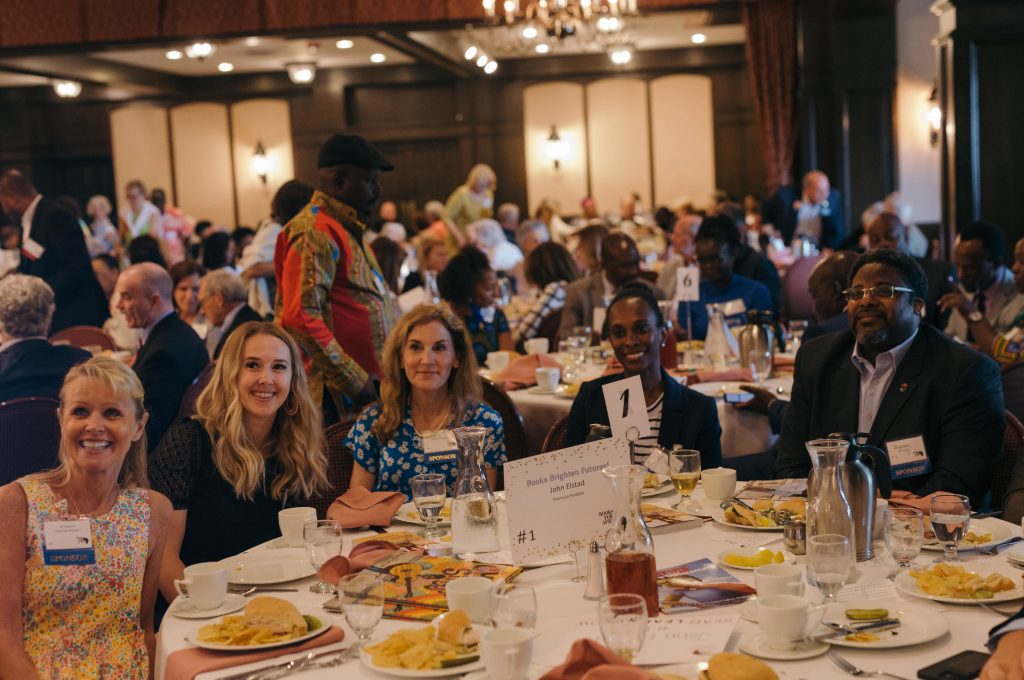 "It is easy to take books for granted in the United States, but education is key," said Mahama.
Dana Anderson, a senior director at Cognizant, said she felt moved to give as a lover of books and firm believer in the transformative value of education.
"I am here because the gift of knowledge to a young person can change their life," Anderson said.
Matenneh-Rose Dunbar she was inspired by the effects of book distribution she has seen in her home country of Liberia.
"Books are being provided for kids of all ages, and it is really helping them get ready for the professional world," Dunbar said.
Carrie Blandin said that she had been familiar with Books for Africa for a while and decided to finally attend her first fundraiser.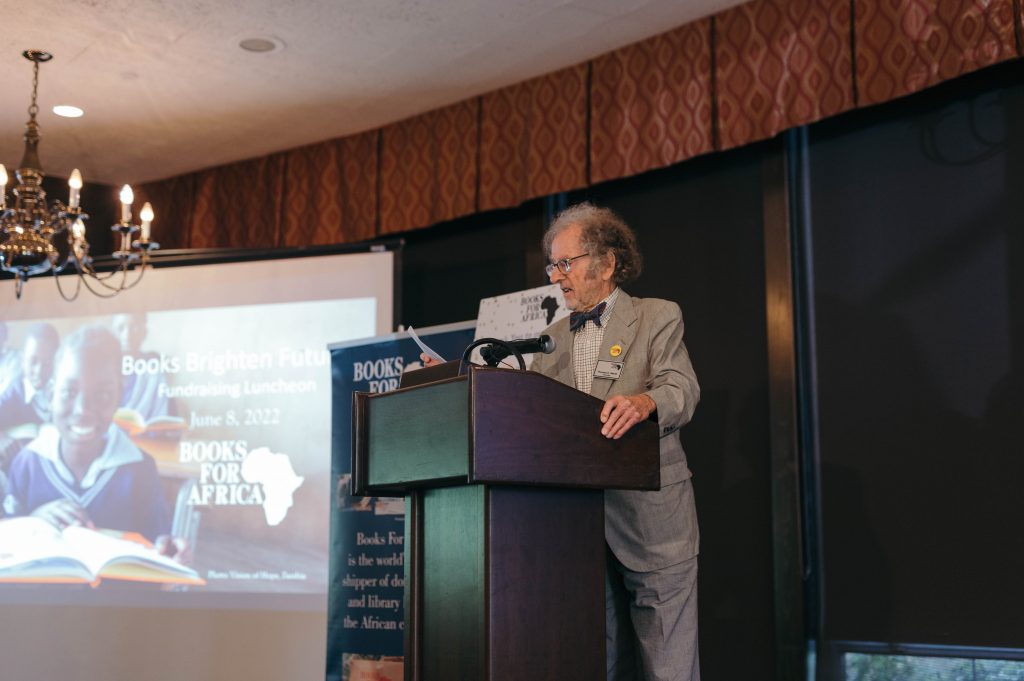 "This is a cause I will continue to support because every child in every corner of the world deserves to have access to books," Blandin said.
Godfred, Maxy, and Bethany Otuteye, a family who were in attendance together, talked about why the work at BFA resonates with them.
Godfred said he came to the United States from Ghana on a scholarship from New York Based Africa America Institute. He later went on to study at Harvard University, where he said many of his classmates were beneficiaries of the same scholarship. He credits his access to books and education to his success today.
"I am here today because of the generosity of people I have never met," said Godfred.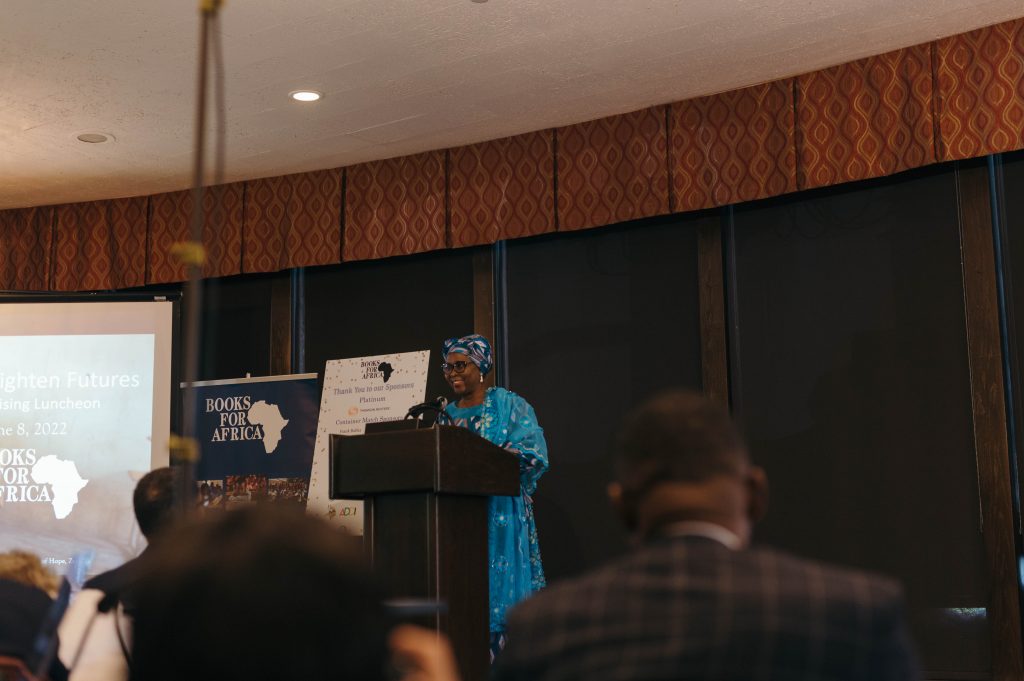 In college, Godfred met his now-wife Maxy, who was attending a neighboring university at the time. Years later, the couple had their daughter, Bethany, who followed in her father's footsteps and went on to obtain a bachelor's degree from Harvard.
"Investment in education has a generational effect," said Bethany.
Warth, the founder, said that besides the volume of books donated, one of the things he is most proud of is the presence of African leadership in the organization.
"It's not just a bunch of old white people leading this," Warth said. "The African diaspora is spearheading this now."

Panashe is a general assignments reporter.





(No Ratings Yet)


Loading...