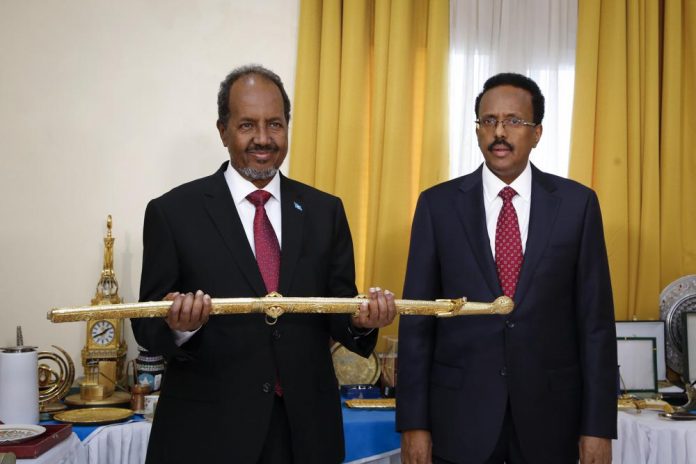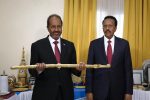 President Hassan Sheikh Mohamud of Somalia will speak at the Minneapolis Convention Center on Thursday, December 15 after attending a U.S.-Africa Leaders Summit that President Biden is hosting in Washington starting Tuesday that involves 48 African leaders.
According to Hashi Shafi, the executive director of Civic Ark, a civic engagement non-profit and chair of the host committee, President Mohamud's visit is aimed at strengthening ties between Minnesota's Somali diaspora and Somalia. Minnesota is home to the largest Somali diaspora in the United States and Canada.
The 4 p.m. event is free and open to the public but they should expect a security screening.
"Officials have made tight security arrangements ahead of the President's visit to Minnesota," Shafi said. "All attendees will be searched and required to pass through metal detects and have their bags examined."
President Mohamud has been yearning to visit Minnesota after winning the election in May of this year, given the critical role Somalis in Minnesota play in that country's development agenda.
The president is expected to address a host of issues, including the fight against al-Shabaab and the drought in East African countries at large, specifically in the horn of Africa.
"The safety and security are our number one priority," Shafi said. "I would like suggest our guests come on time".
Other pressing issues he is expected to address the strong ties between Somalia and the United States as well as money remittances to the country, a lifeline for the country.
The UN Development Programme estimates that $1.6 billion is sent back to Somalia each year – almost a third of the country's GDP which was $5.42 billion in 2021.
This is Mohamud's second term as a President of Somalia, having previously served from 2012 to 2017 before winning office again in May 2022.
His last visit to Minnesota was in 2014 when he gave a moving speech at the University of Minnesota's Northrop Auditorium in Minnesota where he pleaded with the Somali community to do all it can to ensure money they send to relatives does not end up in the hands of al-Shabaab. He also urged parents to keep their children away from the insurgent militant group. 
The president can expect a warm welcome, Shafi said, as the community is pulling all the stops to ensure a warm welcome, entertainment, and live performances from Somali artists.
Governor Tim Walz, Minneapolis Mayor Jacob Frey, Congresswoman Ilhan Omar, and various Somali elected officials are expected to meet with the president.
"The President will discuss critical issues with Somali Imams about the Somali government's fight against al-Shabaab," Shafi said. "He will keenly pay attention to their ideas and suggestions for the war against the terrorist group." Shafi also added, "The president will also meet with Somali professionals and many Somali elected officials to bolster ties between the two countries."
Somalia is currently facing challenges related to food insecurity, poverty, and water shortage, among others. President Mohamud's message will be centered on fostering unity and patriotism in all Somalis, regardless of their age, ethnicity, and political affiliation, to help the country overcome present obstacles to its progress, Shafi said.
"This is the third time President Mohamud is coming to Minneapolis, and this is the third time I am welcoming him," said Awale Ghedi Raghe, one of the organizers of the president's visit. "This will drive home the message to our younger generations in the states that they have another country that their parents originally hailed from."

Mshale Contributor Mohamud Farah Dulyadeyn is the host of Wacyi Show for Somali Cable TV. He is an alum of Metropolitan State University, where he majored in journalism.





(2 votes, average: 5.00 out of 5)


Loading...