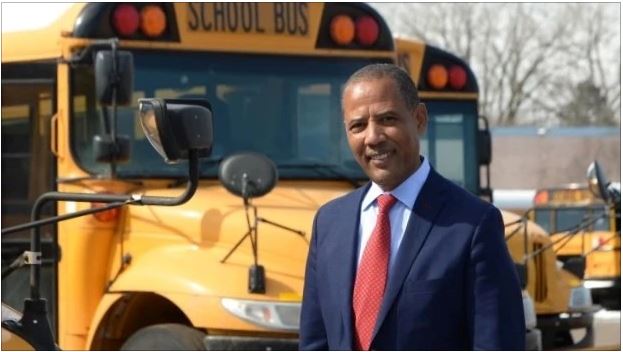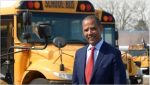 Prominent Minnesota businessman Tashitaa Tufaa has allegedly been detained by Ethiopian authorities, according to his brother Gebi Tufaa and members of the Ethiopian community in Minnesota. The circumstances of why and when he was taken into custody remain unclear.
Postings on social media indicate Tufaa was in his native Ethiopia to attend the funeral of an aunt and was arrested at Bole International Airport as he was on his way back to the United States.
Tufaa is founder and CEO of Metropolitan Transportation Network, a school bus company with revenues of over $12 million. He is the recipient of numerous awards including the African Awards for Business of the Year.
According to Tulu Sikko Mando, who on his Facebook post described himself as "a member of US based National Committee that welcomed and hosted Prime Minister Abiy Ahmed's Ethiopian Diaspora tour in the United States in July 2018," alleged that Tufaa got "detained in his country of birth simply because of no reason except probably his ethnic Oromo identity."
His reported detention comes in the wake of the end of a civil war that has rocked the country since November 2020 which involved the Federal government and the Tigray region. Representatives of Ethiopia's government and the Tigray region signed a peace deal in South Africa on Nov. 2, the eve of the two-year anniversary of the conflict. Earlier this month, the two sides met in Nairobi and agreed to allow a team of independent African experts to monitor the implementation of the peace deal.
Mando said that attempts by Tufaa's family and lawyers to reach him have been unsuccessful and that his whereabouts are unknown.
The community has called on the U.S. Embassy in Addis Ababa to intervene.
Gebi Tufaa, a younger brother of Tashitaa Tufaa, told Mshale that his family is very concerned for the wellbeing of their brother and appealed to Minnesota's US Senators Amy Klobuchar and Tina Smith to assist in his release.
"We will greatly appreciate their help as we do not know what condition he might be in," Gebi Tufaa said.
The younger Tufaa who is a former CFO at MTN and is now a human resource manager with the City of Saint Paul said they were both in Ethiopia recently to visit with the ailing aunt before she passed on, but that the older brother stayed behind to take her to a doctor's appointment.
Tufaa said his brother made a brief phone call from detention to family in Ethiopia simply say he was okay in a call that lasted less than a minute.
"My brother is not even involved in any kind of politics so this is very surprising and came out of nowhere," he said.
Editor's note: The story has been updated to include comments from Mr. Tashitaa Tufaa's brother. This is a developing story and will be updated.

Born and raised in Kenya's coastal city of Mombasa, Tom is the Founder, Editor-in-Chief and Publisher of Mshale which has been reporting on the news and culture of African immigrants in the United States since 1995. He has a BA in Business from Metro State University and a Public Leadership Credential from Harvard's Kennedy School of Government. He was the original host of Talking Drum, the signature current affairs show on the African Broadcasting Network (ABN-America), which was available nationwide in the United States via the Dish Network satellite service. On the show, he interviewed Nobel laureates such as 2004 Nobel Peace prize winner, Professor Wangari Maathai, the first woman from Africa to win the peace prize and heads of states. Tom has served and chaired various boards including Global Minnesota (formerly Minnesota International Center), the sixth largest World Affairs Council in the United States. He has previously served as the first Black President of the Board of Directors at Books for Africa. He also serves on the boards of New Vision Foundation and the Minnesota Multicultural Media Consortium. He has previously served two terms on the board of the United Nations Association. An avid runner, he retired from running full marathons after turning 50 and now only focuses on training for half marathons.





(1 votes, average: 5.00 out of 5)


Loading...