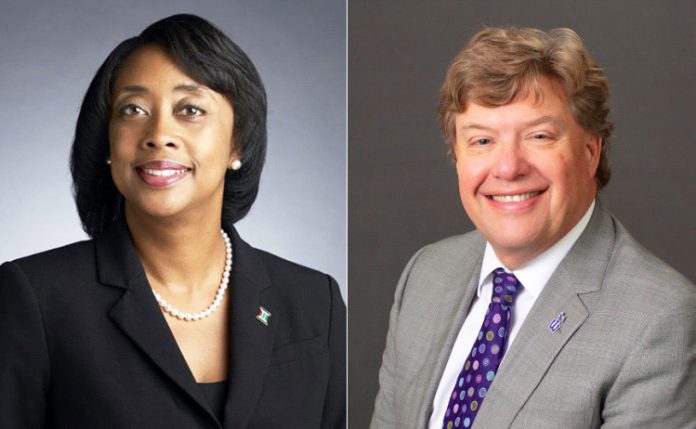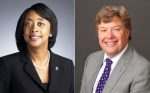 Minnesota State, the state's largest highest education system that runs seven state universities and 26 community and technical colleges, is closing in on hiring a new chancellor. Dr. Devinder Malhotra, the current chancellor is scheduled to retire this summer.
The system announced Dr. Tonjanita (Tonja) Johnson and Dr. Scott Olson as the two finalists that were scheduled to come to Minnesota State for interviews last week.
Former state finance commissioner under Gov. Jesse Ventura, Ms. Pam Wheelock and Mr. George Soule, vice chair of the Minnesota State Board of Trustees, co-chaired the search committee.
In a news release, the system said Dr. Johnson has served the University of Alabama System since 2019 as senior vice chancellor for academic and student affairs. Previously, she served the University of Tennessee System as the executive vice president/chief operating officer from 2016 to 2019 and as vice president for communications and marketing from 2013 to 2016. Previous engagements include serving the State University of New York at Stony Brook as chief deputy to the president from 2010 to 2013, Middle Tennessee State University as associate vice president for marketing and communications from 2008 to 2010, and Mississippi Valley State University from 2001 to 2008. She holds a bachelor's degree and a master's from the University of Alabama and a doctorate from Jackson State University (MS).
Dr. Olson has been the president of Winona State University since 2012. The university is one of seven under the Minnesota State system. He previously served Minnesota State University, Mankato as provost and vice president for academic and student affairs from 2003 to 2012. He also served the Minnesota State system office as interim vice chancellor for academic and student affairs for 13 months from 2010 to 2011. Previous engagements include Ball State University in Indiana as dean of the College of Communication, Information, and Media from 1998 to 2003, and Central Connecticut State University as a professor and then administrator between 1985 and 1998. He holds a bachelor's degree, a master's, and a doctorate from Northwestern University in Illinois.
The Board of Trustees will have a special meeting on May 9 to review feedback received from interview participants and appoint a new chancellor.
If an appointment is made on May 9, the new chancellor will start on August 1.





(No Ratings Yet)


Loading...