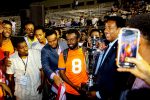 A week-long soccer tournament to celebrate Somalia's Independence Day ended on July 3 with Saint Cloud-based GarGaar FC taking home the coveted trophy after defeating KB Stars FC of Minneapolis 4-3 in a tense penalty shootout.
The championship final match, which was held at the James S. Griffin Stadium at Central High School in St. Paul, was the climax of a competitive soccer tournament pitting various teams from Somali communities in North America.
It was clear from the beginning that KB Stars had home field advantage as their supporters didn't have to travel far from Minneapolis. But it was GarGaar who would strike first when Mohamed Abdi scored in the 58th minute. With their fans urging them on, KB Stars continued to attack in search of an equalizer, which finally came late by way of a Najib Omar goal in the 87th minute. Omar's goal sent the stadium into a frenzy with the Minneapolis team's fans rose from their seats chanting "KB, KB, KB!!"as they waved the Somali flag.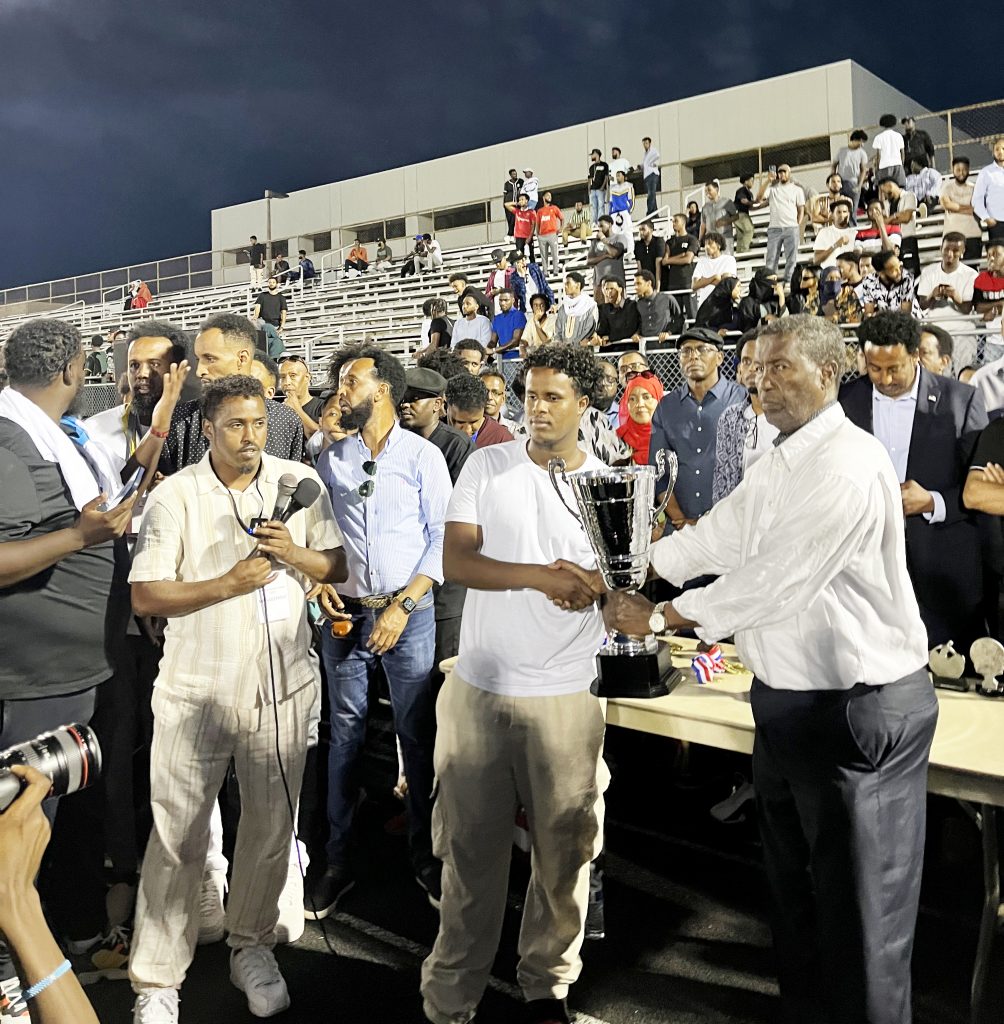 With two of the 90 minutes of regulation remaining, GarGaar substituted their goalkeeper, Mohamed Aden, for Siyad Shale, who is known for making quick saves. When the match ended in 1-1 tie, it went to a penalty shootout to decide who won the trophy. The tension was palpable as fans who had be rowdy for 90 minutes suddenly became silent. When the shootout commenced, GarGaar took the first penalty kick and converted. A KB Stars player followed but missed the goal completely. Although GarGaar did miss a penalty of their own, they converted three more. The last kick went to KB Stars for a chance to tie the shootout and keep chances of a trophy alive, but Shale, the substitute goalkeeper, made an excellent save to guarantee GarGaar win for the second consecutive year.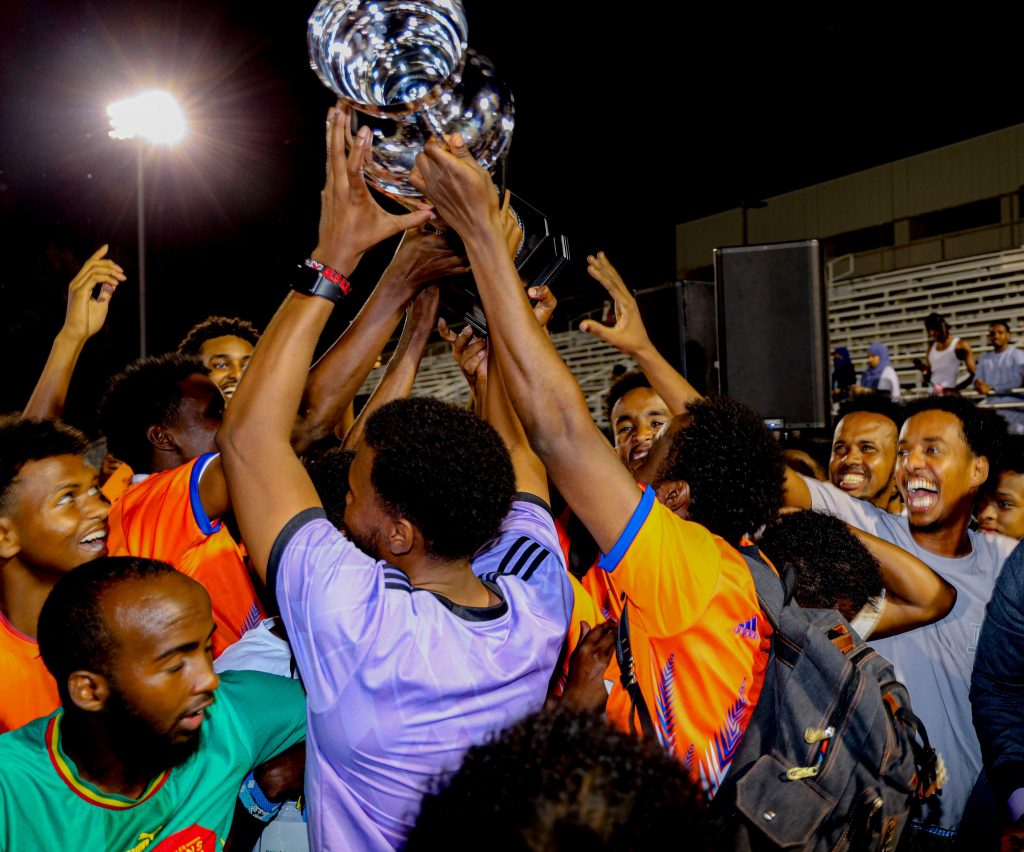 The soccer tournament was one of many events planned during Somali Week, an annual celebration that takes place around July 1, the east African nation's Independence Day. This year marked the 63rd anniversary of independence, a day known officially as Somalia National Day. Minneapolis kickstarted Somali Week with an Independence Day festival on July 1, and concluded with the end of a week-long Somali Week soccer tournament that began on June 24. Daoud Mohamed, one of the organizers of Somali Week, said education was this year's theme.
"It's about bringing people together to educate each other about our differences, but [also] to celebrate our similarities, as one community," Mohamed said. "But most importantly, we wanted to create a platform, an opportunity for young people to connect on a positive level."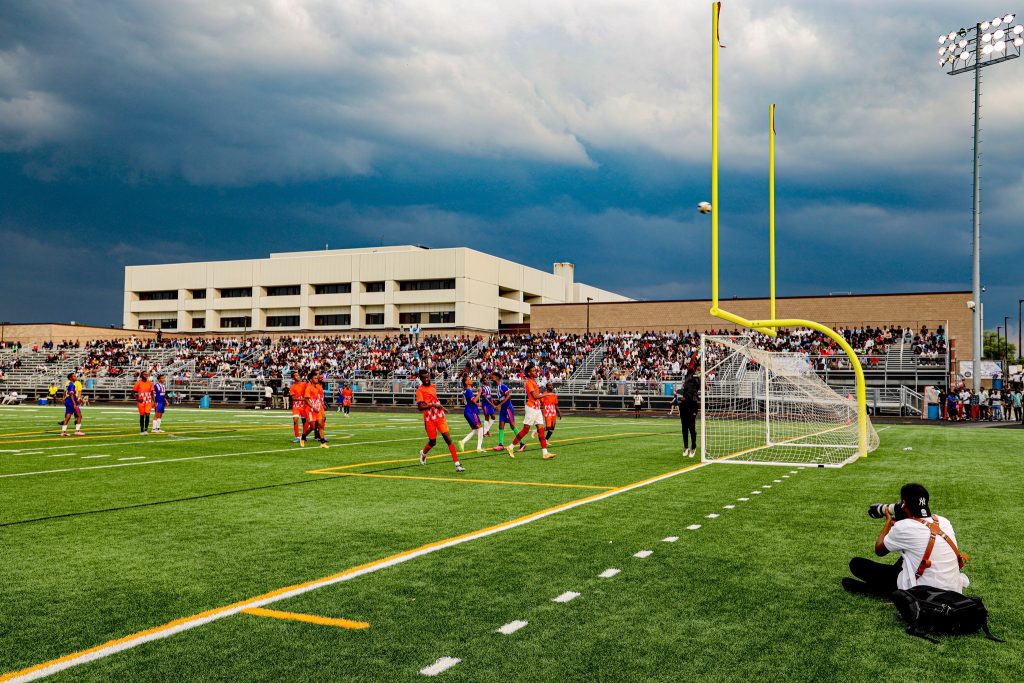 With an estimated population of 17 million, Somalia is home to various ethnic groups, languages, and cultures. The Republic of Somalia, as the country is known formally, was formed in 1960 following vicious colonial efforts by Italy and Britain. In 1969, Mohamed Siad Barre came into power and ruled the country until January 1991, when he was overthrown in a coup. Barre's ouster led to a series of civil wars that have since displaced more than 1.5 million Somalis worldwide.
Thousands of displaced Somalis have sought refuge in Minnesota, where they began arriving in 1993. The population of people of Somali heritage in the state is estimated at 86,000, according to Minnesota Compass, a nonprofit group that analyzes U.S. Census Bureau data. Minnesota's Somali population is the largest in the United States, making it a sort of unofficial capital of the diaspora, with neighborhoods like Minneapolis's Cedar Riverside nicknamed "Little Mogadishu," a nod to Somalia's capital city.
According to Mohamed, the Somali Week organizer, the tournament comprised of 16 teams, including two from Minnesota, 12 from other states like Maine and Washington, and one each from Canada and the United Kingdom.
Soccer is an integral part of Somali culture. Like in most of the world, soccer in East Africa has been a sport that brings people together, which is why preparations for the tournament are meticulous.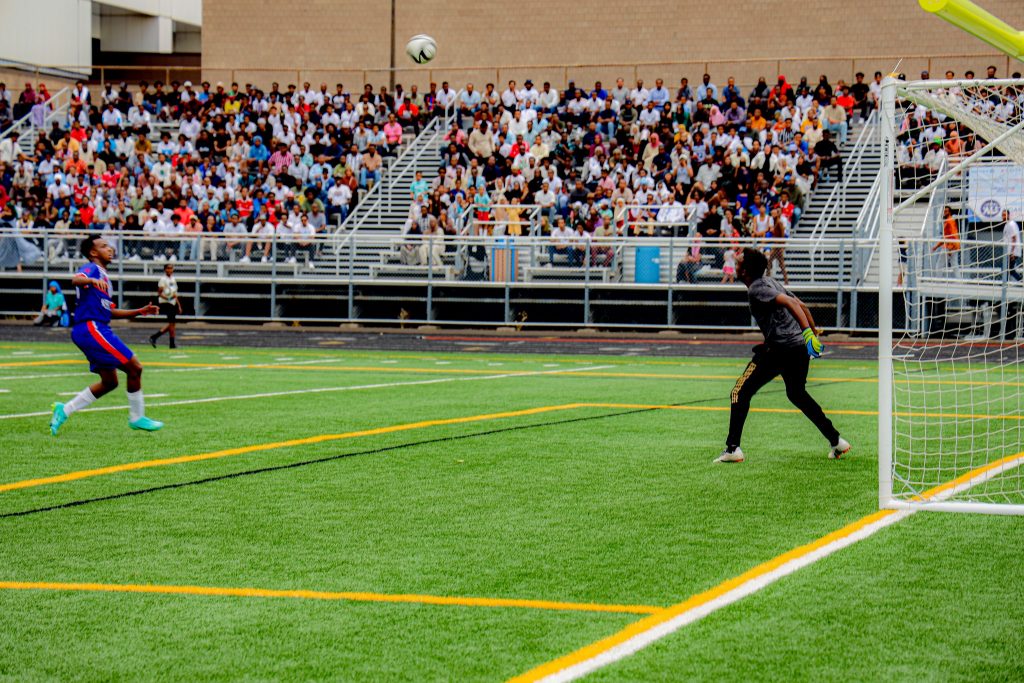 Hussein Mohamed, one of the coaches of KB Stars and an organizer of the tournament, said anticipation for the annual competition begins as soon as a new champion is crowned.
"Tomorrow, [July 4], we start preparing for next year," he said. "The process of getting ready excites me. We love the game, because we were raised by playing dads. Family members – our oldest brothers, everybody just grew up playing it. [At this tournament] we celebrate good soccer and the independence of our country."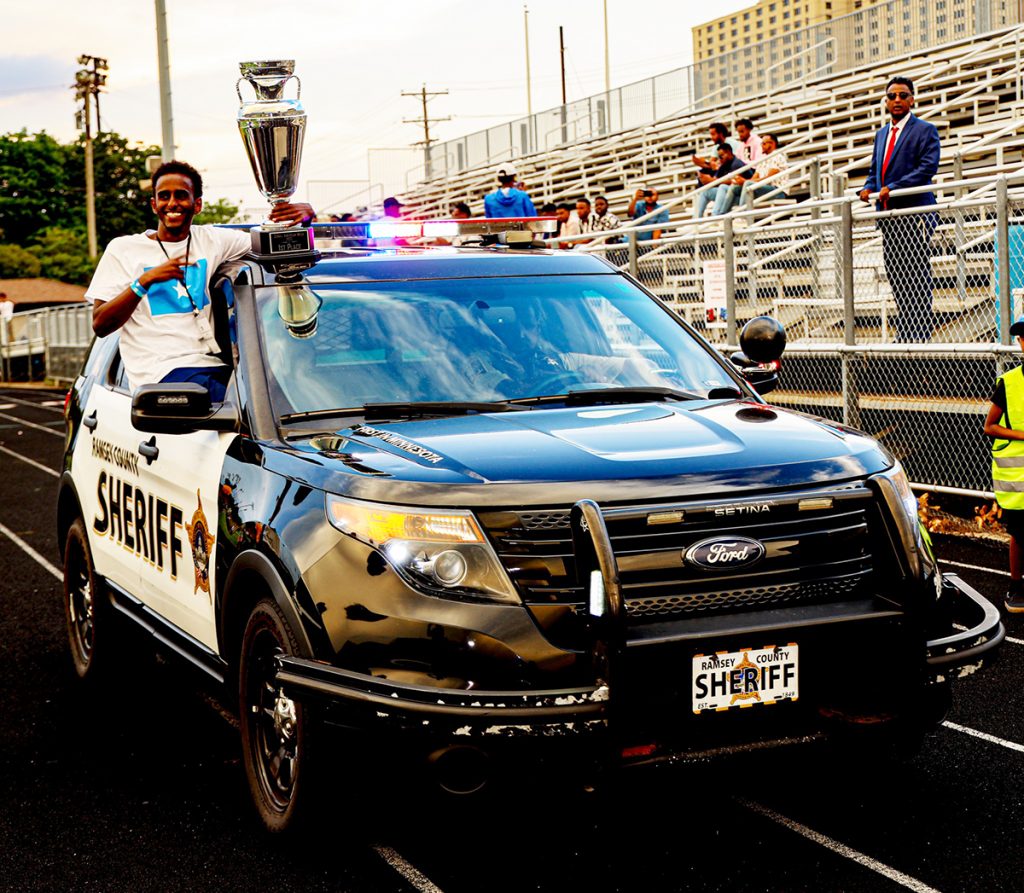 The match was attended by community elders and important figures, including Somalia's most celebrated athlete, Abdi Bile, a middle-distance runner who represented his country in Olympics and was once a World Champion. Political leaders like Rep. Samakab Hussein, a Somali American who represents District 65A in the Minnesota assembly, were also present.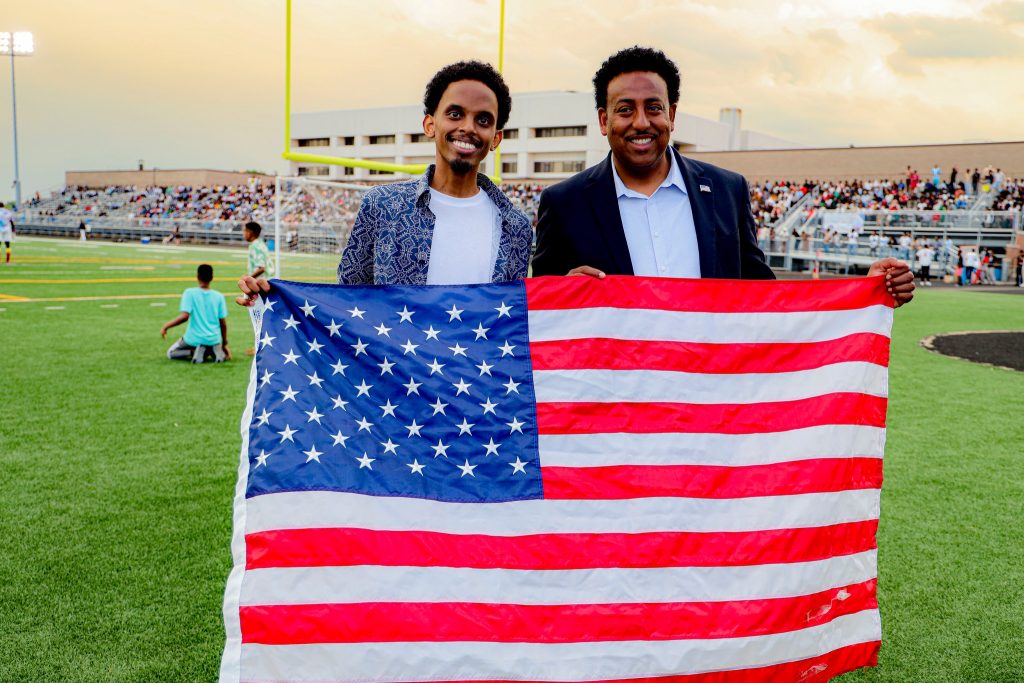 Hussein commended the community for raising funds from individual and private donors to pay for the cost of carrying out the Independence Day events.
"This wasn't city money," Hussein said. "It wasn't county money. It was the donors, [and] individuals that came together and made this happen."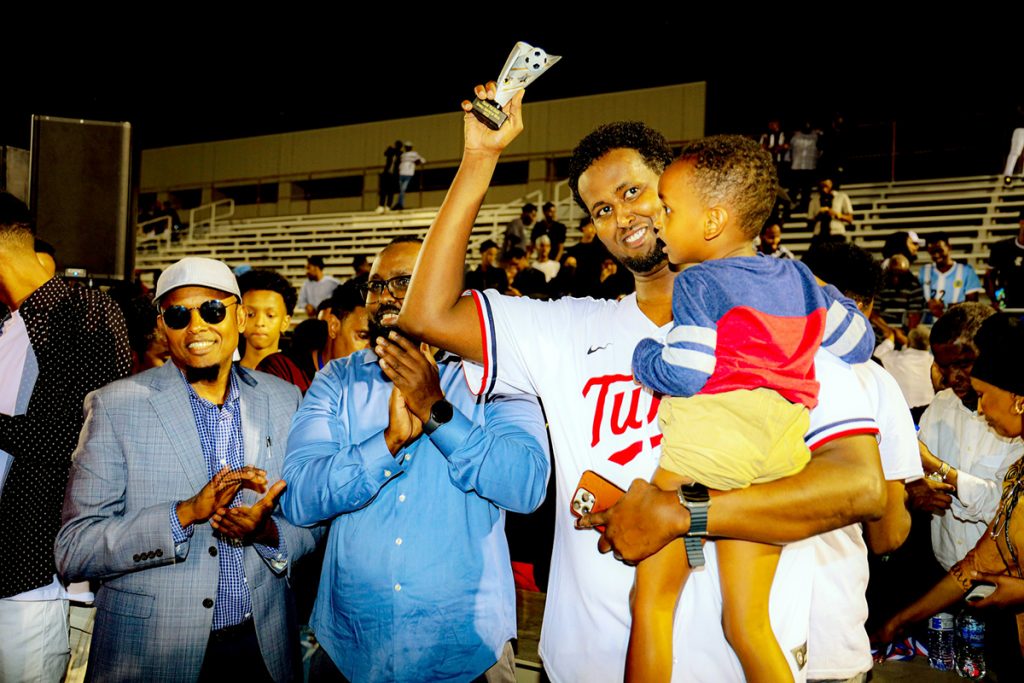 Donnie Brooks, a Twin Cities community member, who is also the director of athletics at Macalester College, said the event was important because it gave Minnesotans insight into Somali community and its culture.
"They are not only unbelievable group of people who are organizing the event, but it's just a really beautiful thing to see the culture and excitement" Brooks said.
After the match, officials and leaders congratulated both teams for their efforts and good sportsmanship. They presented KB Stars players with medals and a second-place trophy. The tournament officially ended when Hussein, the lawmaker, presented GarGaar with their championship trophy.

Milkee is a general assignments reporter.





(No Ratings Yet)


Loading...