Monthly Archives: September 2005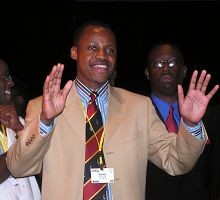 Minneapolis, Minnesota - Abdul K. Kimbugwe of Boston, Massachusetts is the new president of the Ugandan North American Association (UNAA).
Bongo Flava Meltdown, a mix of music genres from East Africa, featuring genge and bongo flava, took place at the Crystal Ballroom and Event Center in Crystal, Minnesota this past month. The Pan African Business Alliance (PABA), Minnesota's pioneer African chamber of commerce, is scheduled to host its annual Business Fair in Minneapolis next month. According to the PABA President, Henry K. Ongeri.
On Saturday September 10th, fans streamed into Blue Nile in Minneapolis to get a live taste of 'genge' music, from one of its pioneers, Nonini in his first ever US tour.
The Igbo community in Minnesota with their invited friends celebrated their 12th annual Igbofest on the open grounds of the University of St. Thomas at St. Paul on Saturday, August 13.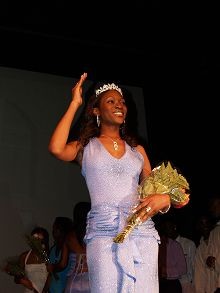 "It still seems so unreal", said a well-poised Syna Winford three weeks after beating six other challengers to win her first beauty pageant. The 24-year old Monrovia native, who has lived in the United States with her family since she was two, heard about the Miss Liberia Minnesota Beauty Pageant from Pageant director Antoinette Wilson and friend Theo Morgan of T and J Marketing, the pageant organizers.