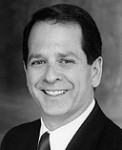 may well be known as a land of numerous philanthropists, welcoming and compassionate people, but one has be aware of who he or she is dealing with. The case in point is that of Liberian born Mai Jones who lives in the Twin Cities and found herself answering charges of a felony of wrongfully receiving public assistance.
According to Bill Lubov, an attorney in the Twin Cities who handled Mai Jones case, the accused was an innocent hard-working Liberian woman who was wrongly advised that she could receive reduced child care support from the government if she allowed an agency known as Smile handle her paper work at a fee. Mai obliged and signed papers which she did not read in order to have government assistance to support her young son.
The Smile agency was, however filing false information which enabled Mai to receive public assistance which she did not deserve. Mai was subsequently charged with a felony and could have been deported if found guilty. Reportedly, Mai's other family members had been killed in , and her life was at risk is she was forced to return to her native country.
The Office of the Hennepin County Attorney, despite extensive discussions between Mai's attorney and their office, wanted Mai to plead guilty to a felony. If she had consented, she
would be facing deportation. She declined to have her picture taken for this story.
Mai was led into a trap by the bogus agency that was an unlicensed, non-governmental
third party money laundering scheme that may have been preying on many unsuspecting
immigrants. There are genuine government agencies that provide government assistance to
the needy, but usually they do not process paper work at a fee.
Mai was charged with "wrongfully obtaining public assistance" and ended up hiring William L.H. Lubov and Karen Terese Kugler of Lubov and Associates, LLCC. Bill and Karen prepared defense grounds for this case arguing that Mai should be found not guilty for two reasons: That she did not know that she was not entitled to the amount she received for child support because she did not read the documents; and that the false representations to the government were made by this agency and not by Mai.
Mai was working through an agency that legally did not exist, and she signed papers without
reading them. Many immigrant communities fall into such a trap with serious consequences of deportation once proved guilty. The successful intervention of Bill and Karen enabled Mai Jones
to walk out of court innocent of the charges raised against her.
Immigrants who are unfamiliar with government practices in processing benefits should
go directly to government agencies or get help from experts. Bill and Karen have provided the
ground rules for other immigrants who may find themselves in similar situations.
It is a hexagon of principles that will ensure that you stay out of trouble:
• Contact the government to see if you are eligible for benefits.
• Be cautious of agencies that charge a fee to fill out government forms (accountants and lawyers are an exception)
• Read everything that you sign
• Do not sign anything that is incorrect or that you do not agree with
• If you do want an agency to help you, investigate them thoroughly
• Contact a lawyer if you need legal help or information.
Immigrants in Minnesota may access a variety of services from government, non-profits and faith-based agencies that have mushroomed all over the state but must watch out for con-men who want to manipulate the situation for temporary gain. Some of those rosy agencies are not legal.
These fake agencies are an insult to the compassionate and welcoming Americans to whom giving is an integral part of their culture. On the other hand, the hardworking immigrants who wish to realize the American Dream, they should learn how to stay out of trouble.
Bill Lubov and Karen Krugler have enabled us see through some of the troubling situations caused by an ever-growing empire of middle-men who are bent on making an extra buck without
sweating for it. Those who give in assistance in , and especially in
Minnesota
, are upright individuals who care about their less fortunate next door neighbors. Their satisfaction is to
see that the intended recipients of their help are the beneficiaries of this friendly gesture, not some unscrupulous crooks.
The American philanthropic spirit is a hallmark of our American ways!

Swallehe Msuya was a senior staff writer at Mshale with extensive media experience in his native Tanzania. He was a general assignments writer. Investigative stories that Mshale undertook were normally his responsibility. Swallehe passed away in Sept. 2009 at the age of 61. Mshale will forever miss his tenacity and wisdom.





(No Ratings Yet)


Loading...