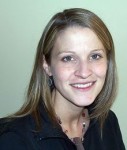 A survey conducted in early 2006 with refugee populations in Northwest Hennepin County shows that there is a disconnect between the physical and mental health needs of survivors of torture and war trauma and services provided as victims shy away from discussing their experiences with their doctors. The survey conducted by the Center for Victims of Torture (CVT) concludes that refugees did not see the benefit of discussing past traumatic experience with their doctors.
Impeccable sources from the Center for Victims of Torture feel that greater resources should be directed to address the needs of war survivors in order to assist victims readjust in their new homes where they have settled as refugees. The experiences of torture, bloodshed, relocation and loss of personal property impact the mental health conditions of the war survivors and they need help to readjust.
Erin Mehta, a CVT nurse who conducted the study on the trauma of war victims concludes that: "72 percent of those surveyed said they did not see their health care needs extending to mental health. Often there was not an understanding that emotional and psychological concerns could affect a person's health. Others expressed skepticism of the benefit of discussing the impact of violence with their health provider."
Park Nicollet has invited CVT to provide training to clinicians and staff at its Brookdale clinic, where the survey was conducted. The training will help providers identify symptoms of stress and trauma and offer culturally-specific information. Patients will be assisted to identify and normalize war trauma symptoms, learn to promote health and healing and understand their role in communicating health concerns with their doctors.
As cultural aspects are crucial, an African-born nurse asserts "In African cultures, doctors are highly regarded. People often feel it is a sign of respect to respond to a doctor's questions, not raise questions, " said Garmai Quioh, R.N., a Liberian nurse with Park Nicollet Blaisdale clinic.
CVT is working to create a network of refugees, educators and health and human service providers to watch for symptoms of trauma and help survivors access care. It is estimated that 20 percent of the population of Brooklyn Park and Brooklyn Center is comprised of refugees from war torn countries such as Liberia.
Michael Johnson, the President of the Park Nicollet Foundation, the sponsors of this initiative is quoted to have said that the program is intended to raise awareness among providers about the war experiences of our patients. The goal is to help "improve their ability to treat and refer patients who are suffering from torture and war trauma."
The initiative code-named New Neighbors/Hidden Scars is also funded by Robins, Kaplan, Miller and Ciresi LLP Foundation for Education, the UCare Minnesota Fund Council, the Blue Cross and Blue Shield of Minnesota Foundation, the Otto Bremer Foundation and Medica Foundation.
CVT is a non-profit founded in 1985 whose mission is to heal the wounds of torture on individuals, their families and their communities and to stop torture worldwide.
According to Alice Tindi, a Social Worker at the Center for Victims of Torture, a seminar was held for immigrants last month at the Center for Families in North Minneapolis to educate immigrants on the myriad challenges that they face. Mental issue matters were predominant and health experts recommended ways of coping with trauma of war victims and how they can be assisted in their rehabilitation.
Meanwhile, the U.S. department of Health and Human Services (DHHS) Office of Minority Health has dedicated the month of April every year as Minority Health month. The month is set aside to focus greater attention on health and socioeconomic issues that disproportionately affect populations of color, American Indians, and other minorities.
A Press Release issued by the U.S. Department of Health and Human Services asserts that: "socioeconomic factors play a major role in the health and behavioral risks of our communities. It is important to address these health risks through health education and health promotion."
In addressing these health matters among the people of color, policies and programs that are put in place reflect to a large extent cultural practices of the communities being served. As the month of April every year is dedicated to the health of minorities, during that month the office of Minority and Multicultural Health (OMMH) issues a calendar of activities for public dissemination to show a list of daily activities throughout the month that community members can be engaged in to raise awareness.
Many African immigrants in Minnesota coming from war torn areas such as Somalia, Liberia, Rwanda, the Congo, Sudan and many other troubled spots have problems adjusting to normal life on account of the heavy impact of psychological problems that impacted them. As a result of seeing so much bloodshed, destruction of life and property and displacement of people, the trauma is overwhelming. Such immigrants have special medical conditions that require specialized services to address. Fortunately, Minnesota Health authorities have embarked on the road to assist war victims re-adjust to normal lives.

Swallehe Msuya was a senior staff writer at Mshale with extensive media experience in his native Tanzania. He was a general assignments writer. Investigative stories that Mshale undertook were normally his responsibility. Swallehe passed away in Sept. 2009 at the age of 61. Mshale will forever miss his tenacity and wisdom.





(No Ratings Yet)


Loading...