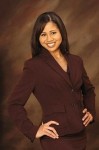 INTERVIEW
Mshale Senior Staff Writer, Robert Sayon Morris, recently interviewed Miss Black USA, Celi Marie Dean. Miss Dean, a charming young lady, is a Liberian. Her father is Mr. Charles Dean. He resides in Minnesota.
Miss. Black USA spoke her mind during the interview and said that her dream is to pursue a Ph.D. degree in Guidance Counseling. Presently, she is attending the University of Minnesota and is majoring in Family Social Science. She is expected to graduate with a Bachelor of Arts degree in May 2007.
Miss Dean, who has 11 brothers and sisters, plans to travel to Liberia this year with LIHEDE delegation to attend the Malaria Conference slated for December. During her visit, she also plans to meet with the President of Liberia, Her Excellency Ellen Johnson-Sirleaf.
Below is the full text of the interview.
Mshale: Can you briefly introduce yourself?
Miss Black USA: My name is Celi Marie Dean and I know without a doubt I was born to make a difference. In May of 1985 I was born in Minneapolis, Minnesota. At birth I was diagnosed with a rare blood disease called sepsis. Without a blood transfusion I would have died. My desire to live and persevere was present even then at such a young age. I am the namesake of my grandmother from my father's side who is originally from Liberia (West Africa). At the age of 7, I experienced my first emotional challenge when my mother and father divorced. With every obstacle there is always a rainbow at the end of the road. During that period of my life, we moved around a lot, changed schools several times; yet at age 8, I went on to win my first pageant (1993 Miss Minnesota Princess). It was then that I met the 1993 Miss Black Minnesota USA and knew I wanted to be the future Miss Black Minnesota USA. My life has not been the same since.
Mshale: What happened after your meeting with Miss Black Minnesota USA?
Miss Black USA: I continued doing pageants over the years and have been blessed to win other titles such as the 1996 Miss Pre-teen Minnesota, 2000 Miss Junior Teen Minnesota, and 2004 Miss Teen Minnesota International. My dream was made a reality in 2005 when I was crowned Miss Black Minnesota USA. And the dream became an even bigger one when I was crowned your 2005/2006 Miss Black USA this past August! I competed against 23 extraordinary young women on August 7th at the Warner Theatre in Washington DC.
Mshale: What was the entertainment for the evening and who served as celebrity judges?
Miss Black USA: The entertainment for the evening was Rueben Studdard (American Idol) and the celebrity judges included Genuine and Tommy Davidson.
Mshale: What did you receive along with the Miss Black USA Title?
Miss Black USA: Along with the title, I won a $5,000.00 scholarship, a trip to the Bahamas and a contract with Color Me Beautiful-Flori Roberts Cosmetics. I also won a trip anywhere in the world for raising the most money for the Children's Miracle Network. The girls voted for me as Miss Congeniality which was very special because it came from them.
Mshale: What role have pageants played in your life?
Miss Black USA: Pageants have opened many doors for me to reach out to my community, and it has helped to build my confidence and poise. In addition, my current title has helped me to improve upon my interviewing skills, as I have had the pleasure of doing several radio, television and newspaper interviews. During this time I have had several opportunities to publicly promote the positive impact in which pageantry can make in a young person's life; refuting the negative stereo-types. Like all things there has to be balance. I have had the opportunity to be a Judge at a couple of local pageants as well as talent contests and I was able to experience what it was like to be on the other side. Pageantry isn't my life; it is merely an enhancement to my life, and an opportunity to fulfill my goals and aspirations. Not to mention the additional perks such as scholarship monies needed in order to complete my education, along with an array of gifts and prizes.
Mshale: What does pageantry do for you?
Miss Black USA: Pageantry helps me to keep busy and remain focused on the things, which are important; family, goals, values, community and helping those less fortunate. These are the principles in which I was raised. I was brought up going to church and continue to be active today. I've had the opportunity of going into nursing homes, doing street ministry, being a Christian camp counselor and singing in the choir.
Mshale: What encouragement has your mother given you to have prepared you for today?
Miss Black USA: My mother, with whom I share the same birth date, has always encouraged me to be an activist in our community. Hence, I have volunteered over the years for places such as Ronald McDonald House, Children's Hospital, The Maplewood Good Samaritan Nursing Home and the Dorothy Day Shelter and many others.
I have been involved with the YMCA for the past 5 years. I started out as a volunteer and eventually worked for them as a Lifeguard, Dance Instructor and Lead Childcare worker. I was active in many of their youth groups such as Youth in Government, Black Achievers Youth Group, and Leadership Club. I was the President of the Black Achievers, Honorary Youth Chairperson, Vice President of the Black Achievers Advisory Board and named the 2001 Youth of the Year. The YMCA has played a major part in my life and I continue to volunteer there and am a spokes model for them.
Mshale: What could you say is one of your greatest accomplishments to date?
Miss Black USA: One of my greatest accomplishments to date is my partnership with Wal-Mart and Children's Miracle Network, in which we raised over 1 million dollars for Minnesota's Gillette Children's Hospital. In addition, I helped raise $2,000 and a semi-truck full of items for the Hurricane Katrina Victims. I truly believe in the spirit of enhancing my community, and those in which I come in contact with daily. I will take all that I have learned through the experiences of pageantry and community serves to be a counselor/academic advisor in schools and colleges. I will use my summers to work at my own camp for young African-American men and women to come together and learn more about their culture, create sister/brotherhood and the importance of pursuing their education.
Mshale: At what age did you start modeling and can you tell us about your modeling training?
Miss Black USA: I started modeling at the age of 8 and had training with Premiere Modeling School and Caryna International. I have done print & runway for companies such as Target, Daytona XZ Fashiona's, Lavien's Fashions, Fashion Bug, Women of Today, the Red Dress (Women of Heart Disease), American Girl Dollar and was a model for the Mall of America Teen Fashion Board. I also tried my hand at acting/theatre in school and participated in several plays. One of my most enjoyable memories came when I was an extra in the movie Jingle All The Way with Arnold Swartzenegger & Sinbad. I had the honor of walking the red carpet at the 2006 NAACP Image Awards where I was also a presenter in February, and while there I received an offer to play myself (Miss Black USA) in an up and coming movie called The Burning Sand. I am also promoting my own cosmetic called Look My Way, which is from the Color Me Beautiful cosmetic line. These are just a few of the many things that I am doing with my new title. In addition to modeling and acting, I enjoy dancing. I danced for Larkin Dance Studio. Combining dance and community service I became a dance instructor at the YMCA for youth ages 4-17.
Mshale: What is your greatest passion?
Miss Black USA: My greatest passion is writing poetry. I have spent the last four years compiling my works and my goal is to one day publish my personal book of poetry. One of my writing pieces I love the most is a poem in which I have written about my life as a young black woman with which I shared as my talent in the Miss Black USA and continue to perform frequently.
Mshale: Can you tell us about your educational background?
Miss Black USA: I am a graduate from Hill Murray High School, a private-college prep school in Minnesota. While in High School, I was involved in dance, lettered in cheerleading and track while still maintaining my grades and remaining an honor student. My matriculation has led me to the University of Minnesota, in which I am currently a Senior. My major is Family Social Science. My pursuit of excellence is because I want to set an example for my younger siblings, as well as other youth, on the importance of getting an education. Two quotes I strongly believe in are: W.E.B Dubois; The way for blacks to rise socially and economically is through education and Malcolm X;Education is our passport to the future, for tomorrow belongs to the people who prepare for it today!
In order to do this I have chosen Education, A Degree of Importance, for my platform as the Miss Black USA. This requires me to travel to local/national schools and attend many events within the community and worldwide as well as television and radio appearance in order to promote this platform.
My mother and I have also created an Essay Contest, Queen for the Day, for African American girls in grades 9-12. The winner of the essay contest will be crowned Black Academic Princess. For each contestant we hope to promote self esteem letting them know they are a queen no matter what, while at the same time, emphasizing the importance and the seriousness of having a good education. I am also currently mentoring a group of young African American girls ages 13-18. Over the past two years, I have seen them flourish and grow, as we have built a bond and a sisterhood that was not present in the beginning.
Mshale: What has been the foundation to your success?
Miss Black USA: Believing in me, trusting in God and family support has been the foundation to my success. My mother/step father and father/step mother have been there for me from the beginning and although I am a busy young woman, my family and friends remain my number one priority. I love surrounding myself with my family and making them smile.
I am fortunate to have roots that stem back to Liberia (Africa) and I am blessed to say that I recently visited The Gambia (West Africa) for the third time, once where I was invited by the President to attend their 41st Independence Celebration, second to receive an award and thirdly to launch my new cosmetic line internationally and meet with the President to talk about my plans to be an Ambassador for the Gambia.

The experience was an incredible/life changing one, I felt like I was at home. I am proud to say that I represented the USA well, and I look forward to traveling to Africa a few more times in the near future, especially to visit my father's home Liberia! My mantra is: To the world you may be one person, but to one person you may be the world. This is why I continue to reach out to our youth and I know that I am making a difference.
Mshale: How do you feel being Miss Black USA?
Miss Black USA: I am extremely proud to be the 2005/2006 Miss Black USA. I was a part of a terrific pageant system that not only represents young, beautiful, black women, inside & out but also provides scholarship opportunities. Together we are letting the love of God shine!

Robert Sayon Morris is a Senior Staff Writer with Mshale. He reports on general assignments. Before moving to the United States, he practiced journalism in his native Liberia.





(No Ratings Yet)


Loading...