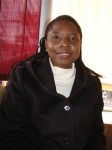 A unique charter school that will embrace African values and culture will be opened in Minnesota this Fall. According to Ghanian-born Comfort Lartey-Ofori, founder of ELOM International Academy, she has conceived a school idea that advocates academic excellence that combines the best of African culture with universally acceptable international academic standards. She is one innovative and strategic organizer who exhibits both dynamism and the love of African values and hopes that her school will be a model for other states in America with large African immigrants to emulate.
The school to be set up in Brooklyn Park that opens its doors to the public this fall will teach school pupils respect for elders and infuse African drumming, song, dance, culture and languages to its curriculum.
Comfort elaborates "the Academy will provide a quality educational environment that espouses respect, as reflected through an Elders Council composed of community leaders. This is indigenous to West Africa and celebrates each child's unique learning abilities and needs. The Council will both support our mission and ensure that our students receive the mentorship and guidance that will truly serve them throughout their lives."
"ELOM" is a word borrowed from the Ewe language of the Volta Region of Ghana that symbolizes "love." The school will focus on the education of all the senses and the intellect through sustained engagement within a loving, supporting, challenging and exciting learning environment.
To underscore the mission of the school that seeks to connect students to their communities, Comfort explains: "this holistic model is based on the premise that all students can find identity, meaning, and purpose through their connections to the community. Students who will stay connected to the natural world, and to moral and planetary values like compassion and peace. This strategy will help create an intrinsic reverence for life and a passionate love of learning", she emphasized.
ELOM has plans to establish "voluntary covenants" with parents to support their children's efforts to learn.
Among other things, parents will provide a consistent place in the home to complete homework and work with their teachers to implement "ILPs designed for children." Parents will check homework for their children, inquire about assignments, attend parent/teachers meetings, and volunteer regularly at ELOM, when possible. The bottom line goal is to "create a sense of a village" in which the character of school children is developed for future leadership and harmonious life in the community.
ELOM International Academy will implement the Core Knowledge Sequence as the foundation for its K-8 curriculum. It clearly defines the knowledge and skills that each student must muster at each grade level and creates high levels of academic expectations. In addition it will eliminate many gaps and repetition characterized by standard curricula and follow a strategy of delivering cultural literacy in a systematic manner while leaving room for creativity.
ELOM will also implement the Houghton Mifflin and Open reading programs. These are scientifically researched programs that include five areas of reading instruction: phonemic awareness, phonics, fluency, vocabulary, and text comprehension.
Comfort also spoke about the "Six +1 Traits Model and Writing Assessment" in the following words: "We want to help our students to find their voice, to celebrate with pride their cultural heritage, whether West Africans or from other backgrounds. For these reasons, ELOM teachers will adopt The Northwest Regional Educational Laboratory's – 6+1 Trait Writing model. We believe that this model will be ideal for developing the writing skills of the diverse learners at ELOM."
ELOM promises to use the SOLOM and TEAE for LEP students (limited English Proficient students) as well as the SOLOM and the LAS/RW (Language Acquisition skills) as pre- and post-tests to help determine appropriate instructional levels for all ELL students.
These tools will help in building language acquisition capability and tracking reading and writing skills, and help to systematically track English language improvement.
As a Charter Public School, ELOM will provide free tuition and transportation for all pupils, and the school will be distinct from others in these aspects:
·
A longer school day than traditional public schools.
·
Small class and total enrollment, with a student-to-teacher ratio of approximately 20-1.
·
A full-day kindergarten program.
·
A required uniform dress code.
·
A challenging Core Knowledge curriculum with a proven phonics-based reading program, encouraging students to be critical thinkers while building their skills in reading, writing, math and the arts.
·
Group drumming, dance, story telling and singing as part of each day.
·
Mentors and elders who support ongoing progress.
·
West African and other international cultures imbedded throughout the curriculum and programs.
ELOM is a Charter school supported by tax dollars but governed by their own boards of directors, independent of local school districts. ELOM will use its autonomy to select the best curriculum, staff and policies. The Academy will have an Executive Director and an Educational Director to ensure sufficient attention is provided to the needs of every student.
ELOM's Board of Directors is composed of leading educators, business people, and community representatives dedicated to creating a world-class elementary school. ELOM is sponsored by Volunteers of America, a non-profit supporting quality new schools that partner with and serve the greater community.
The school will open its doors during the fall of 2007 to grades K-3, expanding through grade 6 by the Fall of 2021.
Channel Afrique
, an association of African professionals and intellectuals in Minnesota organized an end of year party last December attended by ELOM's Board members, elders, parents and fund-raisers to introduce the school idea to the community. The occasion was graced by traditional African dances and other related cultural activities.
Parents who wish to enroll their children at ELOM, please call (763) 221-6634 or go to
www.elomacademy.org
for more information or send an e-mail to:
info@elomacedemy.org
. If you choose to write a letter, the address is ELOM International Academy, P.O.Box 398, Champlin, MN 55316.
African immigrants living in Minnesota should take advantage of this opportunity to register their children in a school that is geared to uphold African cultural values.

Swallehe Msuya was a senior staff writer at Mshale with extensive media experience in his native Tanzania. He was a general assignments writer. Investigative stories that Mshale undertook were normally his responsibility. Swallehe passed away in Sept. 2009 at the age of 61. Mshale will forever miss his tenacity and wisdom.





(No Ratings Yet)


Loading...