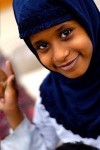 Twin-Cities residents assembled at the Brian Coyle Center in South Minneapolis to observe World Refugee Day on June 20. It was a day that saw Minnesota as a rainbow society joining forces to give a powerful cultural bonanza that included global cuisine, dance, drama, art, music, cultural attire and song to the merriment of the large audience that showed up.
Refugees across the world today number 20.8 million, and in recognition of this immense human crisis, the United Nations on Dec 4, 2000 in solidarity with Africa declared June 20th as World Refugee Day. The African continent started celebrating this event a year before.
Speaking at the climax of the event, Hugh Parmer, President of the American Refugee Committee said Americans were happy to welcome such a diverse group of refugees from across the globe and took pleasure in seeing immigrants settle down.
He termed the diversity brought by the coming of refugees to Minnesota as a sign of globalization flatting the world for equal multi-cultural opportunities. "Drive through the streets of Cedar and Lake and you will encounter different faces of people from diverse backgrounds and cultures; people who own businesses and shops whose contribution to the state development cannot be ignored," Premer added.
The Plight of the Refugee
Premer narrated horrible accounts of sufferings and hardships that refugees undergo on a daily basis and reiterated on the need for wholesome collective approach to help rebuild the self sufficiency of the world's most vulnerable and forgotten people. "There's no greater loss on earth like the loss of ones native land" Premer remarked, saying out of the 32 million refugees around the world 80% were women and children. The President says the number of refugees living in deplorable conditions in camps was on the rise while youngsters were being recruited as child soldiers. He mentioned Afghanistan as an example where refugees have been in camps for more than 20 years following the invasion of Russian forces in their country.
Therapy
The Minnesota based Center for Victims of Torture (CVT) called on parents and guardians of refugee students to register youth in a support leadership group. The support group facilitated by CVT clinicians and psychologists is relevant to students who fled from war and violence.
"The therapy groups were adapted from a model called Cognitive Behavioral Intervention for Trauma in schools. CVT modified the treatment approach to promote the leadership potential of the students, increase mind-body skills (including technologies to relax and reduce anxiety) and building trust."
CVT and Jackson Middle School sponsored two groups during the last school year. The students marked their accomplishments at the end of the school year with a canoe trip provided by Wilderness Inquiry, a nonprofit dedicated to helping people of all walks of life experience nature.
Remarked Tom Sullivan, Principal of Jackson Middle school: "I saw an increase in confidence and comfort level in school among the students who participated in the support groups."
The student leadership support group is part of a CVT initiative in Brooklyn Park and Brooklyn Center. CVT is working to create a network of refugees, educators and health service providers to watch symptoms of trauma and help survivors access care.
Entertainment
The large audience was treated to a cleverly executed school play by Somali students who took the viewers on an imaginary trip from Mogadishu to the Twin Cities. The audience was able to explore the cultural diversity of the various ethnic groups encountered. The cross-cultural shocks experienced became the centerpiece of the drama.
For the Somali new refugees, they were shocked to learn that Americans love "hot dogs" as part of their lunch table construing that Americans sadly ate dog meat. As the new immigrants got to understand the culture better, they learnt that a hot dog was not made from dog meat!
The dance hall saw great entertainment from the Hmong community who showcased their cultural dance while clad in a white-dress with ribbons and scarf completing the Laotian touch. Somali folktale dancers with their agile body movements that accompanied rhythmic drumbeats also stole the show.
The daylong celebrations saw entertainers from Sierra Leone (Ibe Kaba), the Fatala Express featuring a dynamic dance and drumming group from West Africa and the ECD Dance Company from Philippines. For those who love to eat, delicious food was served by Tam Tam's African Restaurant and Holy Land Restaurant was there to offer familiar Middle East cuisine.
Minnesota offers a home for refugees
Minnesota is second only to California in accommodating the largest number of refugees in America. Large numbers of refugees in Minnesota come from Laos and Somalia. Others come from trouble spots of Africa such as Darfur, Sierra Leone, Liberia, Asia, the former Soviet Union and other locations around the globe.
According to Gus Avenido, the Minnesota Refugee Aid Coordinator, Minnesota could overtake California in the near future due secondary immigration.
Gus mentioned friendly healthcare system, hospitable residents and well managed schools as some of the contributing factors enticing refugees to consider relocating to Minnesota upon arriving in the United States.
Sponsors of this year's World Refugee Day in the Twin Cities included: African Community Services, African Development Center, American Refugee Committee, Center for Victims of Torture (CVT), Minnesota Council of Churches, Confederation of Somali Communities in Minnesota, Oromo Community of Minnesota, Lutheran Social Services, Minnesota Public Schools and many others.

Mshale's Abdiaziz Ahmed contributed to this report.

Swallehe Msuya was a senior staff writer at Mshale with extensive media experience in his native Tanzania. He was a general assignments writer. Investigative stories that Mshale undertook were normally his responsibility. Swallehe passed away in Sept. 2009 at the age of 61. Mshale will forever miss his tenacity and wisdom.





(No Ratings Yet)


Loading...