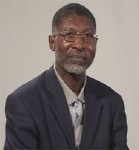 The Internet Society has awarded pioneering Internet engineer Nii Quaynor the prestigious Jonathan B. Postel Service Award for 2007 for his leadership in advancing Internet technology in Africa and galvanizing technologists to improve Internet access and capabilities throughout the continent.
The Internet Society presented the award, including a $20,000 [USD] honorarium, during the 70th meeting of the Internet Engineering Task Force (IETF) in Vancouver, BC, Canada.
Dr. Quaynor has selflessly pioneered Internet development and expansion throughout Africa for nearly two decades, enabling profound advances in information access, education, healthcare and commerce for African countries and their citizens, said Internet Society president Lynn St. Amour.
Today, Dr. Quaynor continues to champion not just technological advances but also African involvement in Internet standards, processes and deployments, discussion on Internet policies and regulations, and ensuring African interests are well-represented globally. He has shaped a community of Africans who share his vision and reflect the dedication shown by Jon Postel.
"I am humbled by the award and what Jon Postel represents to our community in Africa. Jon Postel's efforts and the global view he maintained on the operation of the domain name system and the numbering services assured that Africa would share in the Internet growth and early. I thank the Internet Society for the recognition and am very pleased to be associated with Jon's memorial, said Dr. Nii Quaynor. We will work to develop more African engineers to meet the fast network growth needs of the region, being a late starter, and to join the technical policy processes. Our overall objective is to strengthen education and research in network technologies in Africa.
The annual Internet Society award is named after Dr. Jonathan B. Postel to commemorate his extraordinary stewardship exercised throughout his thirty-year career in networking. Between 1971 and 1998, Postel managed, nurtured and transformed the RFC series of notes, which encompasses the technical specifications and recommendations for the Internet and was created by Steve Crocker in 1969 as a part of his work on the Arpanet, the forerunner of today's Internet. Postel was a founding member of the Internet Architecture Board and the first individual member of the Internet Society, where he also served as a trustee until his untimely death.
Dr. Quaynor is chairman of Network Computer Systems (NCS) Ghana.COM and a professor of computer science at University of Cape-Coast, Ghana. He is also the convener of the African Network Operators Group (AfNOG), a network technology transfer institution since 2000 and the founding chairman of AfriNIC, the African numbers registry.
Dr. Quaynor began his pioneering Internet work in Africa in 1993 when he returned to his home country of Ghana to establish the first Internet Service operated by NCS in West Africa. At NCS, he and his team worked on the early development of the Internet in Africa. Today, there are more than 43 million Internet users in Africa.
Prior to NCS, Dr. Quaynor worked with Digital Equipment Corporation in the United States from 1977 till 1992. In 1979, he established the Computer Science department at the University of Cape Coast, Ghana. Dr. Quaynor graduated from Dartmouth College in 1972 with B.A (Engineering Science) and received a Ph.D. (Computer Science) in distributed systems in 1977 from State University of New York at Stony Brook.





(No Ratings Yet)


Loading...