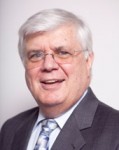 Stephen Hayes, president of the Corporate Council on Africa (CCA) in this interview with Mshale Correspondent Williams Ekanem in Washington D.C says African leaders should reflect on why things are working out in other continents but not in Africa. He is of the opinion that there is nothing outsiders can do about the high level corruption on the continent.
The Corporate Council on Africa (CCA) had a very successful outing in September during the 7th U.S. Africa business summit, although early, but what would say are the gains of the summit?
The gains definitely depends on our goals which is basically to strengthen relationship and investing in  Africa in terms of business and credibility with various governments including our own government, certainly that was achieved. The secretary of state gave a very important speech which was underlined the relationship with the key countries, Nigeria been one of them, South Africa, to some extent Kenya and Ethiopia as well as Ghana.
I think in that case, it was just a huge success. In a way, I can say that it was the most successful summit, in terms of having identified specific goals and having met some of those goals.
Now the other aspect is, does it increase US-Africa business relationship? That is going to be in the long term, we have to wait and see on that.
Can you point at any example where your objective of strengthening commercial relationship with African businesses has paid off?
I can give a lot of different examples and they are business to business. A lot of members of CCA like General Electric have put up a lot of contracts and we set up some of the meetings. Westinghouse is another example. One can cite a lot of more examples but that is less important to me. What is more important is that we are establishing business relationships.
There are a number of examples and there are also probably, a number of those that we don't know about. Our organization basically deals with relationships and those relationships are hard to track, but most of our members continue to do new businesses because of the relationship we have created.
With the myriad of economic problems in most African countries, how does CCA market them for meaningful business engagement with U.S. companies?
Well those are the major challenges on the African side, on the U.S. side there are also challenges including people having to understand that Africa is a diverse continent with different countries and different places to invest and quite some good and also difficult places to invest. So I think the greatest challenge is trying to get more U.S. companies in Africa. It is still a learning process, no matter how long I have been here, but in any case, I think where we are going with the bilateral relationships we are going to be far more successful in U.S.-Africa business formations.
It is designed to move the relationship forward by bringing businesses together looking at where we can partner in all parts of Africa a. Yes lack of infrastructure is a problem that is why some African countries and China are working on improving infrastructure that is not only going to be used by the Chinese but by everybody else. I like to see more U.S. companies involved in infrastructural development.
The Council recently signed a Memorandum of Understanding with the Nigerian Economic Summit Group NESG; can you lead us into more details?
Nigeria is one of the most important markets in Africa. . Nigeria to me is of paramount importance. Its stability is key to the stability in the entire continent. The fact is that a lot of people have just started investing in Nigeria. If we have a way to track the investments, I think a lot of the Diaspora community is investing more in the country than any other Diaspora community.
It is one of the most important nations on the continent of Africa. So the NESG is the place where we intend to have one or two meetings in a year and we will get to meet large Nigerian companies through this partnership.
With the intractable problem of wanton corruption in most African countries, turning wealth into a curse, the continent sure needs help. Is there anything the CCA can do?
We are not all things to all people, where we can help is areas we can do build business relationships, make the environment more stable. We are working with our companies to do that, but again we can't do that unless you have local partners, so it can take some time realistically. In the long run, we make small difference here and there in terms of building partnership but its better dealt with locally.
What is the Infrastructure summit in April 2010 all about?
It's about building relationships with various other countries and companies as well as finding partnerships. We have a considerable South African contingent coming; we are pushing very strongly to have a large Nigerian contingent also because that is where they can access infrastructural relationships. That is the basis of the forthcoming U.S. Africa infrastructure conference in Washington D.C. It is very difficult to name any other of such gathering and ours is such a very high quality and visibility.
What we are also going to do is to work very closely with the World Bank on this because we are going to make it come immediately after the World Bank spring meeting so that we can have the finance ministers there. We are looking at a tie-in between infrastructure and financing because financing is the biggest obstacle to investment. Our work is long term, its relationship building for greater investment.
As successful as the CCA may be in facilitating commercial relationships between the U.S. and Africa, critics are of the view that the Council has not really impacted the continent. What is your response to this?
I understand the perception; there is a general negativism and cynicism often to many things in life. I can understand where that might have come from. But has U.S. investments in Africa increased? Yes it has. Has it increased significantly? No, perhaps no less significant than in any other area with exception to China and India who are becoming more significant investors in the continent of Africa. So have we added to the visibility of Africa in the United States? I don't think any other group has done more work.
I don't know of anybody who has done more in the past ten years in making Africa visible as an economic destination. AGOA hasn't worked very well, not because it is a bad legislation, but because the capacity to use AGOA is not there, the infrastructure is not there. Why is it not there? Africans have to stop blaming others but ask what can be done to make the situation better and to me that comes back to functional leadership.
We are strongly resolved to making a change in Africa. These are areas we got to address and on our part we work to get people see that Africa is a very diverse and a very good destination that is not been used.
A greater relationship with Africa can help the U.S. economy considerably. I think we need Africa in more ways than Africa needs us. But at the same time, have these guys asked themselves why things are happening elsewhere and not in Africa? It is very easy to blame the outsider because then you don't have to address the issues, especially at the leadership level.
Based on all you have said so far, what message do you have for Africans?
Don't give up hope. I think it's going to be a stronger U.S. Africa relationship but it's going to take a lot of work.
Editor's note: Read Williams Ekanem report on the 7th U.S. Africa business summit held in Washington, DC.

Williams Ekanem is Mshale's Washington, DC based correspondent.





(No Ratings Yet)


Loading...