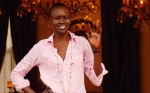 Fashion model Alek Wek, 33, came to London as a refugee from Sudan at the age of 14. The seventh of nine children, she studied at the London College of Fashion before being spotted by a model agency in 1995. Within two years, she was working for Alexander McQueen, Chanel, Ralph Lauren and Vivienne Westwood and had been voted MTV's Model of the Year and i-D magazine's Model of the Decade. She started a children's educational charity, WEK, from her home in New York, and is a member of the US Refugees' Advisory Committee.
How often do you fly?
Often once or twice a week, for work.
Where did you last go on holiday?
Puerto Rico. I stayed at The Horned Dorset Primavera, a Relais & Chateaux hotel right on the beach; when you go to sleep you can hear the waves. I went riding, which was so much fun. I'd been on camels before, but never on a horse.
Where next?
The Dominican Republic. I hate long flights, and from New York, where I live, it's only a few hours to the sunshine and beaches of the Caribbean.

Favourite place for a city break?
Mexico City. The architecture is great: a bit like Milan, with old buildings and courtyards but some cool and modern parts, too.
Any particular highlights?
Walking round Frida Kahlo's house, which felt like her spirit was still there. The Hotel Brick, which is small and very cool. Eating grilled fish and spinach or lobsters on ice with hollandaise sauce – and having hot habañero sauce on everything. It reminded me of the chillies we ate in Sudan.
Do you go back to Sudan?
I went a few years ago and was very moved. So much has changed and been destroyed, and so many people have been killed: friends and family. Hopefully, the recent election will bring peace. People don't want war. They want a normal life.
The most remote place you have been?
Sudan. Sometimes we were in the middle of nowhere. I've been to parts of Morocco that are pretty remote, too. I had a small part in the film Four Feathers with Heath Ledger, shot in the desert seven hours' drive from Casablanca, out in the dunes. We ate couscous under the stars.
Most hardcore experiences?
Living in a tent in Niger. There were terrible sandstorms, so we had to wrap our faces in scarves. Going on safari in South Africa was hardcore but a lot of fun – though my friend Maura was absolutely freaking out about all the bugs in her hair and having to pee in the sand.
Your favourite luggage?
My own, of course! The largest of my WEK 1933 range (named for the date of my father's birth) is good for a weekend or a week. Diane von Furstenberg's bags are good, too: they're cute, with lovely prints, and you can roll them up.

What do you always pack?
Jeans. The best are by Diesel, who make them for people with 38in legs. I also like Ernest Swan 's made-to-measure jeans, in black, blue and white.
Travel tips?
Be comfortable. Wear comfy boots or shoes on the plane. Take a shawl sprayed with a favourite scent, in which to wrap yourself. Moisturise. I use La Prairie for my face, cocoa butter for my body, Juicy Tubes for my lips, and Aromatherapy Associates lavender or jasmine oils. I love rubbing on their De-Stress oil after a shower; so soothing.
Travel rituals?
I always light a candle in my hotel room, so it doesn't feel so foreign: a Diptyque (RED) Vanilla and Rooibos, because a percentage of the money from each candle sold goes to fight Aids in Africa. I've seen how just two pills can save someone's life, so if I can buy anything that supports (RED), I do. I also read wherever I am. It might be the Dalai Lama, or something inspiring like Lighting the Way: Nine Women Who Changed Modern America, or Say You are One of Them by Uwem Akpan. The beauty of reading is that it lets you travel in a way you could never know. My iPod is always with me, too: I might play Alicia Keys, or Santana, or Norah Jones if I want something soothing, or Zairean music, such as Koffi [Olomide] , who does amazing dance music and videos. Wow, those girls can dance! Full on!
Favourite New York haunts?
Atlantic Avenue in Brooklyn, where there's a great deli called Sahadi's, with food from all over the world: big beans with feta and onions, falafel, chickpeas with chilli. Delicious. Also Layla, a boutique on Hoyt Street, where everything is hand-picked or handmade in India and Afghanistan, to help women feed their families.

Best places to eat in New York?
For brunch, Schiller's on Rivington Street or Pastis on 9th Avenue in the Meatpacking District, for its sandwiches, its salad niçoise and the best crème brûlée in town. For dinner, I go to Japonais, on 18th Street, which serves little portions of Asian food to share with friends, and a hot pepper to sprinkle on it. And, obviously, Nobu in Tribeca.
The most romantic hotel?
The Horned Dorset because it is so private. When you walk off your balcony, you are surrounded by birds and butterflies.The Delano in Miami is pretty amazing, too: especially those deep bathtubs made of beautiful grey marble.
Best hotel rooms?
I like unique little boutique hotels, such as Blakes in London. If you're going to stay in a big hotel, though, the Mandarin Oriental Hong Kong has one of the best spas and pools. After a swim, a herbal tea and a massage, you disappear into la-la-land.
Favourite shops abroad?
The souks of Marrakesh, for mirrors and old swords. Frette in Milan for sheets. Colette in Paris, for things you don't get anywhere else – and great European music. I bought Cadenza Classics last time I was there, and I play it all the time.
The best airline?
Virgin, because when you walk on, it doesn't feel like you are on a plane. The crew are friendly – and you can get a massage in the air. British Airways is good, too. The seats are comfortable and I like that shutter you pull up for privacy.

Do you offset your carbon?
What's that? Oh, planting trees. Yes, I agree with that. We survived on natural resources, so we should take care of the earth. When I leave home, I do things like switching off the heat and lights.





(No Ratings Yet)


Loading...