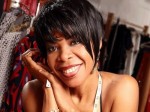 In her second appearance at Couture Fashion Week New York, award-winning Nigerian designer Zizi Cardow will present her latest collection at 6:00 p.m. on Saturday September 11, 2010. The fashion show will be held in the renowned Grand Ballroom of the Waldorf-Astoria on Park Avenue, New York City.
One of Nigeria's top fashion designers, Zizi Cardow launched her own signature fashion label in 2000 with a view to globalizing distinctive African prints. Within a year, Ms. Cardow began to win a number of prestigious fashion awards for her impeccable designs, including Best Designer Nigeria (2001), St. Moritz Style Selection (2002), and Fashion & Life Achievement Award (2008).
In 2002 she received the DAME Award for outstanding achievement in fashion at an event attended by Nigeria's President Chief Olusegun Obasanjo. She has been named an Ambassador for Fashion by the Imo State Chamber of Commerce. Also in 2002, her "Jungle Renaissance" fashion show was widely covered and acclaimed by media worldwide, including CNN Germany and CNN Italy.
Her collections have been shown on runways in Paris, Milan, Cape Town and Israel, and her international clientele includes first ladies and A-listers on Nigeria's social scene. In 2005 Ms. Cardow represented Nigeria in the Africando fashion and arts exhibition in Milan, an event attended by the mayor of Milan, dignitaries and foreign ambassadors.
Zizi Cardow recently celebrated the 10th anniversary of her fashion label with a gala evening and runway show attended by celebrities, dignitaries and other VIPs at the Eko Hotel in Lagos.
In addition to her numerous fashion accomplishments, Ms. Cardow is greatly involved in various mentorship and youth programs. Her efforts in these areas have also been recognized with such distinctions as the African Role Model Leadership Gold Award (2007), Pillar of National Development Gold Award (2007), Nigeria Enterprise Award for Excellence (2008) and Great Legend of Africa Gold Award (2008).
Couture Fashion Week is a multi-day event showcasing couture and luxury fashion. It also includes exhibits of luxury brands and fine art as well as world-class entertainment and receptions. The event is held at the Waldorf-Astoria in New York City and occasionally in other selected cities and is attended by upscale consumers, invited VIPs, the press and high-end store buyers. Couture Fashion Week offers unique branding opportunities for luxury products and services.





(No Ratings Yet)


Loading...