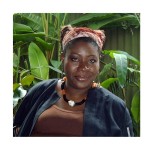 During a recent presentation at the African Development Center in Minneapolis about his congressional sponsored trip to sub-Saharan Africa, Fifth District DFL Representative Keith Ellison declared, "Liberia is open for business!"
The country is in the midst of an unprecedented economic boom, after five years of peace brought on by a stable democratic leadership, following the ravages of a 14-year civil war. Despite progress made, unemployment still hovers around 70 percent. But, a new overseas economic development project, which launches in Minnesota next week, seeks to help the country increase its economic outlook.
A seminar on "Building Entrepreneurial competence and Developing Opportunities in Liberia" opens Saturday, October 30 in Brooklyn Park at 7001 78th Ave. North to promote job creation and business development in Liberia.
The one-day training targets organizations and businesses that are exploring investment potentials outside the U.S. as well as individuals who are interested in developing enterprises (import and export) in the West African nation.
According to the facilitator, Fatu Gbedema, who also consults on management, organizational effectiveness, competitive strategy, the seminar will include two segments, covering the following core areas:
Assess participants' entrepreneurial competence by focusing on their strengths – what can they contribute to post-war Liberia. How can they contribute to Liberia? What does Liberia need from them right now?
Empower dream-building skills at the individual and group level – engaging participants in a process of dreaming of what they want for themselves and Liberia (visioning).
Action planning to determine steps that attendees will take to reach the highest level of entrepreneurial competence (way of life).
Market and entrepreneurial opportunities available in Liberia – subject matter experts on various sectors will be identified to share knowledge on opportunities available in each sector.
Gbedema says at the end of the subject matter presentations, participants will brainstorm and take part in a Q & A session.
The cost for the seminar is $60 (meals included) and will run from 9:00 a.m. to 7:00 p.m.
To RSVP: Send email or call 215-908-1139 or 952-848-4015

Wynfred Russell is a former faculty of the Department of African American & African Studies at the University of Minnesota-Twin Cities, where for six years he taught African history and culture. He has also taught African history and multicultural education at North Hennepin Community College and Century College. Russell is currently the Director of Normandale Community College's Center for Multicultural Services. 





(No Ratings Yet)


Loading...