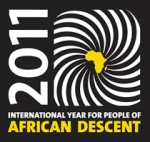 Naomi Tutu, Musimbi Kanyoro, Black Latina Movement founder among speakers
Leading African women in philanthropy from across the globe are headed for Minneapolis starting August 10 for a three day gathering of the bi-annual Pan-African Women's Action Summit (PAWAS). The summit will be held at the Minneapolis Community and technical College.
Convened by the Pan-African Women's Philanthropy Network (PAWPNet), the Minneapolis conference will feature 12 keynote speakers including economist Dr. Julianne Malveaux, Naomi Tutu and Dr. Musimbi Kanyoro, CEO of The Global Fund for Women. South Africa's Honorary Consul in Minnesota, Judge (Ret.) Lajune Lange of the International Leadership Institute, is among the slate of speakers.
On 18 December 2009, the United Nations General Assembly designated 2011 the International Year for People of African Descent. The Minneapolis summit is an initiative that follows and builds on the UN resolution.
"These celebrations are a sort of 'United Nations of Giving," says Dr. Jackie Copeland-Carson, PAWPNet Founder and Chair. "They move beyond the divisions of the global Black community to share our diverse giving traditions, mobilize resources, and increase our impact on the common challenges facing our communities-from America to Kenya; from Mozambique to Minnesota."
Free technical assistance for nonprofits and a health & wellness fair are among the offerings at the summit. Following a pre-summit Pan-African Women's Film Festival on August 10, the conference proper will commence August 11 and will run through Saturday, August 13.
"PAWAS 2011 highlights and supports the work of Pan-African women as they are at the forefront of community leadership, giving and volunteering," according to Karen Kelley-Ariwoola, Vice President of Community Philanthropy at The Minneapolis Foundation.
If you plan to go:
The conference convenes August 10th-14th 2011 at Minneapolis Community & Technical College located at 1501 Hennepin Ave. S., in Minneapolis. Conference passes are available in 1-Day and 3-Day blocks.
Conference registration @ www.pawas2011.net.

Miriam is a general assignment reporter at Mshale.





(No Ratings Yet)


Loading...