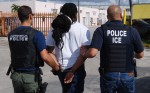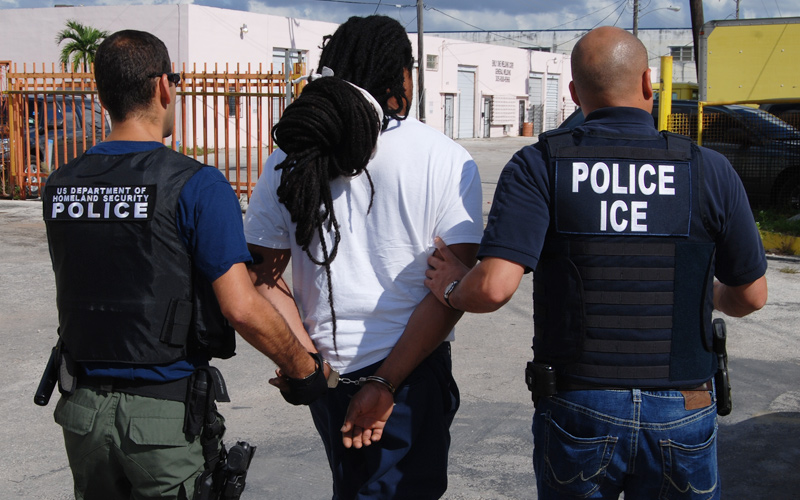 Immigration enforcement and deportation have a particularly devastating impact on mixed status families, that is, families who have one or more direct members who are undocumented. When parents are deported, families face impossible decisions about whether their family will be separated or whether U.S. citizen kids will be de facto deported along with their parents. New numbers released in a report by Immigration and Customs Enforcement (ICE) show the extent of the issue. The new report finds that, between January and June 2011, ICE deported over 46,000 immigrants who claimed to have at least one U.S. citizen child.
The report, which was submitted to Congress by ICE, is part of an effort to collect more information tracking the deportation of immigrants with U.S.-born children. In addition to the 46,486 parents removed during the first two quarters of FY2011, ICE sought final orders of deportation, exclusion, or removal for 39,918 parents of U.S. citizens. Nearly 22,000 final orders were obtained.
If the numbers remain constant through FY2011, it means that nearly 100,000 immigrants who claim to have at least one U.S. citizen child will have been deported. These numbers are incredibly high, particularly since a 2009 report from the DHS Office of Inspector General estimated that slightly more than 100,000 parents of U.S. citizen children had been deported between 1998 and 2007.
The impact of the deportation of a parent can be devastating for kids and their parents. It can also be expensive for taxpayers. In a January 2012 report entitled "Shattered Families," the Applied Research Center found that over 5,100 children of immigrants have ended up in foster care after their parents had been detained or deported.
Many people are hoping that new guidelines on the exercise of prosecutorial discretion will allow immigrant families to remain together in the U.S. Parents of U.S. citizen children can make the case for relief from deportation, but only if they can demonstrate they have been in the U.S. for a long period of time and can make a compelling case for remaining in the U.S.
"I believe it is critical that the new guidelines are interpreted as generously as possible by agency officials to prevent even more families from being torn apart," said Rep. Lucille Roybal-Allard, in a statement from the Congressional Hispanic Caucus (CHC).
"It is a tragedy. The President's policy of sparing long-time residents from deportation so that we can concentrate our resources on removing serious criminals needs to be fully implemented and followed. We are putting our future at risk every day that we delay serious reform and continue shoveling more good people into deportation and their children into foster care," said Rep. Luis Gutierrez (D-IL), chair of the CHC Task Force on Immigration.
This new deportation data flies in the face of those who believe that having a U.S. citizen child protects undocumented parents from deportation.
New America Media is the country's first and largest national collaboration and advocate of 2000 ethnic news organizations.





(No Ratings Yet)


Loading...