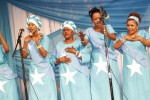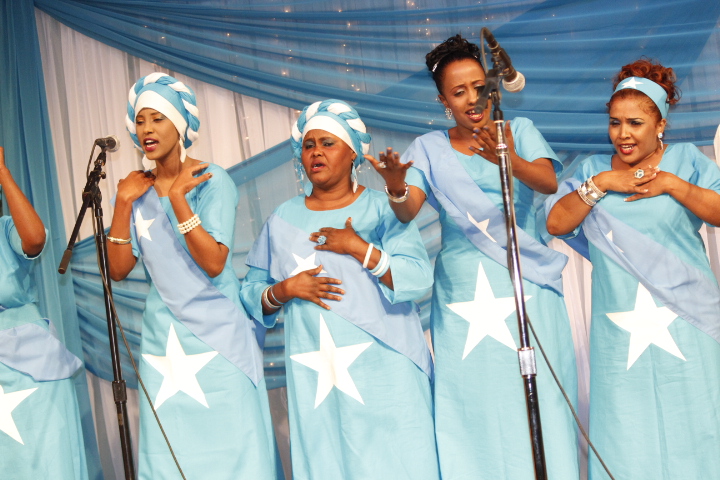 Thousands of Somalis congregated at the Minneapolis Convention Center on Saturday to celebrate the newly elected president for Somalia Hassan Sheikh Mohamud. Despite similar celebrations marking a historic milestone in home and abroad, this took the title "New Beginning": the rebirth of Somalia.
After battling 20 years of civil war, Somalis yearn stability. Singers, politicians, elders and many more filled the auditorium seats. Many of the youth were represented in this event unlike any other. It was an opportunity for the young generation to reconnect with their people. Many waved the Somali flag proudly while others repeatedly chanted, "Somalia Hanoolato," which meant live Somalia.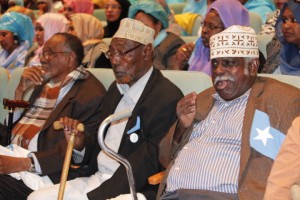 Community leaders took the stage to discuss policy issues in Somalia, calling for the reestablishment of the Somali Army (SNM). Some of the leaders demanded from the Somali president to elect his new prime minister earning themselves a standing ovation from the audience. A representative on behalf of US Sen. Amy Klobuchar also attended the event. In hand was a letter from her that was read to the audience. Klobuchar, in her letter, stated that she would fight to convince "the White House to work with President Hassan Sheikh Mohamud and his delegates." Klobuchar's main goal was to bring the 21 years of turmoil to an end.
Somali singers and musicians entertained the audience conveying a message of hope and unity among Somalis. While the Singers made sure the audience where uplifted and entertained, they took upon themselves to encourage the newly elected president of Somalia at the same time pleading for stability in their homeland.
Even though such events have occasional incidents of violence, this gathering carried a tight security. We want people to feel safe and comfortable, the security personnel told Mshale.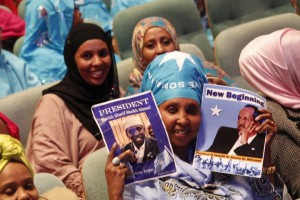 The event gave opportunity to local and international nonprofits to showcase their work to the community. UK Somali Health Care Foundation and US drew a lot of attention as people where enthused by posters and images of people in need of medical attention. Every organization displayed and showed their commitment and works in the Somali community.
Mr. Ahmed Nuur Yusuf, a 27-year-old, fond of his people and his country, said "Peace is what we have been working so hard to get. The Somali people seized this opportunity and a new dawn has begun."
"I just hope this change is for the better and that the President follows through with his plans," Nimo Yusuf said. "I am glad to see the drastic change happening in our country."
"Everybody was very passionate about President Hassan Sheikh Mohamud," said Mohamed.





(No Ratings Yet)


Loading...