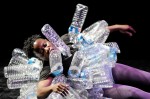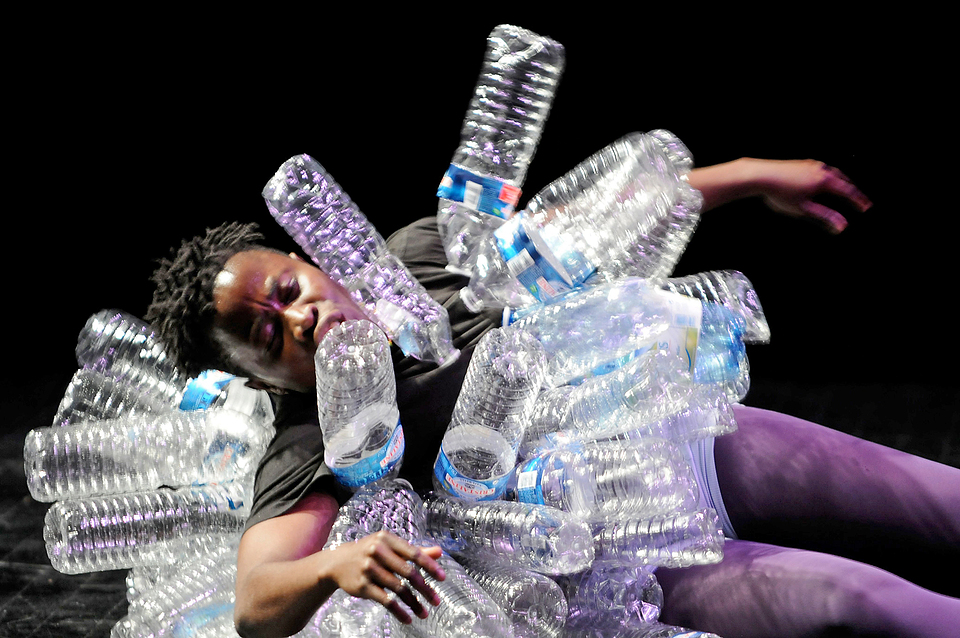 Voices of Strength—featuring a consortium of African artists—brings a festival of dance, theater, and storytelling to the Walker Arts Center stage during mid-October. In performances both ticketed and free, audiences will have the opportunity to engage with five contemporary theater makers/choreographers and cultural leaders— Nelisiwe Xaba (South Africa), Kettly Noël (Haiti/Mali), Gbahihonon Nadia Beugré (Côte d'Ivoire), Maria Helena Pinto (Mozambique), and Bouchra Ouizguen (Morocco)—as the artists express their truths in multiple mediums.
Patrons of the shows can expect to see modern dance using graphic, innovative techniques as they examine the topics of race, culture, and gender. Upon viewing a quarter-hour clip of the show, sophomore dance major at the University of Minnesota, Maja Brunes, describes the performance as multi-layered with a fluidity of movement that segues one storyline into another.
From Mozambique, choreographer Pinto describes her hope for the project, which mirrors the aspiration of MAPP International, the entourage that nurtured and now conveys Voices of Strength to six different cities in the United States on their current tour.
On the idea behind bringing African dance to the USA, Maria Helena Pinto says, "We live on different continents. We come from different cultures. But we can find a common platform to…see what we can do together, to find one reality of a woman that can also be [a reality] for other women of the world."
Cathy Zimmerman, co-director of MAPP International Productions, adds, "By taking signs of democracy and shaping them into choreographic and theatrical work, and using the work to stimulate new ideas of womanhood, citizenship and community, these artists have rendered the making of art into a practice of freedom. We at MAPP International were inspired and determined to find a way to bring these artists to the United States where their works are largely unknown."
An undertaking such as this, "can be a long story," says Emily Harney, director of community engagement and marketing at MAPP, "as it takes a lot of work to make an ambitious tour like this happen.  We cannot stress enough how important the long relationships we have with many of these artists allowed for the trust that underlies such a tour."
Along with the trust carefully cultivated, another quality deeply ingrained in each woman fills them with the confidence needed to perform on a global level about topics that Nadia Beurgré from the Ivory Coast says previous generations wouldn't even touch. "I am not afraid [of these issues]," says Beugré, "because I…I have faith in myself."
Harney provides background detailing how the Walker Art Center became a contributing sponsor to MAPP and specifically to these five artists who comprise Voices of Strength. Harney explains, "The Walker Art Center is a founding member of The Africa Contemporary Arts Consortium and has been a committed and active presenter of contemporary African performance for several years. The Walker's Senior Curator of Performing Arts, Philip Bither, was one of the Consortium members who saw much of this work during his travels abroad.
"As MAPP International developed the idea for this 'mini-festival' of performance by women working on the Continent, the Walker was an early supporter and then committed to presenting the project over a year ago."
Philip Bither, William and Nadine McGuire Senior Curator of Performing Arts, expands on the significance of their upcoming presentation. "While showcasing work from Africa, Voices of Strength also reinforces contemporary dance as a truly global art: the technical innovation and fresh approaches in these pieces is proof of Africa's important role in the international constellation that is furthering the form worldwide."
Voices of Strength: Contemporary Dance and Theater by Women from Africa presented at the Walker Art Center October 10 – 13. 1750 Hennepin Avenue, Minneapolis, MN 55403 612.375.7600 For tickets: http://www.walkerart.org/calendar/2012/voices-of-strength-program-i
Susan is based in Minneapolis and reports on general assignments for Mshale with a focus on entertainment. In addition to reporting, she is also a writer, poet, teacher and coach.





(No Ratings Yet)


Loading...