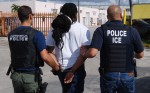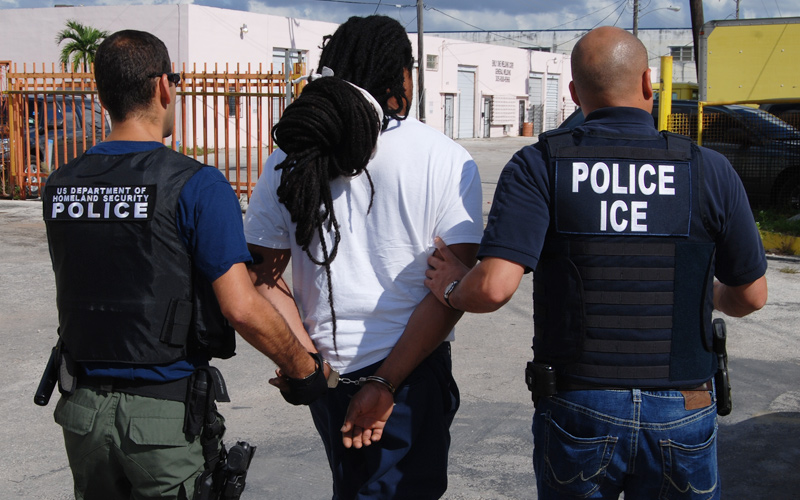 When Hassan was recently asked to come to the U.S. Citizenship and Immigration Services center in Bloomington, he thought immigration authorities needed the usual updates he had often given since he was freed from prison in 2010.
That didn't happen, though, when Hassan reached the center on Tuesday morning Oct. 30, 2012. Officials from the local U.S. Immigration and Customs Enforcement (ICE) greeted and detained him in the same building. They told Hassan he was facing deportation to the strife-torn Somalia he had escaped at age 4.
Hassan spent the night at the center. The next day, he was transferred to the Basile Detention Center in Louisiana.
ICE Spokesman Shawn Neudauer confirmed Hassan's detention and the wait for removal to Somalia.
"[Hassan] was served a Notice of Revocation of Release," Neudauer said in an e-mail statement. "On the notice, it was explained that he is being taken back into custody because ICE has determined that there is a significant likelihood of removal in the reasonably foreseeable future. He was aware that ICE intended [to] remove him."
"There was no chance for us to say our goodbyes," said his younger brother, Mohamed. "The worst thing, he was not given a choice of where in Somalia he'd like to be deported."
The violence that 26-year-old Hassan and his family escaped more than two decades ago still persists in the country, Mohamed said. He said the condition in Somalia is even worse right now than it was before.
"We're concerned about his safety," Mohamed said. "No one is in Somalia for him — no brother, no sister, no parents. No nothing."
It's a normal and legal procedure for the United States to expel immigrants who ware convicted of crimes, even if they're lawful permanent residents. Some of the reasons for being subject to repatriation include sex and drug offenses, fraud and other white-collar felonies, as well as security and terrorism crimes.
Somalia has had its share of violence, poverty, and famine since the central government was ousted in 1991 by clan militias that later turned on each other. Since 2006, the fierce fighting between al-Shabaab and African Union forces has added to the country's already flaming turmoil. A new clan-based government was established last August and still remains fragile and under the protection of foreign troops from the neighboring countries.
Hassan has been detained for more than two months now, awaiting expulsion to this chaotic country. No one from the immigration services has notified Hassan or his family about deportation details, including when exactly he will be deported, where in Somalia he will be taken or who will be responsible for his safety when he gets there.
The family members in Minneapolis have these questions roaring in their heads: Will he just be dropped on the streets? Will he be handed to the Somali government? Who will protect him from the people he and his family escaped from?
ICE was asked whether deportees chose the regions to which they prefer to be deported — since each region in Somalia has one major clan that controls the area, it's significant for a deportee to chose the region run by his or her clan. ICE, however, didn't answer questions on this concern.
Serving time in prison
Hassan arrived in the United States in 2004 from a refugee camp in Kenya. En route to Alabama, he settled in South Dakota where he found a job at a local store as a packer.
According to his family, in 2005, Hassan was convicted for sleeping with an underage girl when he was a teenager. His five-year term in South Dakota State Penitentiary ended in 2010.
"You could tell he was a changed man," Mohamed said of his elder brother. "He wanted to find a job. He wanted to go to college. He was working so hard to get his life together. He wanted to become somebody."
The U.S. government, however, didn't give Hassan a second chance to become that somebody.
During his final months in Minneapolis, Hassan worked for a local restaurant as a waiter. Because Hassan didn't get paid much, he frequently applied for other jobs — even though it's hard for a felon to join in the labor force.
Hassan also used to volunteer at community events, especially the annual summer soccer tournaments, which are held in the Twin Cities by and for the Somali community of North America.
"That was his way to enjoy life after years in prison," Mohamed said. "We were proud of him for doing that."
Community reactions
Now, the Twin Cities Somali community circulates rumors of scores of their members who have been deported to Somalia and hundreds who wait their fate at detention centers. ICE officials have not confirmed the total number of Somalis who have been deported so far or kept in detention.
Many community members have expressed disappointment in the government's decision to send people back to the dangerous country they've escaped.
"The only place that they know is the United States," said community activist Sadik Warfa of the deportees. "They came here when they were kids. It's a tragedy that the government is sending them back to Somalia."
Warfa spoke with profound sadness of Qasim Bashir, a Minneapolis man with the Confederation of Somali Community in Minnesota at Brian Coyle Center, who was deported to Somalia on November 17, according to the ICE. Warfa described Bashir as a leader and "a decent man who empowered" the community's young people through basketball training and tournaments.
"He was always trying to bring young people together," Warfa said. "He was an instrumental in creating a better community."
Bashi's repatriation, Warfa said, touched him deeply both on a community and personal level. It's not fair for someone with dreams and potential to be deported to a lawless country, he added.
Abdisalan Mohamed, who was Bashir's friend since 2008, said he was shocked by the deportation news of the community members.
"Qasim used to help me fill my tax return forms," Mohamud said. "He was my [go-to-guy] when I need help with community related things."
"I'm sure he will be doing great things wherever in the world he is," Warfa said. "We'll miss him very much."





(2 votes, average: 3.00 out of 5)


Loading...