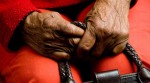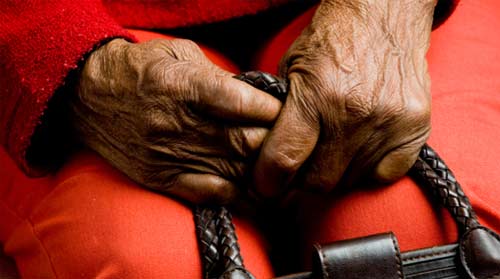 As the debate over immigration reform tugs predictably back in Washington, an undercurrent of ageism and disability bias has been flowing beneath more obvious racial and class implications.
Take, for instance, the recent USA Today op-ed co-authored by former U.S. Sen. Jim DeMint, R-S.C., now president of the conservative Heritage Foundation, which warned, "The truly enormous costs come when unauthorized immigrants start collecting retirement benefits."
DeMint and his colleague continued, "Social Security, Medicare, food stamps and other entitlement programs already impose huge, unfunded liabilities on taxpayers." The op-ed goes on to declare that "an amnesty" proposed for 11 million unauthorized immigrants will add significant taxpayer costs because unauthorized immigrants average only a 10th-grade education.
Doing the Right Thing
Rather than being a burden, however, according to the Social Security Administration's chief actuary, those presumed drains on the system have been a boon. They add $15 billion a year to Social Security in payroll taxes, only taking out $1billion annually in benefits. In the long term, immigration reform would modestly cut Social Security's deficit, not worsen it.
According to Pew Research, that's partly because of future rising income and home ownership levels for those immigrants' children.
"Those opposed to immigration reform have attempted to use vital programs, like Social Security, as an economic excuse to avoid doing the right thing," said Max Richtman, president and CEO of the National Committee to Preserve Social Security and Medicare (NCPSSM).
In a policy brief last week, NCPSSM cited Edward Alden of the Council on Foreign Relations, who has said that immigration reform would actually lead to higher wages and allow immigrants to pay more towards Social Security.
"They're going to pay more into the Social Security system. The CBO has run these numbers in the past, in the short-run there's a big boost for the Social Security system," Alden said
White House and Senate 'Roadmaps'
According to a new policy analysis by the National Hispanic Council on Aging (NHCOA) and National Council on Aging (NCOA), today's approximately 11 million unauthorized immigrants include 1.3 million individuals ages 45-54, and another half million who are 55 and older.
NHCOA's Jason Coates and NCOA policy analyst Joe Caldwell examined "roadmaps" to citizenship outlined so far by the White House and the Senate's bipartisan "Gang of Eight," with legislation to come in a few months.
Both proposals signal long waits before eligible immigrants could even apply for lawful permanent resident status (green cards) and citizenship. And their access to health care and economic security benefits, especially important to elders and those with disabilities, is in doubt.
Under the current proposals, unauthorized immigrants could end up waiting a decade or more to qualify for health care and other safety-net programs.
While the Senate plan would link the waiting period for being able to apply for green cards to some assurance of border security, the White House has proposed allowing undocumented immigrants provisional status for six-to-eight years before they could become permanent residents. (Both the administration and Senate frameworks would expedite the process for "DREAMers," agricultural workers, and highly skilled immigrants with advanced degrees in such areas as science and technology.)
Once an immigrant waited through those years on provisional, or temporary status and qualified for a permanent status (the green card), he or she would begin the five-year process toward naturalization. During that time, the White House and Senate proposals would deny them access to federal benefits, such as Medicaid, Supplemental Security Income and the Supplemental Nutrition Assistance Program (food stamps). President Obama's proposal would deny access to subsidies under the Affordable Care Act. People could have to wait more than a decade for assistance.
Older adults would also have to wait that long to access Medicaid, which is the primary payer of long-term care in the U.S. States can waive the five-year waiting period normally required once someone becomes a permanent resident, but only for pregnant women and children, not for individuals with disabilities or seniors.
Statistics show that six-in-ten undocumented Hispanics is without health insurance.
They would also have to wait another five years — that is about a decade after starting on the path to citizenship — to qualify for federal Medicare.
Many of those 11 million undocumented people are overrepresented in low-paying and often physically demanding occupations, frequently incurring high rates of work-related injuries, and contributing to high rates of disability and chronic conditions over time.
Looming Shortage of Care Workers
The NHCOA-NCOA report also calls on the government to strengthen and stabilize the shrinking direct-care workforce, such as the nursing aides who assist patients with such crucial daily activities as getting dressed, taking medication, preparing meals and managing money.
The advocacy groups say reforms should afford these workers the same streamlined and expedited visa process as those proposed for scientists, engineers and workers in other high-need areas, because the nation is facing a looming shortage of care workers.
The paper explains that as the U.S. population ages, U.S. demand for long-term care will leap from today's 12 million to 27 million by 2050. The country will need 1.6 million additional direct-care workers by 2020 and 3 million by 2030.
Immigration reform is vital for meeting that projected need, say NHCOA and NCOA, because almost one in four current direct-care workers is foreign born. About half today are naturalized citizens and others have legal status, "but a significant portion is estimated to be unauthorized."
Policy changes offering these workers authorized immigration status would improve the quality of care, says the paper, by allowing for improved background checks, providing workers opportunities for training and career advancement, building registries to assist individuals and find workers, and enabling workers to legally drive.
"Comprehensive immigration reform will help millions come out of the shadows. Many of the half million older adult immigrants [among them] have worked for decades and contributed millions to Social Security," said NHCOA's Jason Coates. Rather than begrudging them income and health security protections they have earned, he added, "We should reward their contributions to the to the United States."
New America Media is the country's first and largest national collaboration and advocate of 2000 ethnic news organizations.





(No Ratings Yet)


Loading...