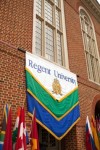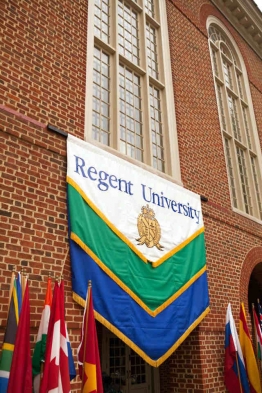 Megachurch pastor T.D. Jakes says he has been exploring the possibility of taking his School of Leadership curriculum, which offers courses in entrepreneurship, digital media, church media and more, overseas to Africa and Asia, as the Regent University-powered online program prepares to engage its inaugural class.
"We will be sharing some of the curriculum at this year's MegaFest," Jakes told The Christian Post on Wednesday. "We're also, interestingly enough, exploring providing this same curriculum overseas. So we've had some talks with India, we've had some talks with Kenya and various places around the world."
The T.D. Jakes School of Leadership offerings are supported by Regent University's Professional and Continuing Education department and include accredited courses in online certificate programs. As Jakes tells it, the current economic climate makes the leadership school particularly relevant.
"The reason that we did it is that around 54 percent of current executives predict that there's going to be a shortage of leadership in the industries that they work in," he told CP.
"And after the recession, there are so many people that are having to retool themselves around working jobs that are paying less and lesser money, that we thought this convenience would be helpful to them as well as aspiring students that are looking for upper level education."
In addition to Regent University staff directing courses, Jakes plans to deliver a few lectures at the Virginia Beach, Va., campus.
"I'll be coming up there two or three times a year and talking to the students about leadership, corporate leadership as well as spiritual leadership," the Texas minister explained. He added that the program progressed out of the 2013 International Pastors and Leadership Conference from April that provided attendees continuing education credits.
The initial offerings for the T.D. Jakes School of Leadership include online certificate programs in entrepreneurship, digital media, project management and church media. Registration fees range from $149 per course (entrepreneurship) to $1,495 for the full certificate program (project management).
"This collaboration offers our faith-centric audiences a gateway to professional learning tools that advance the work of the ministry while also supporting those laymen looking to enhance their corporate leadership and entrepreneurial credentials," Jakes previously stated.
Regent President Dr. Carlos Campo has called the partnership, facilitated through Jakes' for-profit TDJ Enterprises, a "privilege."
"This relationship with T.D. Jakes provides us with an incredible opportunity to powerfully connect with a broad-based international community, and we look forward to working together on many projects," said Campo.
Regent University, founded in 1978 by Christian Broadcasting Network Chairman and university Chancellor Pat Robertson, has more than 5,800 students enrolled worldwide and is viewed as "one of the nation's leading academic centers for Christian thought and action." More information about the T.D. Jakes School of Leadership, which begins classes this week, can be found on Regent University's website.





(No Ratings Yet)


Loading...