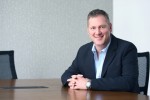 Businesses across major African economies such as Kenya and Nigeria are coming under increasing pressure to align their strategies for retaining talent, compensating employees and engaging with their workforces with good international practices.
That's according to Gerhard Hartman, Head of Department for Sage Payroll & HR's International Division, who says that African companies are facing stiffer competition for skills as economies grow, governments pump money into building infrastructure, and professionals are lured into the diaspora by the promise of big salaries paid in hard currencies.
One recent study conducted by Ernst & Young (EY) found that 70% of African firms are recruiting–yet many report that they are taking longer to fill vacancies and experiencing higher staff turnover. The skills that are in short demand include engineering, technical and commercial skills, partly because of massive infrastructure products occurring across Africa, says Hartman.
"There's a real hunger for skills in Africa, which means that businesses are demanding that HR departments step up to the plate," he adds. "They have to craft strategies that help them to attract and retain the best talent, as well as develop human resources in a manner that delivers a high return on investment to the business. That means they need to really focus on sharpening their capabilities."
According to a KPMG survey, staff costs make up more than 25% of the total income in 34% of surveyed organisations in Nigeria. This stat seems to be broadly in line with the rest of Africa, says Hartman. There is a growing realisation that employees can be a strategic asset rather than a massive expensive if they are well managed, he adds.
Hartman says that African organisations should focus on the following areas to boost HR performance:
1. Building the employer brand
According to an EY 2014 survey of talent trends and practices in sub Saharan Africa, the strength of the employer brand is the most important factor in attracting talent. Companies that have a reputation as innovative, interesting and caring places to work are the best placed to attract high calibre talent. Companies must focus on creating a positive culture, a quality workplace and a good employee experience since employees value this as much as they do money.
2. Remuneration and rewards
Of course, the importance of a competitive benefits and compensation package cannot be overestimated. High quality employees know their value and expect employers to provide packages that compare favourably to standards in the profession or industry. As such, employers should benchmark their rewards against the rest of the market.The basic salary or wage is important, but savvy employees also want to know about benefits such as medical cover and retirement planning as well as perks such as flexible hours, on-site facilities such as canteens and gyms, and their 13th cheque or performance bonus. It's important to have a documented reward philosophy to ensure consistency.
3. Learning and development opportunities
Employees place a high value on learning and development opportunities, especially the ambitious high performers who want to improve themselves and move up the ladder. It is important to have a formal learning and training strategy – perhaps mapped to career paths – so employees feel they have structured opportunities for self-improvement. Those that want to study independently should also be supported and encouraged. Of course, it's also important to create an environment where there is support from mentors to help younger employees learn on the job.
4. Performance management
A fair and transparent performance management process can help organisations boost employee satisfaction while optimising performance. Formal performance management enables organisations to align the individual's career goals with the strategy of the business.
5. Employee engagement
Employee engagement is about the techniques, tools and strategies organisations use to get employees motivated about their work and engaged in the business's strategy, values and culture. HR departments can use instruments such as employee satisfaction surveys, exit interviews and informal feedback to discover how engaged employees feel so that they can find opportunities for improvement.
6. Leveraging IT tools and HR data
Many of the above strategies can be boosted or enabled through the use of IT. For example, organisatons could use cloud-based solutions to automate manual processes. They could further benefit from better access to information they can use to make better HR decisions. Employee self-service can also give better service to employees—for example, by letting apply for leave or retrieve payslips online—thereby improving employee engagement.





(No Ratings Yet)


Loading...