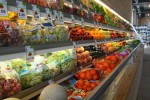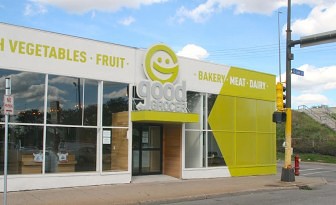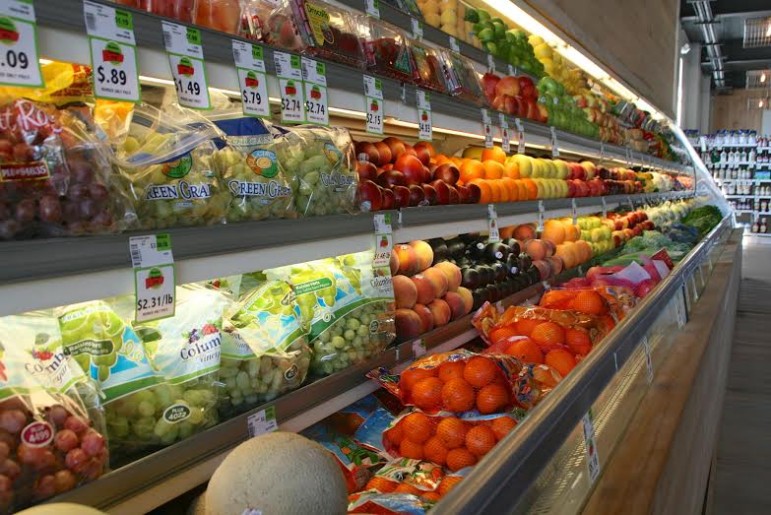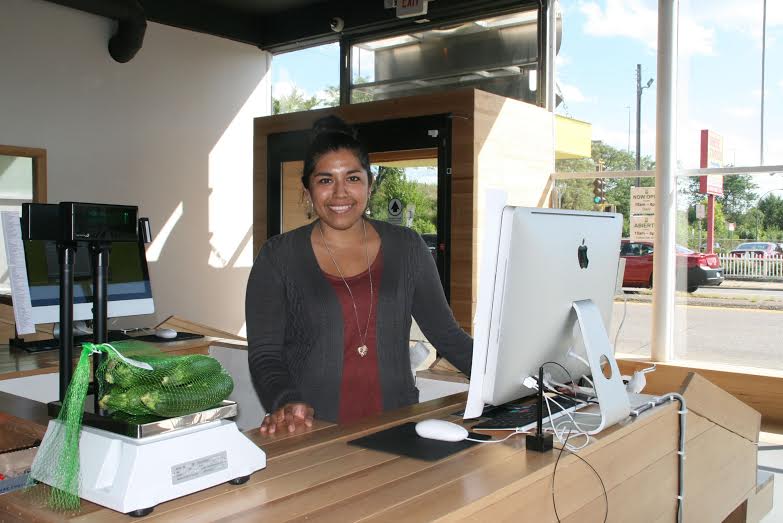 The small chartreuse and white building on the corner of East Lake Street and Stevens Avenue might be easy to miss, but what goes on inside might well become a model for solving the problem of fresh produce and healthier foods in lower income neighborhoods. The Good Grocer, a new kind of neighborhood co-op that opened June 15, is already getting healthy and affordable food to people in the area.
Once, people living nearby in the Lyndale and Whittier neighborhoods had easy access to good and affordable food. But, after Sullivan's SuperValu, a large grocery store with a 28-year history of serving the community closed two years ago, residents found themselves with few options. In an area where many don't have much money to spend or reliable transportation to travel miles to buy groceries, the neighborhood had no access to a quality grocery store. That's when Kurt Vickman stepped in, looking for a solution.
Vickman, who for 14 years served as head pastor at The Upper Room, a local activist church, resigned his preaching position to devote full time to addressing food insecurity and, along with members of his church, opened a food shelf. But, he found problems.
"People who go to food shelves get 10 to 20 percent of their food from the shelves, but for the rest of their groceries, they have to pay full price. For a long time I was hearing about families who, at the end of the month, didn't have enough food to eat," he said.
He began to notice that many who came to food shelves would try to offer small amounts of money in exchange for the free food. "It was as if they were saying to us, 'No, we're not helpless.'"
But, there were rules at food shelves that Vickman couldn't break. "We used to get food from a food bank. But, we had to sign a contract that we couldn't have people work or have paying members, and that you had to give away the food for free."
Vickman thought there might be a better way. "We had to redefine how to distribute food. We decided to create a space that was somewhere between a food shelf and a full-priced retail grocer," he said.
Vickman converted the charity food shelf into a non-profit full service food store, calling it the Good Grocer and offering customers a chance to buy groceries at a discount in exchange for volunteer work. "We used business practices not to make a profit," Vickman said, "but to give access to people who might otherwise not have access to healthy and affordable food."
While you don't have to be a member to shop there, (the general public is encouraged to come inside), members get a considerable discount on everything in the store. "We have more than 300 active members already," said Services Coordinator Janeth Sanchez. "It's a five-minute application and members need to do two and a half hours of volunteer work a month. For that, they get a 25 percent discount over the regular prices. Each item has two prices, one for members and one for everyone else."
For Vickman, it's about dignity as much as it is affordable food. "When people are poor, others don't look at them as being able to contribute. But, everyone has something to contribute. Here they can feel proud instead of walking into a place [a charity food shelf] with their heads down."
He recruited corporate supporters, including Ultra Creative, a local design firm that took the dingy building and provided what Vickman says was probably $50,000 of design work, including a logo. "I was in Jerry's Foods in Edina and thought that lower income people should be able to shop in a clean, brightly lit and well-stocked place, too."
Many members spend their volunteer their hours stocking shelves or doing inventory. Others have needed expertise – a refrigeration expert if a cooler breaks down, a window washer and professional cleaners. Corporate sponsors have donated amounts from $15,000 to $200,000. SuperValu and The Fish Guys, who usually service higher-end customers, agreed to distribute to the Good Grocer. "That was the critical piece," Vickman said.
The store has long shelves of brightly colored, fresh vegetables. "We take a lot of pride in having fresh and healthy produce," said Sanchez. The store carries regular and organic eggs ($3.52 for members, $4.69 for non-members) and a choice of organic pastas. You can pick up tofu or fancy ice cream.
"We have a very diverse membership – people from Mexico, Central and South America and we have a growing Somali base," she said, "so we have Mexican and Middle Eastern sections." The coolers are filled with fresh and smoked meats and the frozen food sections carry healthier frozen dinners and breakfasts as well as frozen pizzas.
"We are really trying to bring sustainable good foods to people who shop here. We'll be increasing the organic food choices as people get familiar with it. And, we're always looking for feedback from customers as to what they want us to carry," she said.
There's also a community element. Professional cake bakers make personalized birthday cakes for kids under 18-years at a cost of only $3, with a party room available for birthday parties. And on Saturdays, a member runs the Kid's Club in the party room, so parents can drop off their kids while they work, shop or volunteer.
Vickman said that his heart is connected to the project. He has plans for the marketplace's future, which includes building a community café area. The word 'good' in Good Grocer is good prices, a good assortment of good food but especially a good group of people, said Vickman. He hopes that Good Grocer will become a motivating force as well. "We want a gathering place where people can come in and get on line, with coffee for ten cents a cup. We want a place, not just for members, but for walk-in customers from the neighborhood and elsewhere – not just lower income people, but all people. We want to provide dignity where people are contributors. We want to offer, not a hand out but a hand up."
The Good Grocer is located at 122 E. Lake St. in Minneapolis. It is open from 10 a.m. until 8 p.m.





(No Ratings Yet)


Loading...