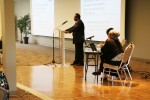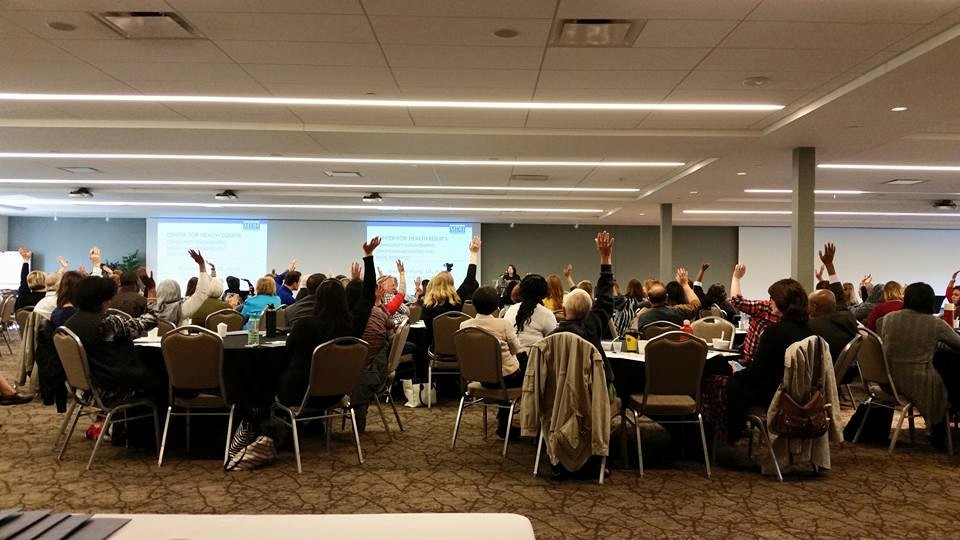 ST.PAUL, Minn. – In partnership with the Minnesota Department of Health, the Somali American Parent Association hosted the East African Mental Conference Thursday at Ties Event Center focusing on dissemination of latest research and promising practices on adult mental health in the Somali community and other East African communities.
More than 200 people attended the conference to talk about issues of mental health in the East African community. Most of the attendees are professionals who work in mental health and substance abuse prevention and treatment, community leaders, educators and students.
The East African Mental Health Conference was one of the first such gatherings in Minnesota, a topic rarely discussed in the African communities and often labeled as a taboo subject. The conference mission was to unveil discussions around mental health in the East African community and what is needed to create effective mental health practices in the Somali community and other East African communities.
The conference started shortly after 9 a.m.
Saida Abdi, Community Relations Director of the hospital's Refugee Trauma and Resilience Center at the Children's Hospital in Boston was the keynote speaker.
The speakers who preceded Abdi included ThaoMee Xiong, the director of the Center for Health Equity at the Minnesota Department of Health. Xiong talked about health equity and the importance of community engagement to achieve effective public health. She talked about how structural racism created through policies can contribute to health disparities.
"It's important that we review our policies," she said confidently as she glanced across the conference hall.
Deputy Commissioner for the Minnesota Department of Health, Daniel Polluck, Erica Fishman, Sara Chute and Asli Ashkir were among those in attendance.
Trauma became the theme of the conference when Abdi took to the stage her professional and personal findings. Abdi talked about how culture and refugee experience affects symptom expression, help seeking patterns and healing mechanisms.
She mentioned how many of the youth are affected by their parents' war trauma. "Parents are the safe place for a child," Abdi said.
The conference was later divided into five sessions and a panel. The topics of discussions included improving the mental health of Somali women, mental health of Somali refugees and stigma, Somali mental health concepts and best practices, maternal health and wellness in East African women and treating Somalis who deny or minimize mental health issues.
"I learned so much," said Hani Mohamed, a mental health practitioner also a recent college graduate.
Minnesota Department of Health now eagerly waits for the final report that identifies areas where further research is needed said Mohamed Mohamud, Somali American Parent Association Executive Director.
"This conference has now opened a lot of doors," Mohamud said. "Now mainstream entities and professionals know about our organization and the kind of work we do. They now know where to seek reliable resources and help."
Asma Bulale, Community Engagement Specialist for Somali American Parent Association and main organizer of the event was the emcee. Bulale holds a masters' degree in public health from University of Washington.
Bulale, a Somali native who blossoms in areas of community engagement and conversation around health equity said "I plan to engage more people in community conversations in regards to community health and prevention." Bulale strongly believes that talking about "sensitive topics are key to achieving healthier lifestyle within the Somali community."
Faiza Abbas Mahamud is Associate Editor at Mshale having started as a Staff Reporter. She has a BA in Journalism and Women's Studies from Augsburg College. She is author of the documentary "Somali Women's Education". She is based in Minneapolis.





(2 votes, average: 5.00 out of 5)


Loading...