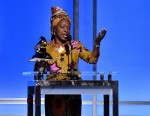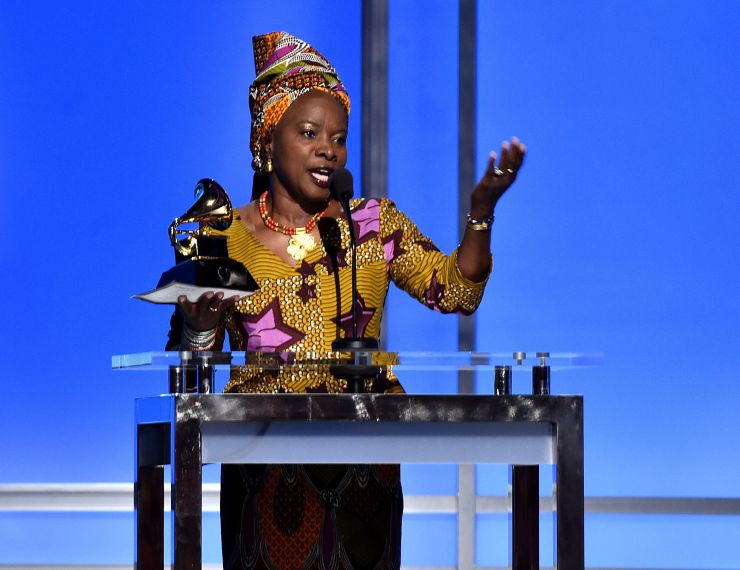 As part of St. Catherine University's Woman of Substance Series, Angelique Kidjo will  perform at O'Shaughnessy Auditorium in St Paul on April 24th at 7 pm. The O'Shaughnessy's Woman of Substance series marks 20 years next season.
As a preamble to this anniversary, St. Catherine University will host a festival from April 15-24. Kidjo, Grammy Award winning singer-songwriter and activist, that Time magazine calls "Africa's premier diva," wraps up the Woman of Substance festival with her performance on Sunday evening and a brown-bag lunch meet-n-greet the following day also at St. Catherine University. Both events are open to the public. More information on the festival and bag-lunch with Kidjo found here. http://oshag.stkate.edu/WoSFest
Kidjo, the "undisputed Queen of African Music" (Daily Telegraph), brings her Beninese artistry to the stage to entertain the audience as well as advocate through song and between-number monologue for children, education, and women of Africa.
Her stage-presence embraces the audience as she invites all to join her in dance. She does not shy away from any issue, but speaks her mind with poise and frankness. Be ready to be fully engaged and moving at her April 24th concert. Tickets may be purchased at this website or by calling 651-690-6700.
Tier 1 $45
Tier 2 $35
Tier 3 $25
Seniors and Students receive $4 off tickets; MPR, TPT, Military, and St. Kate's Community (faculty, staff, alumnae) receive $2 off tickets.
Groups of 10+ save 15% off tickets.
*Prices include $2 restoration fee.
The O'Shaughnessy is located at 2004 Randolph Ave, St. Catherine University campus.
Susan is based in Minneapolis and reports on general assignments for Mshale with a focus on entertainment. In addition to reporting, she is also a writer, poet, teacher and coach.





(No Ratings Yet)


Loading...