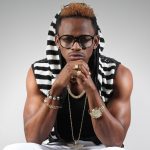 One of Tanzania's most decorated musicians, Diamond (Nasibu Abdul Juma), takes the stage in downtown Minneapolis on Saturday, July 23 at the C'est La Vie across from Target field. It is the location formerly called the Azul Nightclub. The local promoter is veteran Nigerian-American, Larry B.
He is a Bongo Flava artist. Bongo flava is the name given to Tanzanian hip hop music which took root in the region in the 1990s. When listening to it, you can hear a fusion of American hip hop, Afrobeat, R&B and traditional Tanzanian musical styles like Taarab.
Bongo comes from the Swahili word Ubongo which means brain with flava , the preferred streetwise way of saying flavor.
He has won numerous musical awards in Africa, ranging from the top rated Channel O Awards to MTV Europe Awards, with the list of awards easily filling up a page.
The freeing up of the radio waves in Africa and especially in the Eastern and Southern Africa region has seen a blossoming of local music and Bongo Flava has become a mainstay in the region. Some radio station in Kenya, Uganda and Tanzania are constantly playing Bongo Flava and the rise of musicians such as Diamond have taken advantage of the new reality.
At Saturday's concert, Minnesota's top East African DJs, Dennis (Tanzania), Shortlegg (Kenya) and Nideh (Kenya) will be at DJ booth.
If you plan to go:
Diamond Live in Twin Cities
Date: Saturday, July 23, 2016 @ 9:00 P.M.
Location: Club C'est La Vie (aka Azul Nightclub), 400 3rd Ave N, Minneapolis, MN 55401
Tickets: www.DiamondMN.eventbrite.com or for phycial tickets call Larry B @ 818-284-1072.

Born and raised in Kenya's coastal city of Mombasa, Tom is the Founder, Editor-in-Chief and Publisher of Mshale which has been reporting on the news and culture of African immigrants in the United States since 1995. He has a BA in Business from Metro State University and a Public Leadership Credential from Harvard's Kennedy School of Government. He was the original host of Talking Drum, the signature current affairs show on the African Broadcasting Network (ABN-America), which was available nationwide in the United States via the Dish Network satellite service. On the show, he interviewed Nobel laureates such as 2004 Nobel Peace prize winner, Professor Wangari Maathai, the first woman from Africa to win the peace prize and heads of states. Tom has served and chaired various boards including Global Minnesota (formerly Minnesota International Center), the sixth largest World Affairs Council in the United States. He has previously served as the first Black President of the Board of Directors at Books for Africa. He also serves on the boards of New Vision Foundation and the Minnesota Multicultural Media Consortium. He has previously served two terms on the board of the United Nations Association. An avid runner, he retired from running full marathons after turning 50 and now only focuses on training for half marathons.





(No Ratings Yet)


Loading...