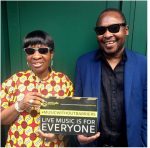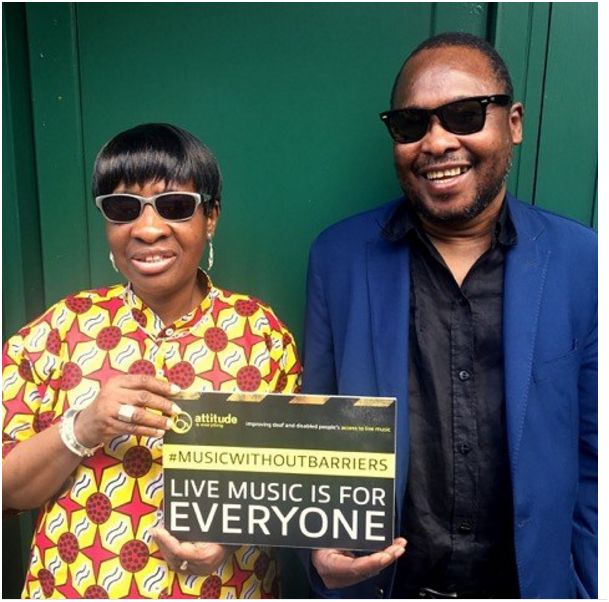 The African Summer music series returns to the Twin Cities for a ninth year, celebrating the diversity in music and culture of Africa. The series will consist of three concerts throughout the summer with a free kick off performance from local Somali collective, HARBI, and Rahmo Rose Band at The Cedar Community Plaza at 11 AM on Friday, June 30th.
The African Summer Music Series will kick off Friday with a performance from afrobeat sensation, Alma Afrobeat Ensemble. Founded by Aaron Feder, Spain's top afrobeat band has since put out three albums, taking inspiration from musical legends like Fela Kuti, the Ethiopique Series, and a Tribe Called Quest. The ensemble consists of several musicians from around the world and Nigerian lead singer, Joe Psalmist. Alma Afrobeat Ensemble will bring their eclectic hip-hop and jazz infused afrobeat sound to The Cedar on Friday, June 30th at 7PM.
The series will continue with a highly-anticipated concert from Grammy-nominated Malian husband/wife duo, Amadou & Mariam. Amadou Bagayoko and Mariam Doumbia first met in Mali's Institute for the Young Blind, where they connected over their shared musical talents. After meeting legendary singer-songwriter and musician, Stevie Wonder, in 1986, the duo began performing at music festivals around the world, and have since released seven hit studio albums, with the eighth scheduled to release later in 2017. Amadou & Mariam made their Minnesota debut in 2012 at The Cedar and will return on July 27th with another lively set of their world renowned fusion of Western pop and traditional African rhythms.
The series will conclude with a performance from international drum sensation, Paa Kow. Born and raised in the village of Enyan Denkyira near Cape Coast in Ghana, Paa Kow began making music with his family band from an early age and has since grown to international recognition for his unique and sensational skills on the drum set. Paa Kow's vision is to spread the music and culture of his homeland by touring the world with his Afro-Fusion orchestra. His third album "Cookpot" will be released in October of 2017. Nicknamed The Groove Master, Paa Kow's music combines his Ghanaian roots with African Pop, international jazz, and funk to create an unforgettable and infectious groove. Paa Kow will make his Minneapolis debut at The Cedar on August 28th for the last performance of the African Summer Series.
"We have some great shows that are part of The Cedar's African Summer this year! We're proud to celebrate African music and culture through this series which brings some of the best artists from around the world to Minnesota. Many thanks to Mshale for their support of the series…Coming up in the fall, mark your calendars for Bideew Bou Bess, a group of Senegalese brothers performing hip-hop mixed with traditional beats in September, and the return of Songhoy Blues, Malian desert blues rockers in October," said Grace Evenson of The Cedar.
For tickets and more information, visit The Cedar's website here.
Below is the full line-up for the summer:
Friday, June 30th – Alma Afrobeat Ensemble
Thursday, July 27th – Amadou & Mariam
Monday, August 28th – Paa Kow

Bethel is a general assignment reporter and photojournalist at Mshale. She is based in Atlanta.





(No Ratings Yet)


Loading...