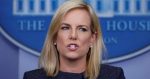 Department of Homeland Security Secretary Kirsten Nielsen announced Thursday that Temporary Protected Status (TPS) for 500 Somali nationals will be extended for another 18 months through March 17, 2020 when conditions will in Somali will be reviewed again.
The 500 Somalis must re-register with DHS to maintain their eligibility.
TPS was established by Congress in the Immigration Act of 1990. It is a human rights program that stops those under the designation from being deported to their countries that have been destabilized by war or natural disasters. It allows the secretary to extend it up to 18 months for those under it. Somalis were first granted TPS in September 1991 and has since been reviewed multiple times with an extension.
Minnesota has the largest number of Somalis in the US at over 60,000 but most are either on refugee status or have permanent residency and many have become citizens.
To be eligible for TPS under Somalia's current designation, along with meeting the other eligibility requirements, DHS said "individuals must have continuously resided in the United States since May 1, 2012, and have been continuously physically present in the United States since September 18, 2012."
Nilesen's office said that following careful consideration of the available information, including recommendations received as part of an inter-agency consultation process," the Secretary determined that the conditions supporting Somalia's designation for TPS continue to exist. Thus, under the applicable statute, the current TPS designation must be extended."
"Nearly 500 TPS holders and their families today are relieved by the news of the extension, However, an estimated over a thousand will not be able to enroll to TPS," said CAIR-MN Executive Director Jaylani Hussein in a statement. CAIR-MN is a Muslim civil rights and legal advocacy organization.
Two other African countries had their TPS terminated recently, Liberia and Sudan but South Sudan had theirs extended for another 18 months.
Those under TPS are generally able to obtain work authorization and driver's licenses.





(No Ratings Yet)


Loading...