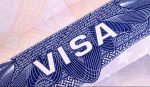 A new bill in the United States Congress seeks to allow students on F-1 visas to seek permanent resident status "while a student or during Optional Practical Training."
The bill, H.R. 6794, known as the "Immigration Innovation Act of 2018," was introduced on Thursday by Colorado Republican Rep. Mike Coffman and Illinois Democrat Raja Krishnamoorthi, an Indian-American. The main thrust of the bill is geared towards the H-1B visa program that it seeks to reform and reducing what it calls the "green card backlog." It seeks to give spouses of H-1B visa holders the authority to work. Those spouses usually have H4 visas which prohibits taking up employment. Beneficiaries of that exemption will include children of H-1Bs.
Most immigration analysts however believe with midterms just two months away, passage is very unlikely before then as immigration has become a toxic issue for many lawmakers. As of the time of publishing this story, no companion bill had yet been introduced in the Senate.
There is normally a per country cap of H-1B visas each year and H.R. 6794 seeks to remove those caps. The majority of H1-B visa holders are mostly tech workers from India and China.
Additionally, the bill seeks to direct fees collected from H-1B visas and conditional green cards to states to promote domestic STEM education and worker training, including financial aid and research initiatives. The states will receive 93 percent of the funds while 5 percent will go to financial aid and the remaining 2 percent to national research and development.
Here are some of the key components we were able to decipher from the proposed bill:
Increasing the application fee to $10,000 for each employee
Allowing US university-educated professionals to apply directly for conditional green cards
Banning employers from hiring H-1B holders to replace US workers
Introduction of a grace period to allow H-1B visa holders to change jobs without their losing legal status
The creation of a new conditional green card category to allow US employers to sponsor university-educated
foreign professionals through a separate path from H–1B
The bill seeks to have employers attest that no American worker has been displaced for the green card holder
Offering prevailing wage of not less than $100,000 per year

Born and raised in Kenya's coastal city of Mombasa, Tom is the Founder, Editor-in-Chief and Publisher of Mshale which has been reporting on the news and culture of African immigrants in the United States since 1995. He has a BA in Business from Metro State University and a Public Leadership Credential from Harvard's Kennedy School of Government. He was the original host of Talking Drum, the signature current affairs show on the African Broadcasting Network (ABN-America), which was available nationwide in the United States via the Dish Network satellite service. On the show, he interviewed Nobel laureates such as 2004 Nobel Peace prize winner, Professor Wangari Maathai, the first woman from Africa to win the peace prize and heads of states. Tom has served and chaired various boards including Global Minnesota (formerly Minnesota International Center), the sixth largest World Affairs Council in the United States. He has previously served as the first Black President of the Board of Directors at Books for Africa. He also serves on the boards of New Vision Foundation and the Minnesota Multicultural Media Consortium. He has previously served two terms on the board of the United Nations Association. An avid runner, he retired from running full marathons after turning 50 and now only focuses on training for half marathons.





(No Ratings Yet)


Loading...