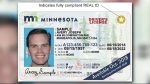 Minnesota had Driver's Licenses for All until 2003. That changed when anti-immigrant politicians ordered an end to licenses for undocumented immigrants. Before 2003, every Minnesota resident could take driver's education and driver's tests and drive safely and insured on Minnesota roads. We can do that again—if the legislature acts now to pass Driver's Licenses for All.
We all care for our state and our families and our communities, regardless of where we came from. The Minnesota House committee hearings were packed with people supporting Driver's Licenses for All, as agriculture representatives, business people, law enforcement, religious leaders, and many others testified about the importance of passing this legislation.
This should not be a party line issue. In the Minnesota House, the Driver's License bill is co-sponsored by DFL Majority Leader Ryan Winkler and Minneapolis DFGL Representative Aisha Gomez and rural Minnesota Republican Representative Rod Hamilton.
People need to drive to go to work, to take children to school, to get to doctor's appointments, to attend parent-teacher conferences, and more. They know that passing the tests on Minnesota driving laws and the road test makes for safer drivers and a safer community. In Minnesota, an undocumented immigrant's annual income would increase an estimated $1,500-4,400 if permitted to obtain a driver's license. That means more spending, boosting Minnesota's economy for all of us, a benefit to all of us. Furthermore, all of us that are drivers benefit from lower auto insurance rates in states that grant undocumented immigrants access to drivers licenses.
Legislators just need to look at Oregon, where research found that barring undocumented immigrants from receiving driver's licenses would likely cause the state to lose $134-201.9 million in gross domestic product. That is due to the difficulty undocumented immigrants would have in accessing their jobs without driving. There is no need for that to be happening in our state, which prides itself in being at the forefront of bettering the lives of those who live within it and call it home, as many of the undocumented do.
It is not just an Urban Minnesota issue either. Many of the affected immigrants work and live in rural Minnesota, providing critical labor to the agricultural sector. There is little to non-existent transit in many of the rural areas, which makes driving a necessity. The legislature needs to give them the necessary legal access by passing Driver's Licenses for All. After all, with licenses, undocumented drivers will also be required to purchase auto insurance. After passing laws to allow undocumented drivers access to licenses, New Mexico saw its rate of uninsured drivers drop by 24%. Utah saw a similar drop of 20%. Minnesota can see similar results.
Let us join twelve other states, Washington DC and Puerto Rico in allowing these immigrants to have access to driver's licenses. It is not as if Minnesota will be alone on this. It should be noted that licenses issued to these immigrants would be distinctively marked, as required under federal law, and would not be valid for REAL ID purposes.
We call on all Minnesota legislators, Democrats and Republicans, to reject the politics of fear and scapegoating immigrants and vote for Driver's Licenses for All.





(No Ratings Yet)


Loading...