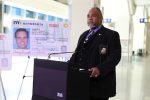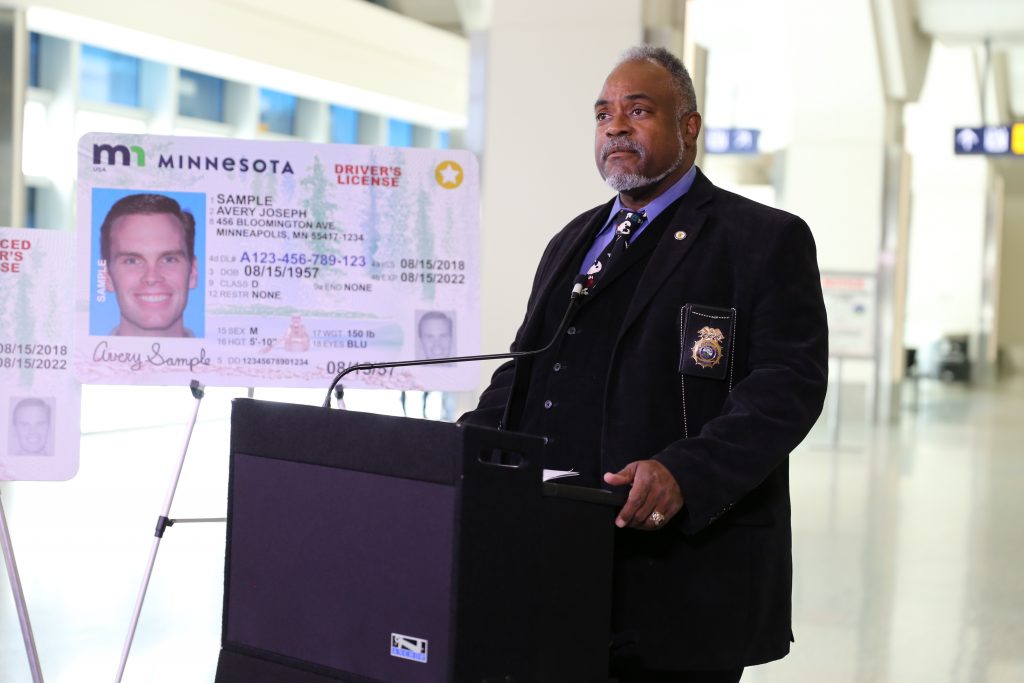 Minnesotans with standard driver's licenses or identification (ID) cards are strongly encouraged to consider applying for a REAL ID now, so they'll be prepared ahead of the U.S. Department of Homeland Security's full REAL ID enforcement date of Oct. 1, 2020.
DPS Commissioner John Harrington, the Minnesota TSA federal security director and Metropolitan Airports Commission COO came together Sept. 25, to urge Minnesotans to be REAL ID ready.
Every air traveler 18 years of age or older will need a REAL ID, enhanced driver's license or ID, passport or passport card or another acceptable form of ID to fly within the United States or enter federal facilities beginning Oct. 1, 2020. A standard Minnesota driver's license will not be accepted for federal use as of that date, but it will still be a valid form of identification and valid for lawful driving privileges.
What is REAL ID?
Passed by Congress in 2005, the REAL ID Act establishes minimum security standards for state-issued driver's licenses and ID cards. The Act refers to federal anti-terrorism laws and regulations that control access to the following:

Federally regulated commercial aircraft.
Federal facilities requiring identification to enter, such as military bases or nuclear power facilities.
Minnesota Information
A REAL ID costs the same as a standard driver's license or ID card.
Fees apply for early renewals depending on how many months the REAL ID is obtained before a person's driver's license or ID card expires. The fees, set in Minnesota law:

$2 for a renewal up to 17 months before expiration
$4 for a renewal 18-29 months before expiration
$6 for a renewal more than 29 months before expiration
Those who qualify for early renewal and renew early will also have four years added to their original expiration date. So while an early renewal will cost a little more, Minnesotans who renew early will have their driver's license or ID card valid for a longer period of time.
The early renewal option is only for those who renewed their Minnesota driver's license or ID card before REAL IDs were available on Oct. 1, 2018. Their licenses must also expire after the full enforcement date of Oct. 1, 2020.

Applying for a REAL ID compliant card requires additional documentation compared to the requirements for a standard Minnesota driver's license. A person must provide the following in person when applying:

One document proving identity, date of birth and legal presence in the United States.

If the name on the identity document is not the same as a person's current name, a name change document must be submitted.

One document proving social security number.
Two different documents proving current residency in Minnesota.

Use the pre-application feature that allows you to enter a significant portion of your driver's license or ID card application online – including REAL ID applications – reducing the time spent in driver's license offices. It's a good way to ensure you have all necessary documents ready when you visit a driver's license office.
Minnesota began issuing REAL IDs Oct. 1, 2018.
Learn more about how to apply for a REAL ID at dps.mn.gov





(No Ratings Yet)


Loading...