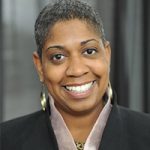 Allianz Life Insurance Company of North America announced today that it created a new Chief Diversity and Inclusion Officer (CDIO) position, and has hired Cecilia Stanton Adams for the role. As CDIO, Stanton Adams will focus on developing comprehensive diversity and inclusion initiatives at Allianz Life, and continue building a culture that values all employee contributions and diverse perspectives. She will also oversee community relations and corporate giving. Stanton Adams will report directly to President and CEO Walter White, a news release from the company stated.
"Diversity and inclusion are an important part of how we make Allianz a best place to work for everyone," said White. "With Cecilia's leadership, we will build on our foundation of cultural strength, and bring more focus and structure to our diversity priority."
Stanton Adams previously spent time at Allianz Life as Assistant Vice President for Culture and Leadership Development 14 years ago. Most recently, she was CEO of the Stanton Adam Diversity Institute, where she provided services to improve strategic workforce planning, recruiting and retention, training and development, supplier diversity, and cultural competence. Prior to that, she was the Director of Talent Acquisition and Diversity for Buffalo Wild Wings, where she led the development and implementation of an enterprise-wide diversity and inclusion strategy.
She holds a BA in Psychology from Bloomfield College in New Jersey and an MA in Sociology/Psychology from Lehigh University in Pennsylvania, where she also completed a Pre-doctoral Fellowship in Cognitive Psychology. She is a volunteer at several organizations, including the Black Women's Wealth Alliance, Hispanic MBA, the Sexual Violence Center, Junior Achievement, and African-American Family Services, and is on the Board of Team Women.
Stanton Adams has also been a fixture at the annual Multicultural Marketing conference in the Twin Cities as a presenter conducting workshops on how marketers can reach diverse markets.
Allianz Field in St. Paul, Minnesota, home of Major League Soccer's Minnesota United is named after Stanton Adams' new employer which this year was named as a FORTUNE 100 Best Companies to Work For.





(No Ratings Yet)


Loading...