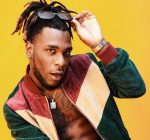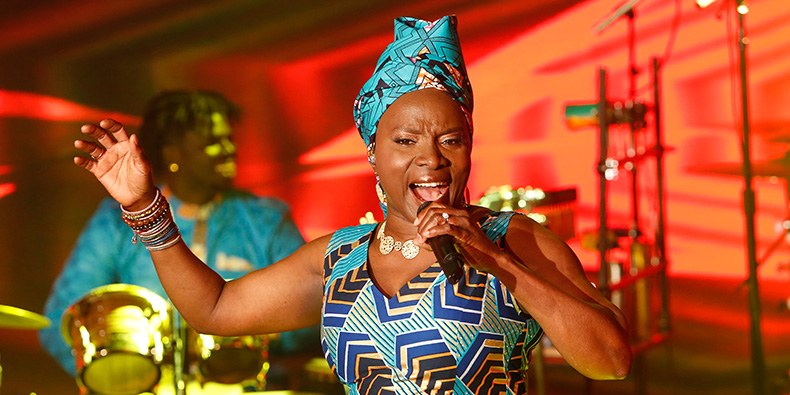 The Grammy nominees were announced this week and, as usual, the Best World Music Album is between an album from Gilberto Gil, one of the Marley sons, Ladysmith Black Mambazo and Angelique Kidjo—wait, hold on, no it isn't!
In a break from decades-long trends, we've got some fresh faces in the 2020 World Music field. Sure, Angelique Kidjo is there too, but that Celia album is a certified banger, so no complaints there. Looming large is the African Giant, Nigerian dancehall star Burna Boy—although as the album is a fusion of r&b, dancehall and rap, so Burna Boy fans can be forgiven for feeling a little shunted off into this category. Bokanté and Metropole Orkest—a super group from Snarky Puppy's Michael League, a Dutch big band and the Guadaloupe-born singer Malika Tirolien—appears, as does Haitian flutist/electronic artist Nathalie Joachim. In a year where Lizzo is nominated across almost all of the major categories, it's a special year for genre-blending black women who play the flute. Rounding out the World Music Album nominees is the Turkedelic outfit Atlin Gün, who are outside of our purview but are also really good.
There are other surprises and highlights across categories. The Mexican guitar duo Rodrigo y Gabriela is up for Best Contemporary Instrumental Album. The Gullah group Ranky Tanky is up for Best Regional Roots Album, and Ruben Blades's album with Wynton Marsalis is in contention for Best Latin Jazz Album. Dominican singer/songwriter Vincete Garcia is up for Best Tropical Album against giants like Marc Anthony.
The Best Latin Rock, Urban or Alternative Album category is pretty interesting. Up against reggaeton royalty Bad Bunny and J Balvin, we've got Puerto Rican singer/songwriter iLe with her new album Almadura, and all-woman mariachi ensemble Flor De Toloache along with reggaeton-flamenco newcomer and bright burning star Rosalía (for those tracking, this puts Spain in the "Latin" category if we go off artist nationality).
The Grammys are on Jan. 26 on CBS. You can see the full list of nominees here, and the most relevant-to-Afropop categories are below.
Best World Music Album
GECE Altin Gün
WHAT HEAT Bokanté & Metropole Orkest Conducted By Jules Buckley
AFRICAN GIANT Burna Boy
FANM D'AYITI Nathalie Joachim With Spektral Quartet
CELIA Angelique Kidjo
Best Latin Jazz Album
ANTIDOTE Chick Corea & The Spanish Heart Band
SORTE!: MUSIC BY JOHN FINBURY Thalma de Freitas With Vitor Gonçalves, John Patitucci, Chico Pinheiro, Rogerio Boccato & Duduka Da Fonseca
UNA NOCHE CON RUBÉN BLADES Jazz At Lincoln Center Orchestra With Wynton Marsalis & Rubén Blades
CARIB David Sánchez
SONERO: THE MUSIC OF ISMAEL RIVERA Miguel Zenón
Best Latin Rock, Urban or Alternative Album
X 100PRE Bad Bunny
OASIS J Balvin & Bad Bunny
INDESTRUCTIBLE Flor De Toloache
ALMADURA iLe
EL MAL QUERER Rosalía
Best Tropical Latin Album
OPUS Marc Anthony
TIEMPO AL TIEMPO Luis Enrique + C4 Trio
CANDELA Vicente García
LITERAL Juan Luis Guerra 4.40
A JOURNEY THROUGH CUBAN MUSIC Aymée Nuviola
Best Reggae Album
RAPTURE Koffee
AS I AM Julian Marley
THE FINAL BATTLE: SLY & ROBBIE VS. ROOTS RADICS Sly & Robbie and Roots Radics
MASS MANIPULATION Steel Pulse
MORE WORK TO BE DONE Third World
Editor's Note: Originally published by AfroPop





(No Ratings Yet)


Loading...